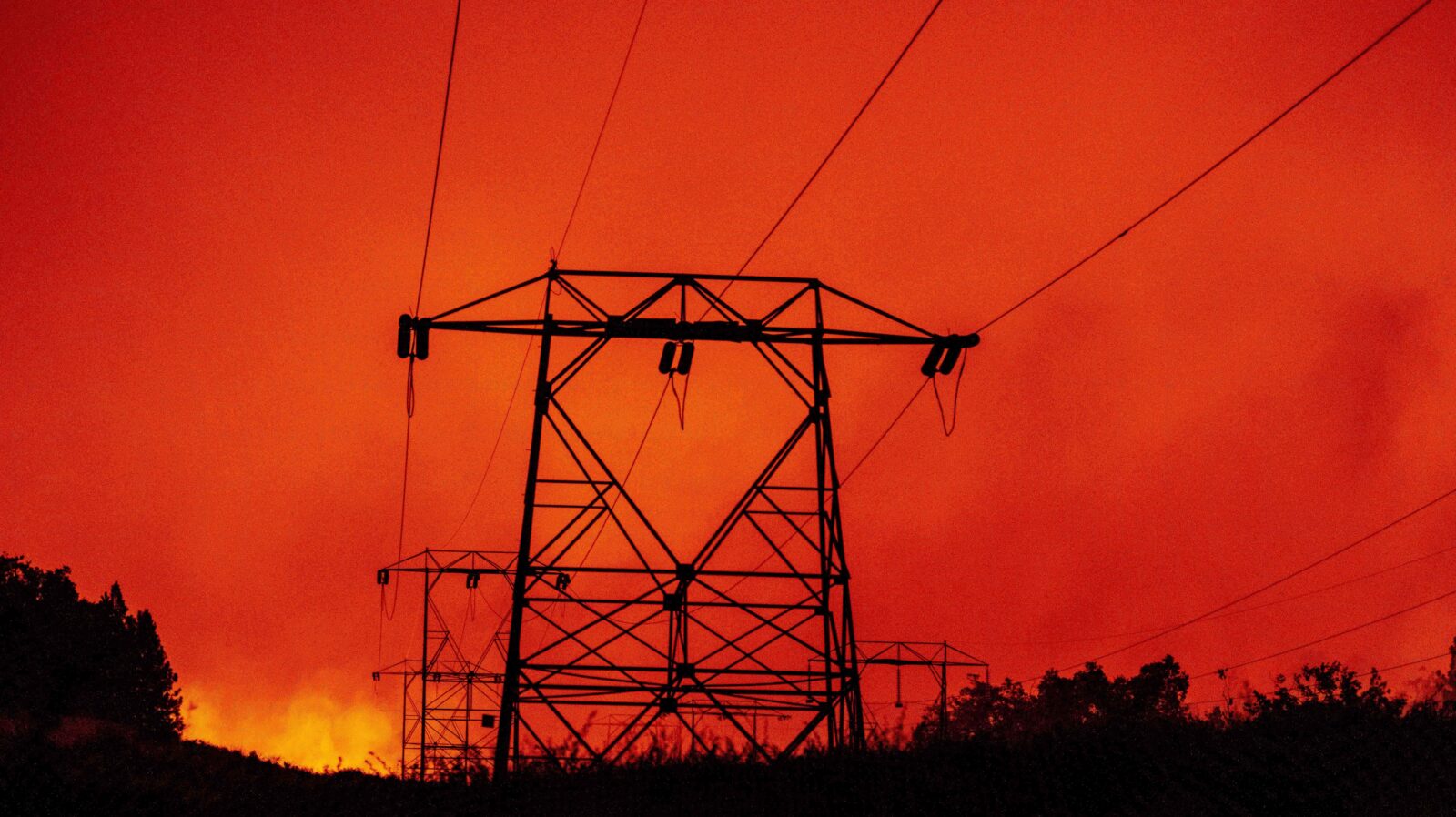 How to Fireproof California's Electric Grid
CCSC's Research Director Eric Fournier discusses fires and the energy grid. 
"If there is a component failure on a portion of a line that has been buried it can take much longer to locate and fix," Eric Fournier, said research director at the California Center for Sustainable Communities at the University of California, Los Angeles. "Alternatively, if there is a need for expanded capacity on such a line then this can become a much more costly issue to address."
Another possible strategy is to outfit power lines with temperature or wind sensors. These could monitor environmental conditions to alert authorities about potential fire risks. But Fournier says these sensor alerts may not help very much in practice.
"Many long distance transmission lines traverse vast expanses of unpopulated terrain making it difficult to rapidly respond to a fire, even if the timing and location of its ignition are immediately known," he said.