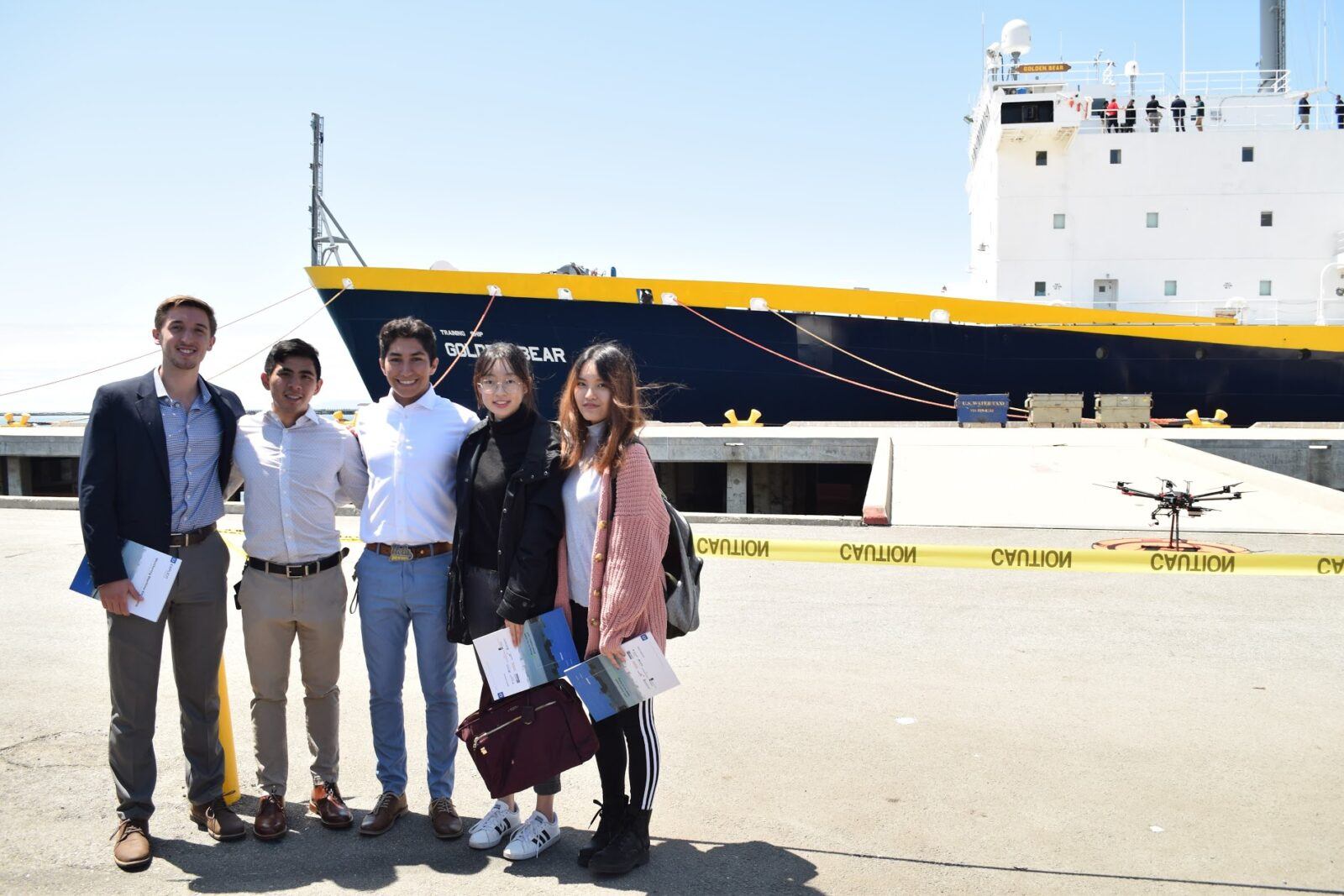 IoES students in Daily Bruin: Student-led study finds drones can determine if ships are skirting pollution laws
A UCLA student-led study found that drones can be used to determine whether ships are following pollution regulations.
The drones could help enforce air pollution requirements by examining ships' emissions through a sensor package, according to the study, which was published in August. Specifically, the drones would check if cargo ships are burning clean fuel – fuel which has a maximum of 0.1% sulfur concentration.
The sensor package is similar in shape to a box, said Anthony Rosas, a recent UCLA alum and co-author of the study. Rosas said particulate matter from the air goes into the box and reacts with a chemical inside. The sensor then states which type of fuel is being used based on how the emissions react to it, he added.
The study was led by students as part of the UCLA Institute for Environment and Sustainability's senior practicum, in which students are required to work on a yearlong project that focuses on addressing environmental issues.
In their fourth year, students are told which projects are available, and from there, they are assigned one of their top choices to work on for the rest of the year, Rosas said.
One of the projects available last year involved tackling lingering environmental issues in disadvantaged communities surrounding the ports of Los Angeles and Long Beach, said Luna Bai, a fourth-year environmental science student and co-author of the study. Many of the issues in these areas come from pollution from large Ocean Going Vessels, commonly referred to as OGVs.