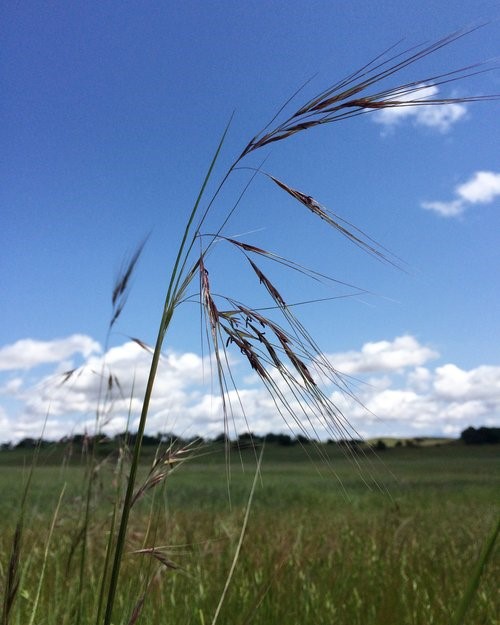 Native grasslands restoration study
California grasslands have been severely impacted by the invasion of nonnative annual grasses, which often limit restoration of this important ecosystem. La Kretz Postdoc Justin Valliere is lead author on a paper in the journal Restoration Ecology that explores the use of mowing as a restoration tool for native perennial grasslands at the Santa Rosa Plateau Ecological Reserve in southern California.
Justin's study evaluates if, over time, mowing would reduce nonnative annual grass cover and benefit native species. His results suggest that mowing can be used to control nonnative annual grasses and increase the abundance of native bunchgrasses, but that this method may also have the unintended consequence of increasing certain weedy species.