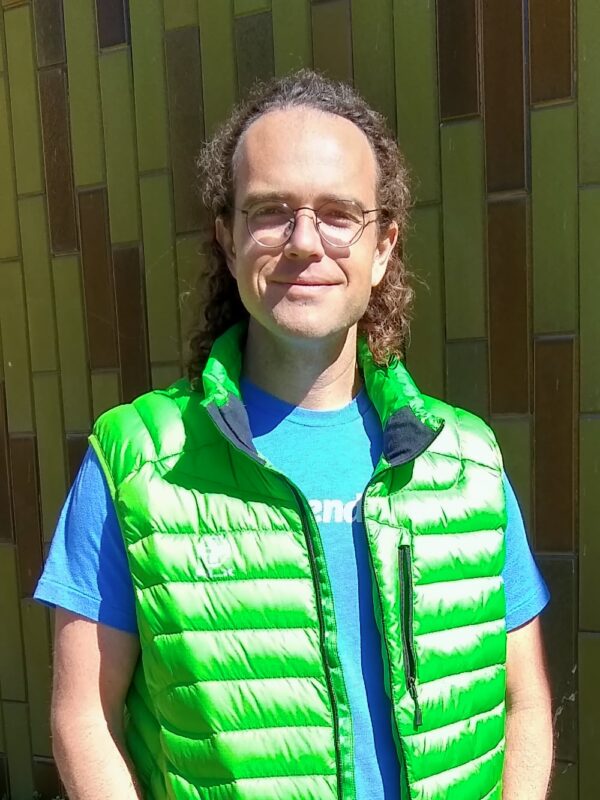 Ariel Levi Simons, Ph.D.
Postdoctoral Scholar
Institute of the Environment and Sustainability
La Kretz Hall, Suite 300
Los Angeles, CA 90095
Before embarking on his current career of ecology and aquaculture research, Levi has also worked as a high school science teacher in the Los Angeles area. As a high school teacher he and his students were able to become involved in a number of community science projects ranging from the design of insect traps, to monitoring nuclear fallout from the Fukushima meltdown, and mapping the chemistry of the Los Angeles river. It was through this work that Levi became involved with the maker movement, through the CRASH Space hackerspace, as well as the biology lab at USC he would eventually join as a graduate student.
As a graduate student they became involved in a number of projects including: the development of probiotics for shellfish aquaculture, studying the influence of light pollution on coastal ecosystems in southern California, and investigating the use of environmental DNA (eDNA) in monitoring terrestrial ecosystems in California. Their doctoral work at USC's department of Marine and Environmental Biology focused on combining novel indices of landscape diversity with eDNA to assess the health of California streams.
Levi is currently a postdoc at the IoES, where he is working to support the development of Sage Hill as an outdoor class and research space on the UCLA campus. His research as a postdoc synthesizes machine learning with data derived from field observations, eDNA, and remote sensing to better understand the response of ecosystems to a variety of anthropogenic stresses. As part of this work he is mentoring senior practicum students in the study of the ecology of human dominated environments, such as Los Angeles.