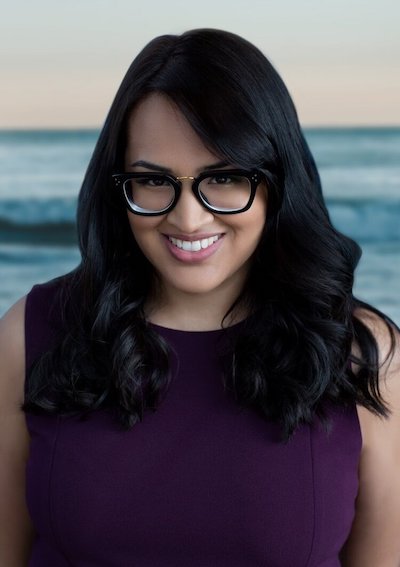 Asma Mahdi
Principal
Better World Group
Asma Mahdi leads the firm's racial justice practice and advises our clients on how to create inclusive environmental and climate policies.
She brings more than 15 years of experience on developing environmental and climate change policies and programs through the analysis of race, class, and gender.
Currently, Asma leads the team developing the strategy for the California Natural Resources Agency's Outdoors for All initiative. The strategy will outline an agency-wide approach to creative, inclusive, and meaningful ways to expand equitable outdoor access for all.
Recently, she led the development of the Ocean Protection Council's Equity Plan: a strategic plan that provides the Council clear strategies and concrete actions to measure progress on equity and environmental justice outcomes both within the organization and externally through its programs and policies. Asma also co-led the state of Oregon's multi-agency Climate Equity Committee to develop state's Climate Equity Blueprint. The Blueprint is designed for decision makers, policymakers, grant designers, and program managers in state agencies and provides best practices and key recommendations to the state's leadership on climate and racial justice as it pertains to the state's natural resources agency and its entities. The Blueprint serves as a supplement to the state of Oregon's Climate Change Adaptation Framework.
Throughout her career, she has found new ways to turn complex ideas into accessible, compelling stories for community advocates, policy leaders, academics and many more. Prior to Better World Group, she led communications for the UCLA Sustainable LA Grand Challenge – a university-wide initiative focused on developing technologies, policies, and strategies to transition L.A. County to 100% renewable energy, 100% local water, and enhanced ecosystem health by 2050. Asma also led national outreach efforts for the NOAA Marine Debris Program and co-wrote the Regional Emmy Award-winning special feature "Trash Talk," an educational series to help students understand ocean pollution, particularly plastics, and its impact.
Asma has served as a board director of Green Muslims, a faith-based non-profit in Washington, D.C. In 2020, she was appointed to the California State Parks and Recreation Commission by Governor Gavin Newsom.
Asma earned her bachelor's in geography and environmental studies at UCLA and her master's of environmental science and management from the Bren School at UC Santa Barbara.