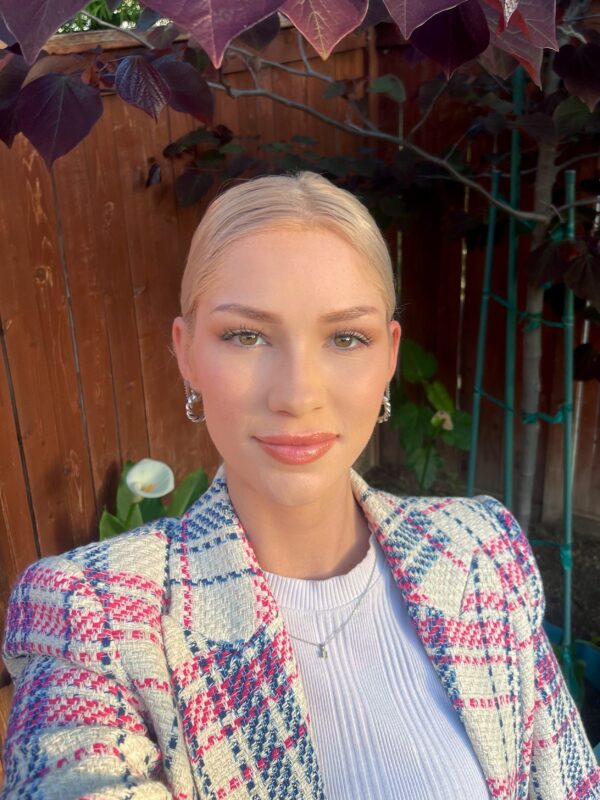 Claire Griffiths
Communications and Events Specialist
Institute of the Environment and Sustainability
La Kretz Hall, Suite 300
Los Angeles, CA 90095
(714) 396-6766
cgriffiths@ioes.ucla.edu
Pronouns: She/Her
Claire Griffiths is a recent graduate from the University of California, Los Angeles and holds a bachelor's degree in comparative literature with a minor in public affairs. Throughout her studies, Claire enjoyed learning about niche areas of literature, from Southeastern European feminist literature, to Israeli & Palestinian literature, and her personal favorite, literature in Hip-hop. She is thrilled to return to Westwood to work alongside the bright minds of UCLA once again, but this time professionally at IoES. 
Claire believes that polished communication is crucial for success, especially in sustainability and environmental justice. She is eager to be a part of the evolving world of communications by utilizing creative, bold, and informed approaches to help IoES reach its goals.
Claire is passionate about social justice, public policy, and conservation. An OC native, she has a soft spot for the lush beaches and extensive food spots that Orange County has to offer. Claire spends her free time hiking coastal trails, attending concerts, spending time with her dog Murphy, and playing sports with friends and family.