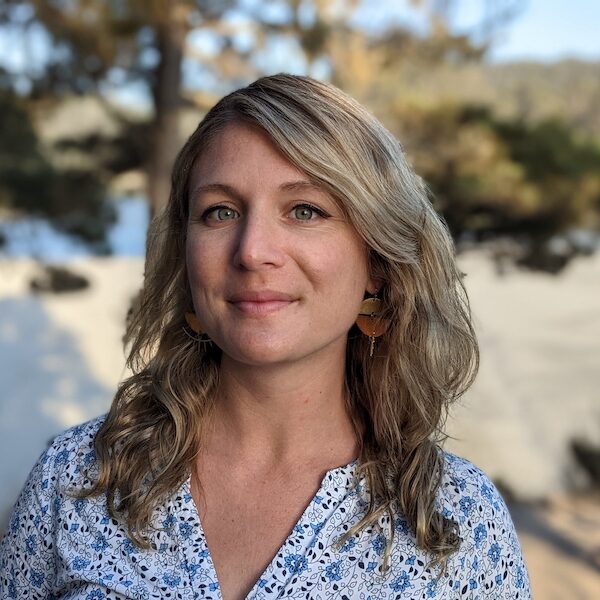 Tristin Anoush McHugh is a subtidal ecologist and kelp forest restoration practitioner based in Mendocino, California. She is an accomplished scientific SCUBA diver and instructor who has over 1,500 dives in some of the most logistically challenging and unpredictable waters of the Eastern Pacific. Her strong leadership and ability to conduct reputable science have advanced the knowledge and preservation of invaluable kelp forest ecosystems.
During the rapid climate-driven collapse of northern California's kelp forest ecosystem, over 95% of kelp habitat was lost over 350 km of coastline in under a decade. In her leadership role as the North Coast Regional Manager for Reef Check, she took initiative to expand monitoring sites alongside community scientist divers to capture critical ecosystem information. She communicated the findings broadly to policy makers, scientists, the public and NGO's to catalyze interest, funding, and research opportunities.
Tristin is the daughter of an immigrant and her Armenian heritage, along with the strong matriarchs in her life, instilled the value of having true connections with people to foster relationships across entities that otherwise may not have worked cohesively. Notably in 2020, she collaborated with state agencies, commercial fisherman, and coastal community members to secure state funding and launch a multi-partner kelp forest restoration project. With Tristin's leadership, this project has so far demonstrated the regrowth of carbon-sequestering kelp, the ability to conduct work in a challenging oceanographic environment, and unite people with diverse priorities and perspectives. The successes of the restoration project have furthered her dedication to co-develop long term solutions to kelp habitat protection.
She is currently the Kelp Project Director with The Nature Conservancy where she leads projects to  develop innovative and scalable solutions in the protection and restoration of kelp forests locally and worldwide. Her focus on community enrichment, human connection and communicating the importance of kelp forest ecosystems is a continued priority.  She recently co-developed the Above & Below project which is designed to produce an array of tangible product lines and communication strategies that are intended to engage the public and to support actions and secure sustained funding for kelp recovery and accelerated engagement.
Tristin received her B.S. from the University of California Santa Cruz in 2013 where she majored in Marine Biology and minored in Legal Studies and received her M.S. degree in Biology with an emphasis in Ecology from San Diego State University in 2017, becoming the first in family to attend and complete college.