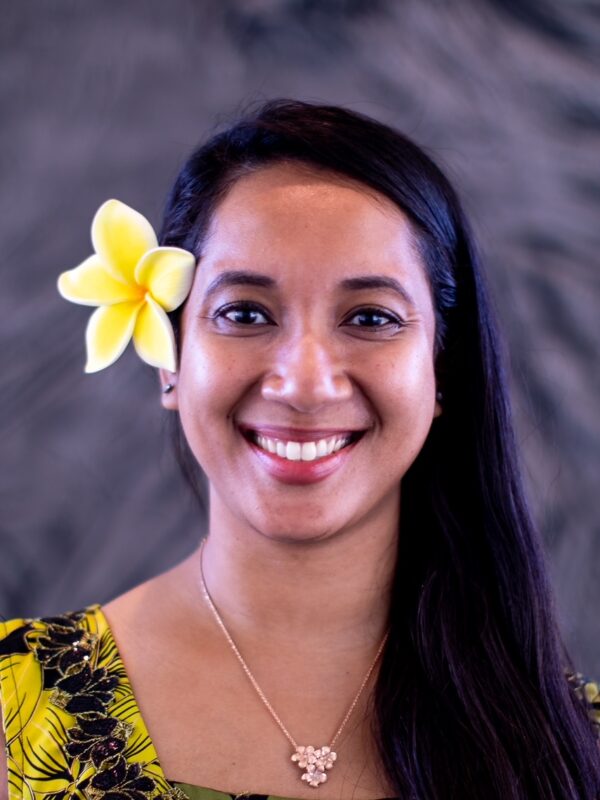 Yolanda Joab Mori
Founder & Director, Island PRIDE Micronesia; Program Coordinator, Blue Prosperity Micronesia
Yolanda Joab Mori is a daughter of the Lasialap clan and a mother of two from the islands of the Federated States of Micronesia (FSM). Her roots drive her activism and work on climate action and ocean protection for over a decade. 
Currently serving as the Blue Prosperity Micronesia Program Coordinator, Yolanda is leading the FSM's effort in developing its blue economy, strengthening sustainable fisheries, and creating marine spatial plans that will protect 30% of its marine environment.
Growing up in Micronesia, she's seen firsthand the impacts climate change has on her community and has committed herself to be a part of the solution.
Yolanda previously led the first climate change education program in schools and communities across Micronesia, bringing climate change education to over 10,000 young students and over 3,000 community members. To address the intersection of climate and social justice, Yolanda founded Island PRIDE Micronesia, a grassroots non-profit dedicated to empowering communities by uplifting the most marginalized to take action, particularly women and girls. 
Yolanda's been a leading advocate for the region, including as the keynote speaker at the IUCN World Conservation Congress, World Forum on Natural Capital, United Nations ECOSOC Youth Forum and UN High-Level Political Forum. 
She is an alumnus of the Obama Foundation Leaders Program, East-West Center Pacific Islands Leadership Program, and serves on the Board for the UN Major Group on Children & Youth.