Resilience Blog Post: May 10, 2019
Meetings, More Meetings–and Meeting Our Deadline, Of Course!
By:  Lea Le Rouzo, Nicholas Caton, Anh-Vy Pham, Sophia Bozone, Tory Coffin, and David Scolari. 
This week, on Monday May 6th, the Resilience Team had its much anticipated task force meeting with a handful of key stakeholders in the Facilities Management building. Those selected to attend are especially pertinent to the research we have been conducting throughout the past quarter and a half to adapt the Resilience Los Angeles plan to UCLA, and identify relevant organizations at UCLA. Our team presented our findings which led to a discussion of how resilience could best be implemented at UCLA, and what future actions should be taken to organize additional, more specialized task forces. This included the role that resilience could play in future sustainability reports, and the inclusion of community members in the discussion of resilience. After the meeting, the spreadsheet that our team has been inputting our research findings into was shared to all stakeholders in attendance of the task force meeting to be reviewed and edited with any additional applicable information and contacts.
During the remaining weeks of the quarter, we plan to follow up with the stakeholders present at our task force meeting, and schedule follow up meetings. We hope to establish a framework for the subsequent resilience teams to build off of, and use to continue working towards establishing and implementing a resilience plan at UCLA.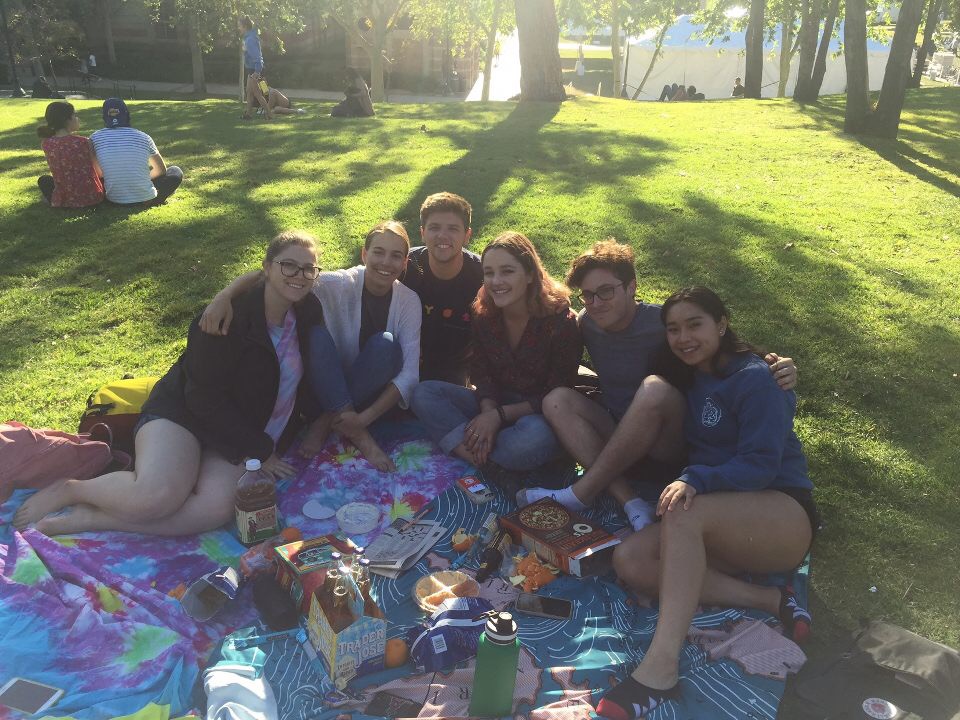 The Resilience Team taking in the sun on Janss Steps after preparing for our task force meeting.