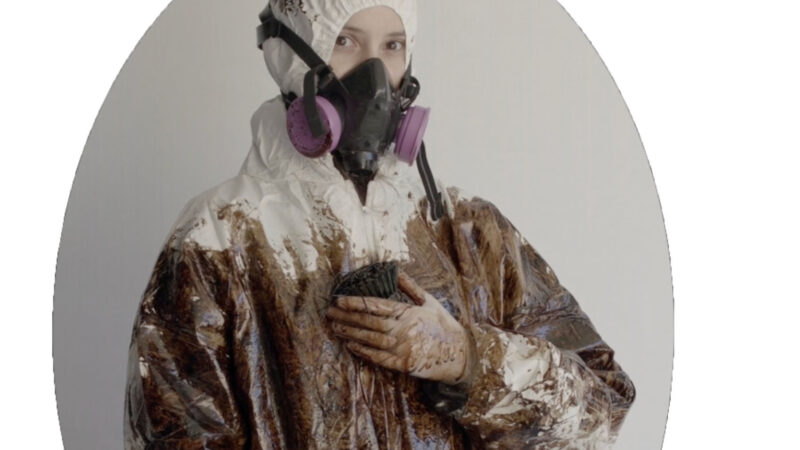 Blog |
Student Work: Challenging our complacency with petrol culture and the domestic intimacy of toxicity.
Emma Akmakdjian is a student in Dr. Pincetl's ENV297 class. She's an installation artist who collaborates with scientists to translate processes of complex ecosystems, climate data, and object personifications in her mixed media artworks.
Her creative research draws comparisons between systems of the body and the environment to understand how we personify place and develop identity through our interactions with non-human nature.
Akmakdjian is an MFA candidate at UCLA Design | Media Arts. She holds her Bachelor of Arts from California State University Channel Islands, with an emphasis in sculpture from L'Accademia di Belle Arti Florence, Italy.
In the performance Petrol Culture, Akmakdjian depicts the tension between the production process and achieved results, critiquing system opacity regarding petrol chemicals and the domestic sphere. The two characters portray tension through differing levels of personal protective equipment; from a full hazmat suit to handling chemicals bare-handed in the kitchen. The shifting level of coherence and the varying levels of understanding of the performer's behaviors epitomize our difficulty in 'staying with the trouble' showing that environmental degradation, anthropogenic disasters, and civil rights are so deeply unjust that for our sanity we distance ourselves from this reality. But to lose touch of these realities all together poses a significant threat; a contextual collapse of society.