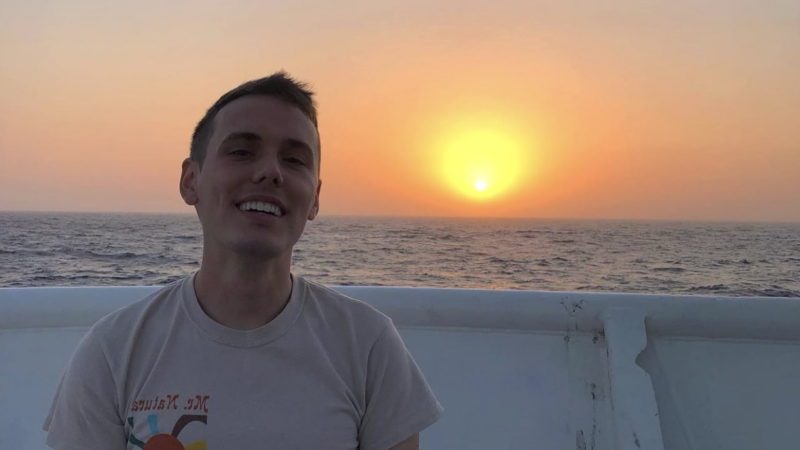 Awards |
Tanner Waters selected for the John A. Knauss Marine Policy Fellowship program
Tanner Waters, a Ph.D. candidate at UCLA's Institute of the Environment and Sustainability, has been selected for the John A. Knauss Marine Policy Fellowship program. This highly esteemed fellowship offers graduate students the opportunity to work on marine policy issues at the federal level.
Waters specializes in environmental DNA metabarcoding — a technique to identify plant and animal species using rapid DNA sequencing — to assess the impact of coastal restoration and conservation efforts. He actively collaborates with local nonprofit organizations such as The Bay Foundation and Heal the Bay to investigate seagrass restorations and protected marine areas. Waters also plays an active role in UCLA's Center for Diverse Leadership in Science, co-founding the Inclusive Sustainability Collective to promote diversity and provide training in sustainability leadership.
The John A. Knauss Marine Policy Fellowship program connects highly qualified graduate students with legislative and executive hosts in Washington D.C. for a one-year paid fellowship. The program's goal is to bridge the gap between marine science and policy by placing fellows in positions where they can contribute scientific expertise to the development and implementation of marine policies and management decisions.
The program is sponsored by the National Sea Grant College Program, a network established by the United States Congress in 1966 to help conserve and maintain America's coastal resources. Fellows in the program gain firsthand experience working on marine policy issues at the federal level, collaborating with government agencies, non-profit organizations, and other stakeholders involved in marine resource management. The program offers a unique opportunity for fellows to contribute to policy discussions, conduct research, analyze data and engage in decision-making processes that shape marine policy in the United States.