Events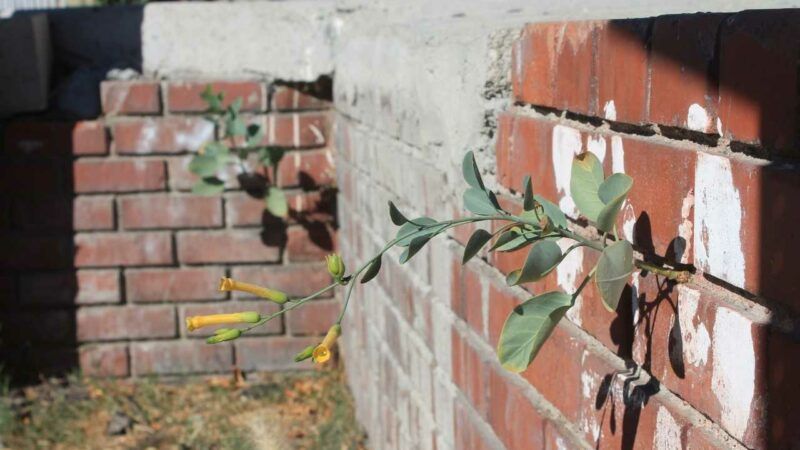 Special Event
Street Plants: Wild Flora of Los Angeles
Discussion
1.17.2019
Cities may seem to be solely the work of humans—right down to the urban landscape of street trees, ornamental plantings, and manicured lawns that were put in place by human hands. But wild plants spread through the landscape without any human help, forming a ubiquitous botanical backdrop that exists at the fringes of most concepts...
---
Special Event
LA's New Abnormal: Mega-Wildfires
Reception and Discussion
2.6.2019
  The Nature Conservancy and UCLA Institute of the Environment and Sustainability (IoES) invite you to LA's New Abnormal: Mega-Wildfires Reception and Discussion   Seemingly every year, California breaks some record for devastation with a new wildfire. The Woolsey fire was the worst the Malibu area has ever seen, and it has been 100 years since...
---
Special Event
A Room Where it Happens | LA: H20 from Mountains to Sea
Cabrillo Marine Aquarium, Civicas Woen's Civic Action Network & Flowproject.la
10.20.2018
Please join us for a Cross-Sector Conversation about Water Issues, Technological Actions & Civic Resources, Including an Environmental Education Expo Inspired by CA's $9 billion Water Bond & LA's Storm Water Tax initiatives on the November Ballot Our experts panelists are leaders in the Civic Water Sector including: Angela Barraco, CEO, River LA; Ann Carpenter, Co-Founder/CEO, Braid...
Projects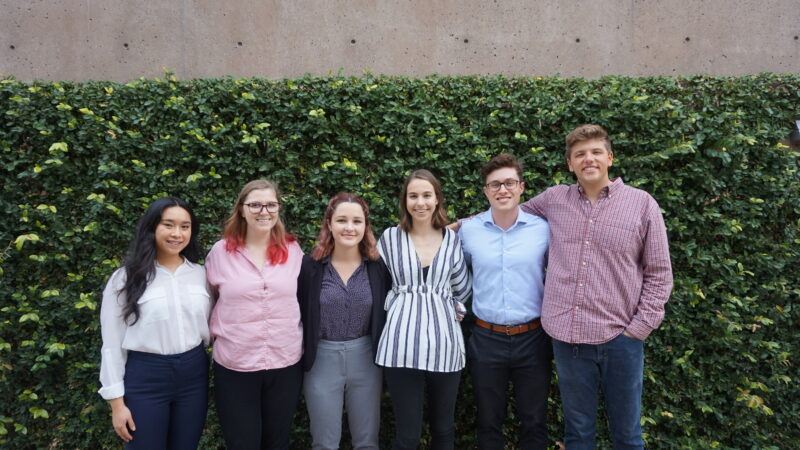 SAR Resilience Team
Pictured above, left to right: Anh-Vy Pham, Sophia Bozone, Tory Coffin, Lea Le Rouzo (Team Leader), David Scolari, and Nicholas Caton (Team Leader)   Developing A Comprehensive Resilience Plan for UCLA Project Description: The 2019 Resilience Team will work with the Office of Emergency Management to help develop a comprehensive resilience plan for UCLA. UCLA...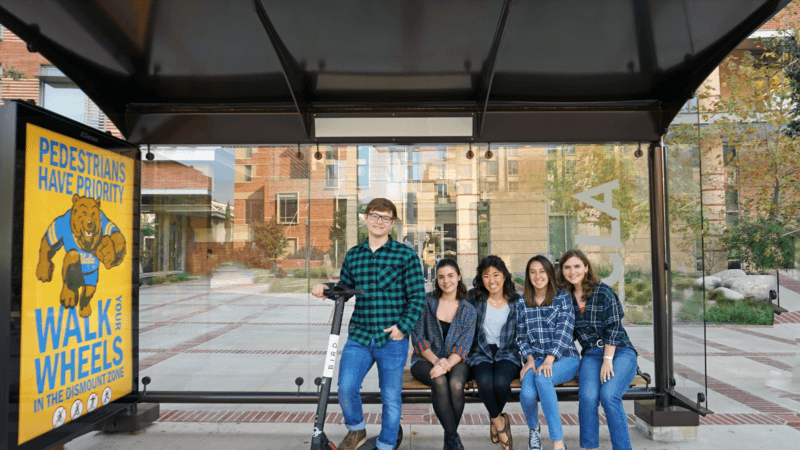 SAR Transportation Team
Pictured above, left to right: Kyle Willenborg, Anna Weir, Brooke Shimasaki (Team Leader), Natalie Gonzalez, and Madeline Jordan (Team Leader)   Assessing Emerging Active Transportation Options at UCLA Project Description:   Electric scooters are one of the newest forms of sustainable transportation at UCLA. While they allow students to move efficiently on and around...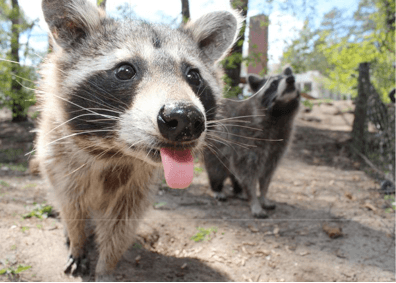 Intestinal pathogen surveillance in Los Angeles region mammals
2018-2019 La Kretz Center Graduate Research and Stunt Ranch Reserve Combined Grant
In the News
Headline
3.14.2019
UCLA aflutter over the butterfly effect
Jeff Holmquist, a community ecologist at the UCLA White Mountain Research Center and the UCLA Institute of the Environment and Sustainability, spoke with UCLA Newsroom about the butterfly migration across LA. 
---
Headline
2.22.2019
---
Headline
2.14.2019
UCLA researchers studying how the Woolsey fire affects plant and animal recovery
Brad Shaffer, a distinguished professor of ecology and evolutionary biology and a member of UCLA's Institute of the Environment and Sustainability.  A UCLA-led research project has begun a months-long study in more than 50 burn areas to closely monitor the recovery of native plants, invasive grasses, insects, slugs, snails and more. Those flora and fauna...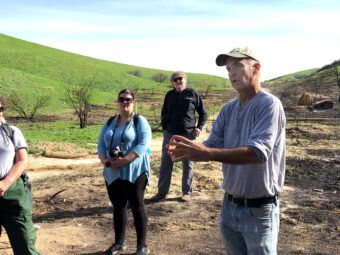 Video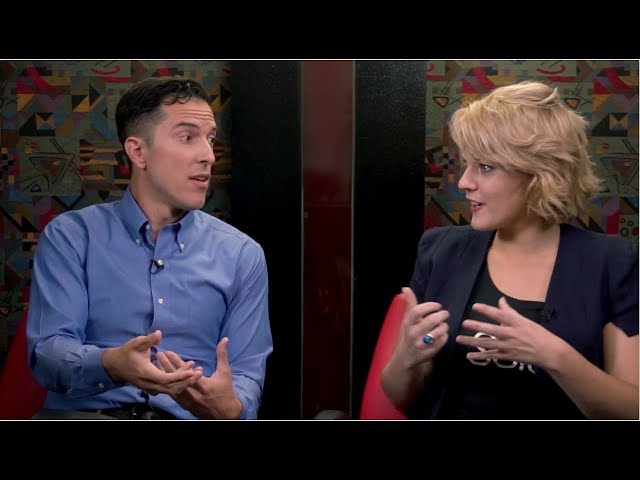 How Climate Change Will Impact California, Interview with Dr. Alan Barreca
Interview on The Young Turks ScIQ with UCLA environmental economist Alan Barreca by Jayde Lovell about climate change effects on public health, vulnerable communities, and the state of California. They also discuss the actions California can take the adapt to the rising environmental threats.