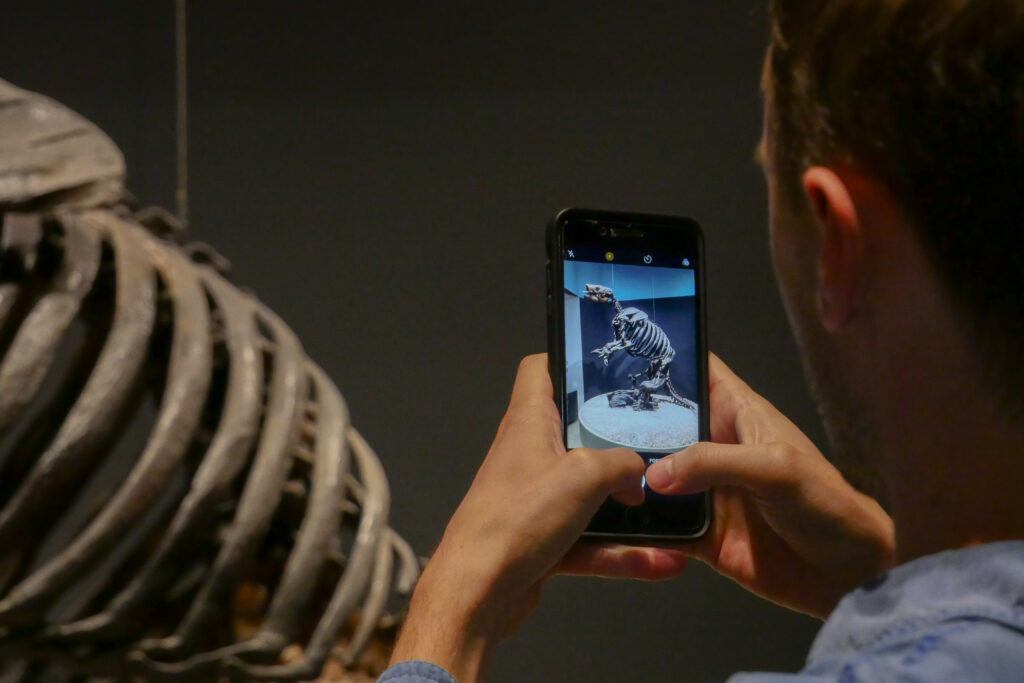 Review
A new home? Event series looks at the science of migration
As a political and cultural topic, human migration raises heated debates and impassioned activism.
But migration is also a scientific issue.
How different are we from other species? UCLA joined La Brea Tar Pits and Museum and explored the topic in a three-night conversation with leading migration experts.Looking across species and time, the event series stripped away politics and borders to discuss causes and outcomes of migration for all life forms.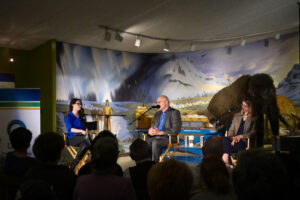 Perhaps the most common and important reason both animals and people migrate is to find more plentiful resources and opportunities, said Emily Lindsey, assistant curator at the Natural History Museum and an adjunct UCLA professor.
For people, convenience also comes into play, said Amy Gusick, an anthropologist and archaeologist with the Natural History Museum. "Humans find ways to make our lives easier," she said. As if to illustrate the point, sold out audiences submitted live feedback on the issue via smartphones.
But while migration often happens for similar reasons, its outcomes vary widely. The mere presence of non-native species is not necessarily an issue, but they can affect new habitats in profound ways. Species become overly dominant if they lack predators, Gusick said, altering ecosystems and shifting the balance of nature.
Even the terminology can be tricky. Humans, plants and animals have migrated for a long time. Panelists asked the audience to consider what it really means to be "native." For example, the Catalina Island fox was brought to the island by humans, but is now considered a native and qualifies for protection under the Endangered Species Act.
In the context of a national debate that often villainizes immigrants but accepts animal and plant migration as natural, panelists argued that migration is nothing new — and that it won't stop.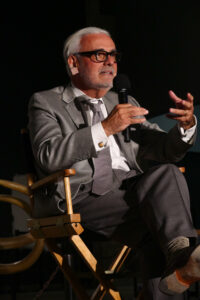 Marcelo Suárez-Orozco, dean of UCLA's Graduate School of Education & Information Studies, addressed the contradiction squarely during the final installment of the event series.
"Immigration is our history, and it's where our country is moving toward," Suárez-Orozco said.
Nowhere is that more apparent than Los Angeles, he said, comparing the city to a location that processed 12 million immigrants from 1892 to 1954.
"LA is the new Ellis Island."