For the state of California, 2017 was a mixed bag. The year started with drought-busting rainfall, greening hillsides and filling reservoirs.
But the last few months of the year brought devastating wildfires, first to wine country in October, where a series of fires scorched 245,000 acres, destroying 8,900 structures and, tragically, causing 43 deaths. Then in December, powered by hot Santa Ana winds, fire came to the Southland—including the Thomas Fire, which had become the second-largest recorded wildfire in state history as of this article's publication, burning through more than 272,000 acres in Ventura and Santa Barbara counties.
As news outlets report to the public on fires and other environmental disasters, images help tell the story. And for disasters of this scale, sometimes you need to zoom out—way out—to grasp them. Overview News aims to do just that, curating satellite images for a range of communications and research purposes. It's the latest project from Dan Hammer, winner of the inaugural Pritzker Emerging Environmental Genius Award.
As Hammer put it in his statement to the award's judges, "There is nothing more unbiased than the flyby images from a small piece of metal in low Earth orbit traveling at 10,000 miles per hour." 
Here are five of the most striking satellite images from California's record-breaking wildfire season.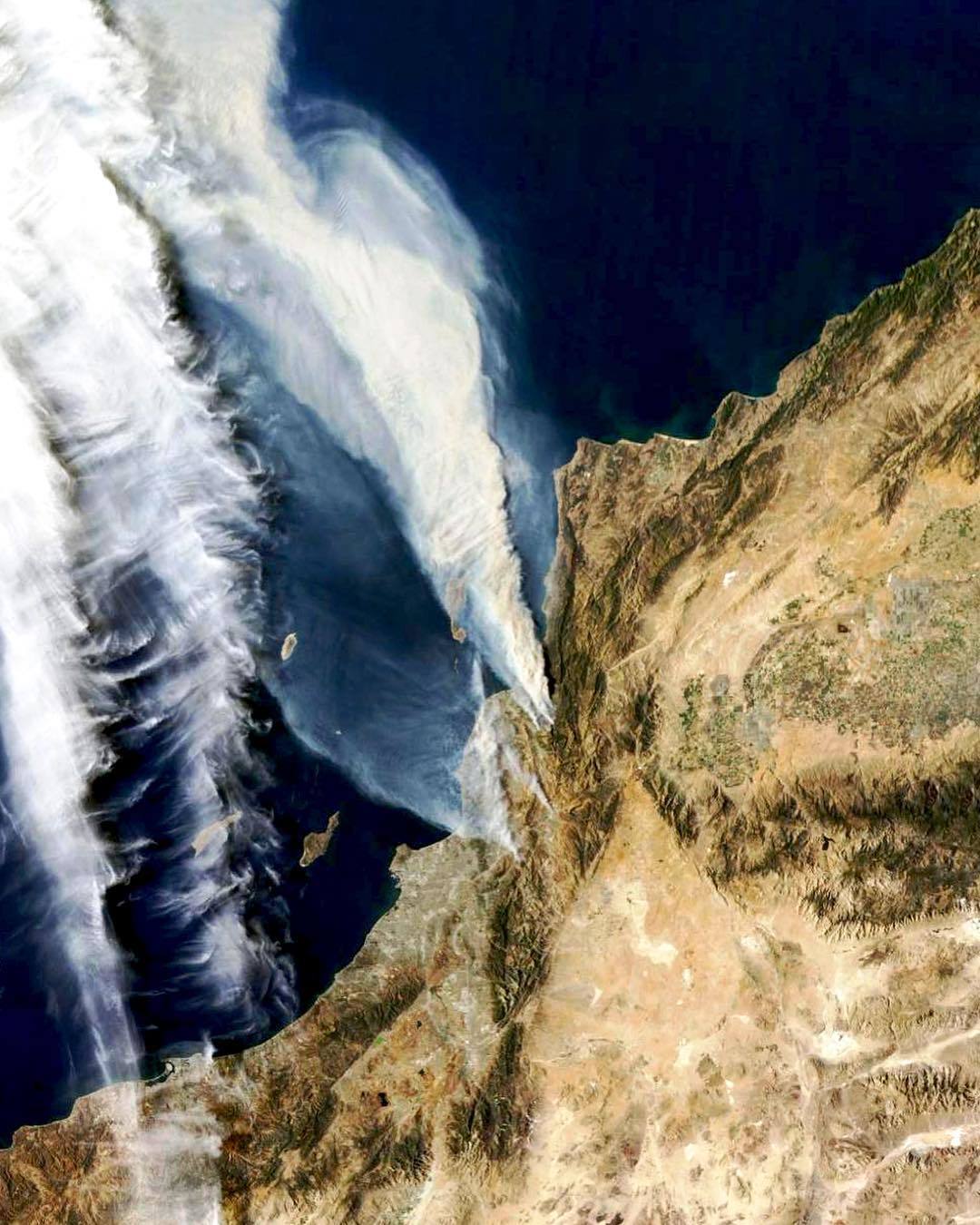 ---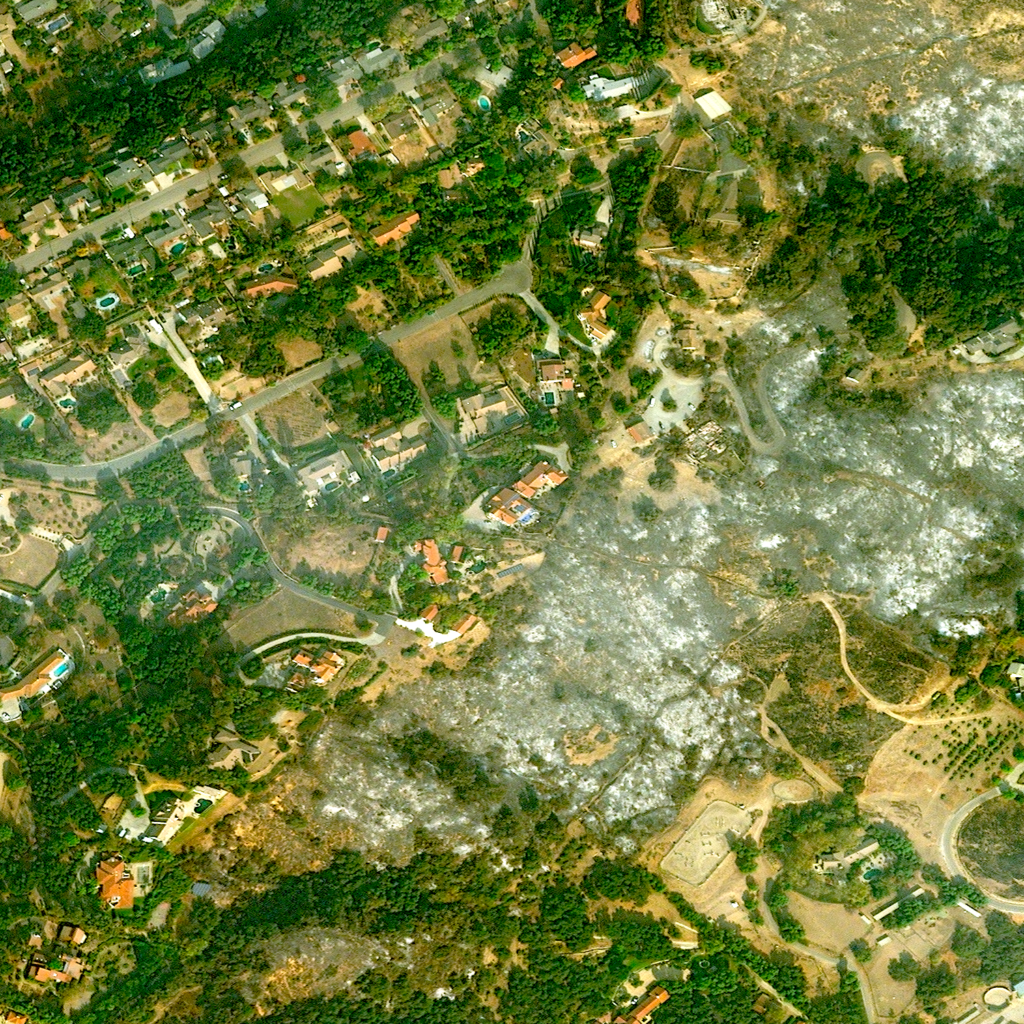 ---
---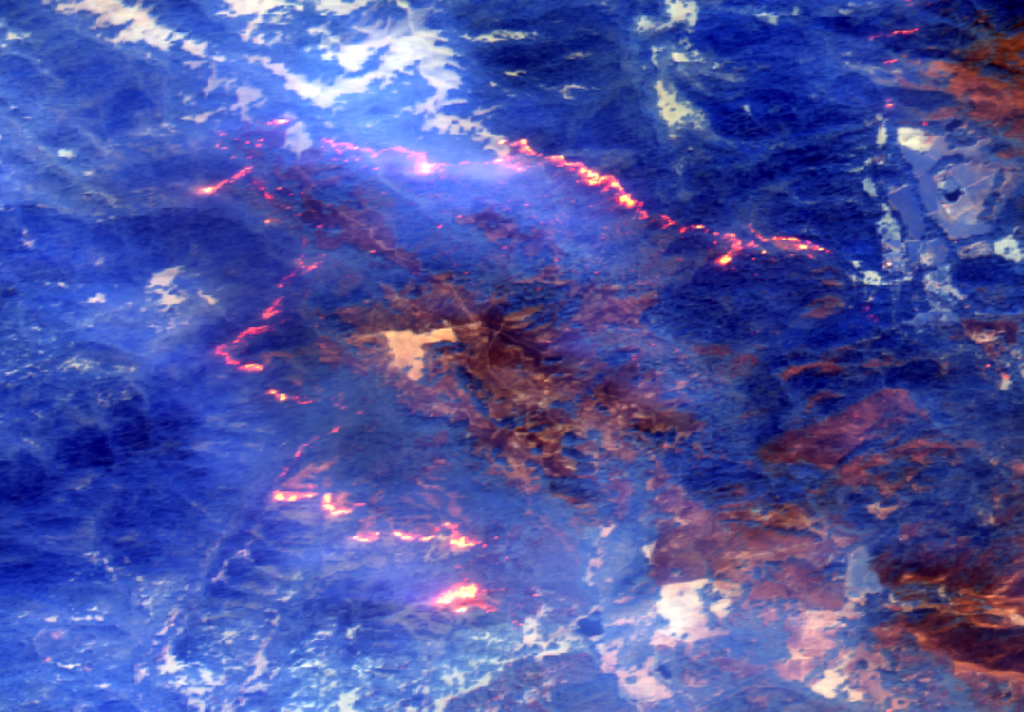 ---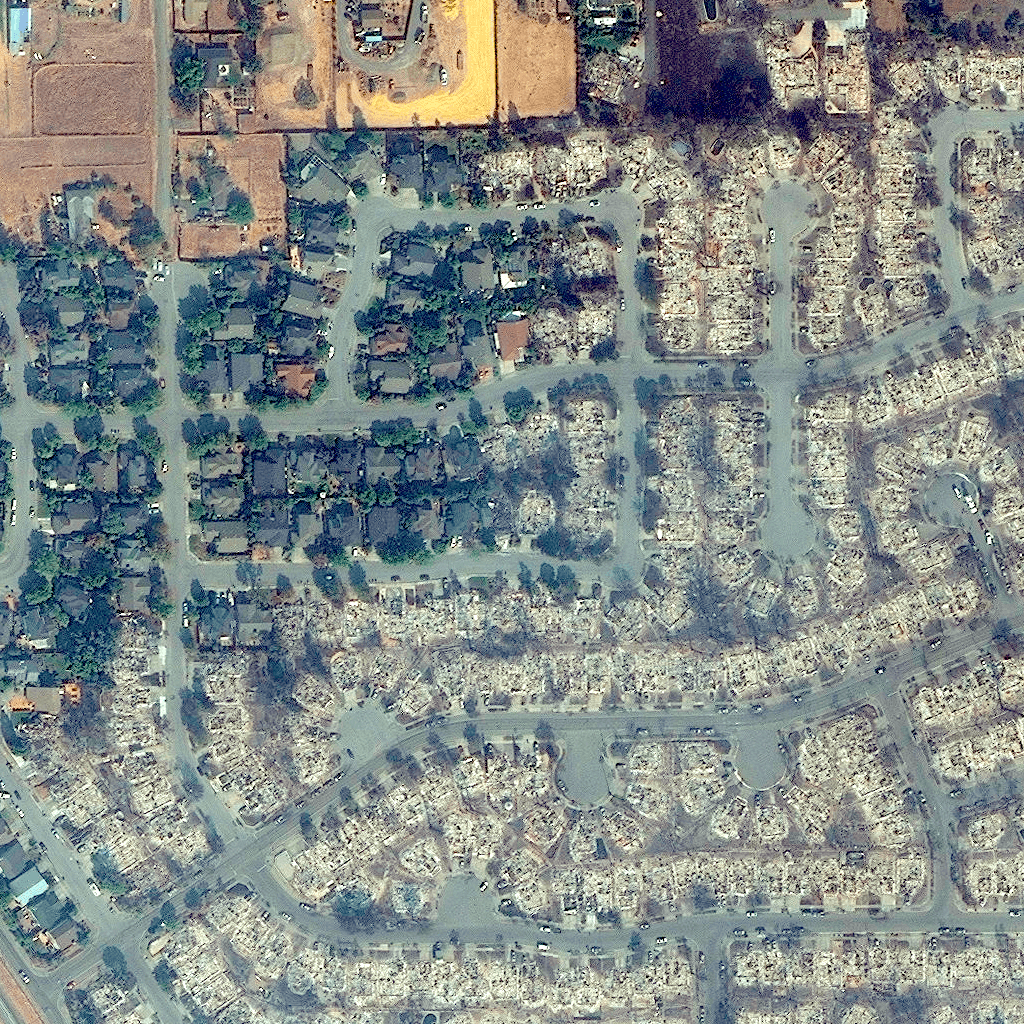 ---
TOP IMAGE: December 7, 2017: Smoke from the Thomas, Creek and Rye fires burning across Southern California seen from the International Space Station in Earth Orbit. | Overview News // DigitalGlobe 2017