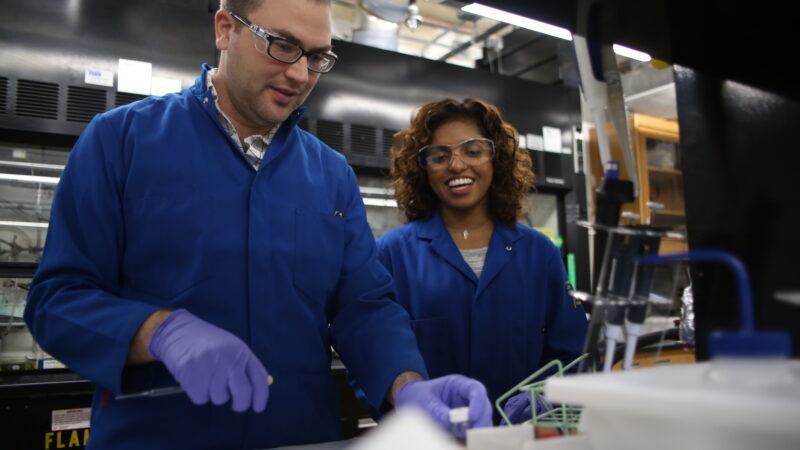 Story
New UCLA fellowship aims to make environmental science more inclusive
Climate change touches every life on the planet — so why are so many environmental scientists white men?
Last year, UCLA became the first university to launch a center for diversity in environmental science to counter the problem. Its goal: to inspire a generation of leaders that actually matches the demographics of the U.S. population.
This year, the Center for Diverse Leadership in Science's first class of fellows takes flight, building a critical mass to ensure students and faculty of diverse backgrounds have what they'll need to succeed, from funding to a supportive community of scientists with similar backgrounds.
"With challenges like climate change, the stakes have never been higher for ensuring we have scientific literacy coupled with representation and innovation," said Aradhna Tripati, the center's founder and a UCLA climate scientist. "We need every person's imagination to overcome some of the greatest challenges our society has faced."
Karen McKinnon, a professor in the UCLA Institute of the Environment and Sustainability knows only too well how that sense of isolation affects a student. As one of just a few women in her doctoral program, McKinnon experienced first-hand what it's like to be a minority in an academic setting.
"The experience of having only a small number of female peers was challenging because you always felt just a little bit out of place," said McKinnon, who is also a professor of statistics. "It was a visual reminder that I was not the 'typical' scientist."
In the United States, 86 percent of the environmental science workforce is white and 70 percent is male, despite the fact that the EPA found in a 2018 study that non-white communities had a 28 percent higher health burden from environmental issues. Those under the poverty line had a 35 percent higher health burden.
The inaugural fellows class consists of 47 high school, undergraduate students, graduate students and postdoctoral researchers, along with 22 faculty fellows from UCLA. The students will work in groups on research and outreach campaigns while the faculty fellows serve as mentors and role models.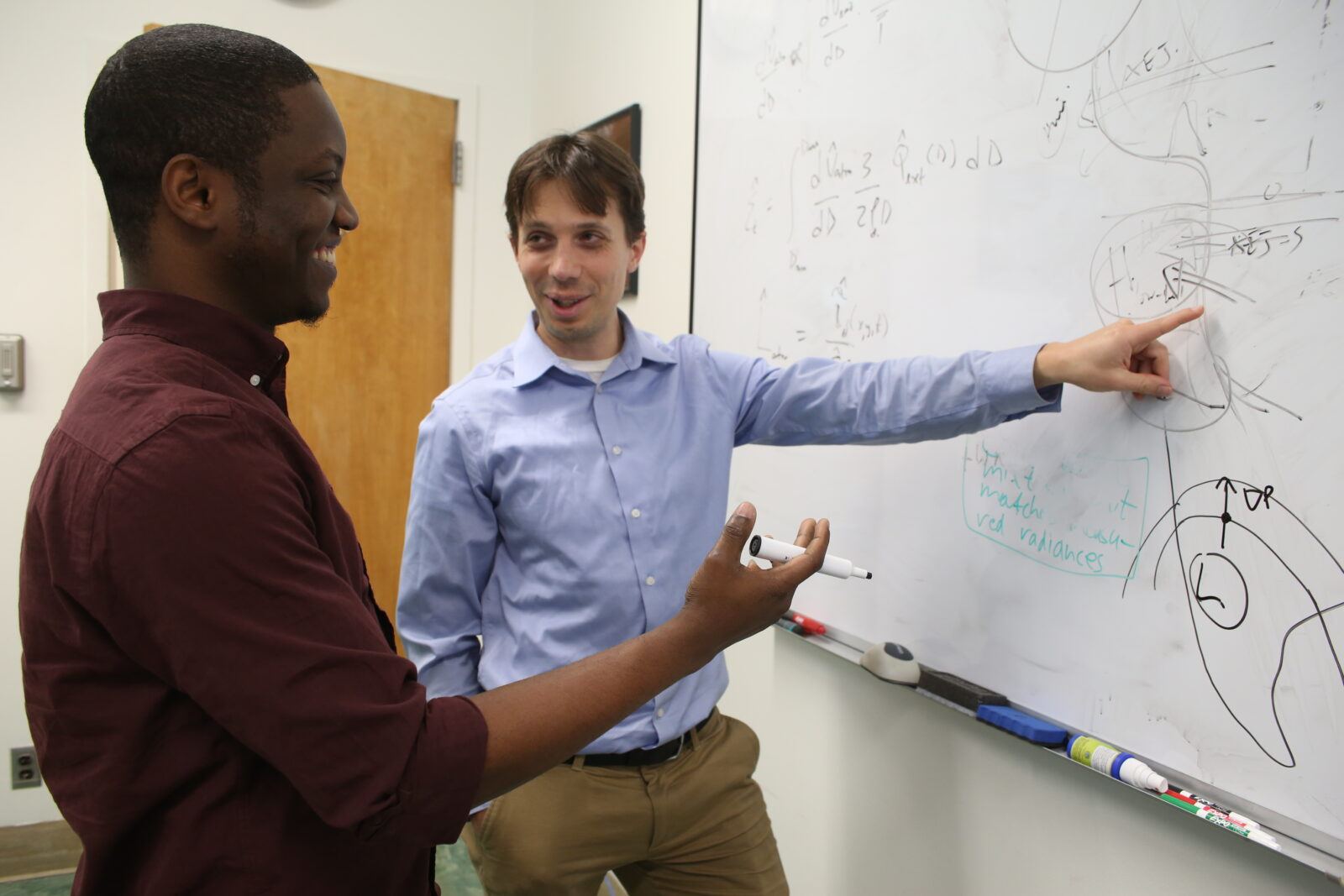 The fellows aim to break barriers that prevent women and minorities from pursuing academic careers in the sciences through group collaboration, workshop training sessions and community outreach. Students are paid for their work with financial support from the National Science Foundation and private donations.
Ronald Thompson, a second-year environmental science student from Sacramento, said he is one of few black students in most of his classes.
"Diversity provides comfort in a work environment and shows that you can do anything despite your race, religious beliefs or sexuality," said Thompson, who wants to pursue a research career in conservation biology. "It lets you be comfortable with what you're doing and makes you feel like you're not being judged or looked at differently."
For his research component of the fellowship, Thompson works with other undergraduates in a group overseen by a doctoral candidate to analyze sediment from ancient lakes across the western United States. Their research aims to discover how those lakes persisted through past changes in climate — and how they might react to modern climate change. While the work is fulfilling, Thompson said the best part is working with others just as passionate as himself about the environment.
"People go above and beyond what is required of them out of pure passion for the work they do," Thompson said. "Everyone wants to be a part of the change that promotes a better future."
Next year, Thompson will be paired with a faculty fellow for one-on-one mentorship, a cornerstone of the fellowship program.
Tripati said that having a continuum of scientists at all levels — from high school students to professors — is an effective strategy to build professional communities that are inclusive of all forms of diversity: gender, sexual orientation, gender identity and race and ethnicity.
"Homogenous environments cause feelings of isolation which can be detrimental to success," Tripati said.
Lack of diversity in such programs can have global implications when it comes to environmental issues, she added.
"If you don't have women in science, you're missing some of that talent pool," McKinnon said. "There remain a lot of fundamental questions to answer about how the climate system responds to human influence."
One way to make students more comfortable in class is to encourage teachers to embrace inclusive teaching techniques, said Jasper Kok, who is one of the faculty fellows and an associate professor of atmospheric and oceanic sciences in the UCLA College. Every class includes a 10-minute exercise during which students work with their neighbors.
"Techniques that engage students and let them work collaboratively help those students who feel like they don't belong feel more at home and more likely to stay in that field," he said.
For student fellow Thompson, the benefits are more personal.
"It's an opportunity to give back to communities and be a role model to other college students, high school students and middle school students," he said.
---
TOP IMAGE: Justin Caram, assistant professor of chemistry and biochemistry in the UCLA College, and graduate student Dayanni Bhagwandin. | Photo by Ashley Kruythoff/UCLA.