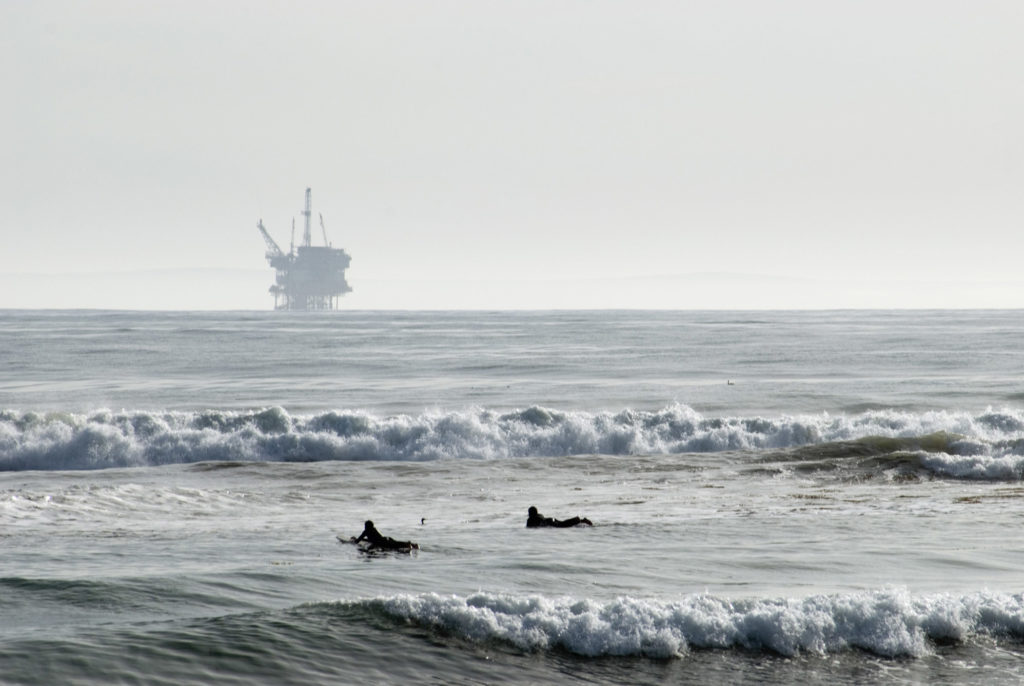 Review
Panel discusses legal options to hold fossil fuel companies accountable
As burning fossil fuels continues to drive climate change, disadvantaged communities are often left to foot the bill. Around the world, environmental and financial costs are piling up in the places that can least afford to pay.
But times are changing, and cities across California have begun to push back with lawsuits.
These recent legal actions were the focus of a January 23 panel discussion hosted by the Emmett Institute on Climate Change and the Environment, part of UCLA School of Law.
The panel included Peter Frumhoff, director of science and policy with the Union of Concerned Scientists, UCLA professors Ann Carlson and Alex Hall, and Gladys Limon, executive director at California Environmental Justice Alliance.
It also included Mayor Serge Dedina of Imperial Beach, the first California city to sue fossil fuel companies for damages against the community and its residents. Dedina said using the court system sends a strong message to companies, and may eventually bring assistance to communities facing unsafe environmental conditions.
Since then, eight additional cities—seven in California—have followed suit.
"California is really the epicenter of this new approach," said Peter Frumhoff, "The real action right now is right here."
Part of the reason for the slurry of new cases is legitimacy. In addition to moral reasons for holding fossil fuel companies accountable, the cases increasingly have a strong legal foundation, panelists said.
Of course, with climate change, the effects of the industry aren't just local.
46 percent of global temperature rise since 1880 can be traced to 90 companies, Frumhoff noted. UCLA's Ann Carlson added that carbon emitters with ties to the United States are responsible for 25 percent of global carbon dioxide emissions from 1965–2015.
Low-income and minority communities "are disproportionately affected by climate change itself," Gladys Limon said, adding that "environmental refugees are primarily people of color."
As with any legal actions, there are costs and the chance of losing, but the panel agreed the lawsuits are needed to protect communities that have been unjustly put in harm's way.
Mayor Dedina put it succinctly: "The real risk is doing nothing."