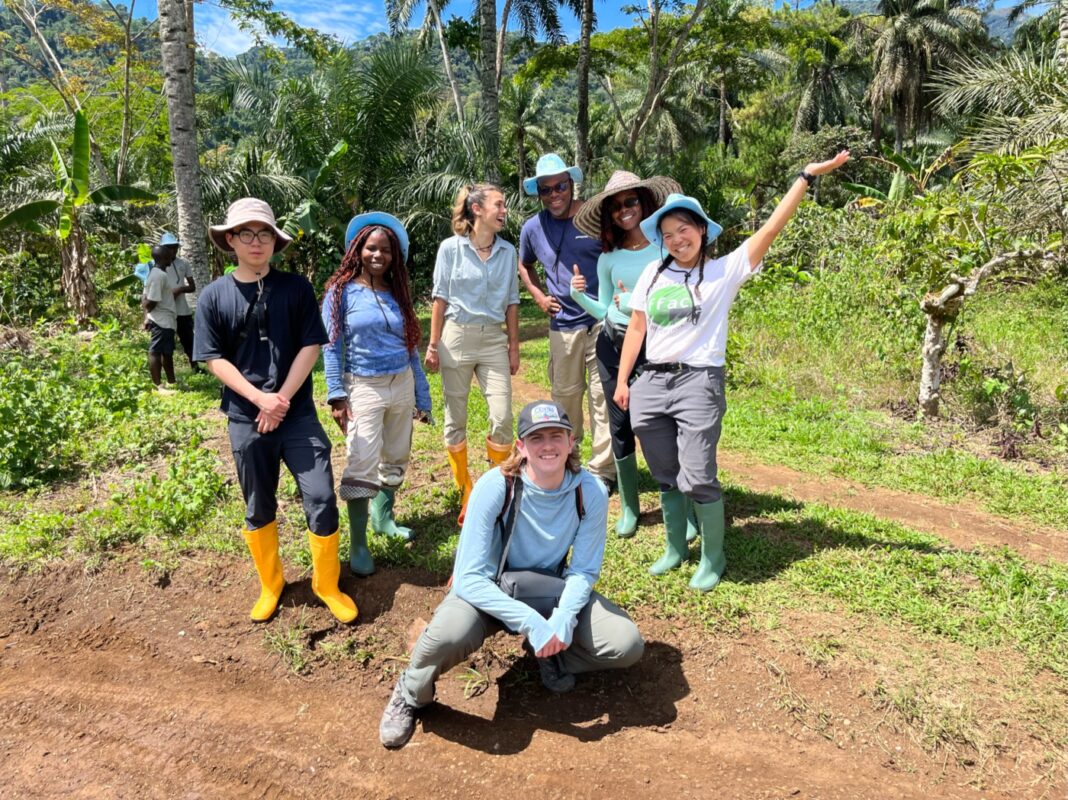 They could have chosen Cabo San Lucas or Cancun, but seven UCLA seniors traveled to a less typical destination for spring break 2023: a youth detention facility in Cameroon.
And while there was time for the UCLA students to let loose — they dined, played music, danced and shared stories with the Cameroonian youth — they also spent much of their visit getting their hands dirty. Working with the nonprofit Agriculture for Africa, the students farmed and taught sustainable agriculture methods.
The participants were Qile Chen, Ogechi Hubert, Ava McCandless, Teti Omilana, Matthew Puls, Kristen Tam and Maddie Wiygul. And their goals for the 12-day visit were not only environmental but also social: improving the youths' employment options with an eye toward minimizing the chance that they would return to prison after their release.
The trip was organized through the UCLA Institute of the Environment and Sustainability's senior practicum, a yearlong project for students pursuing degrees in environmental science. The program pairs teams of students with organizations and companies to research and address real-world environmental problems.
Kevin Njabo, the faculty advisor for the group that traveled to Cameroon, said the students brought hope to the people they worked with.
"The students were the motivational factor bringing back people who've made mistakes and putting them on the right path for success in the future," said Njabo, a UCLA conservation biologist and adjunct associate professor.
As part of the visit, the UCLA students got to hear the Cameroonians' stories around the dinner table. The experience made the world seem a little bit smaller, said Wiygul, one of 115 UCLA seniors who will graduate on June 16 with bachelor's degrees in environmental science.
"Learning people's names, sweating and laughing with them makes the work so much more personal and real," she said.
Using money raised through UCLA Spark, a campus crowdfunding initiative, the students installed a drip irrigation system powered by solar panels that can supply water to crops during wet and dry seasons. They also planted crops to optimize soil nutrient use and built a nursery for seedlings.
Mindful of the limited resources available to farmers in Cameroon, the students also developed a composting plan — enabling the farms to produce their own organic fertilizer — and built hydroponics systems out of recycled bottles and Styrofoam boxes.
Finding solutions that work with limited resources is key to making sustainable agriculture feasible, said Hubert, adding that she felt especially connected to the project because of her Nigerian ancestry.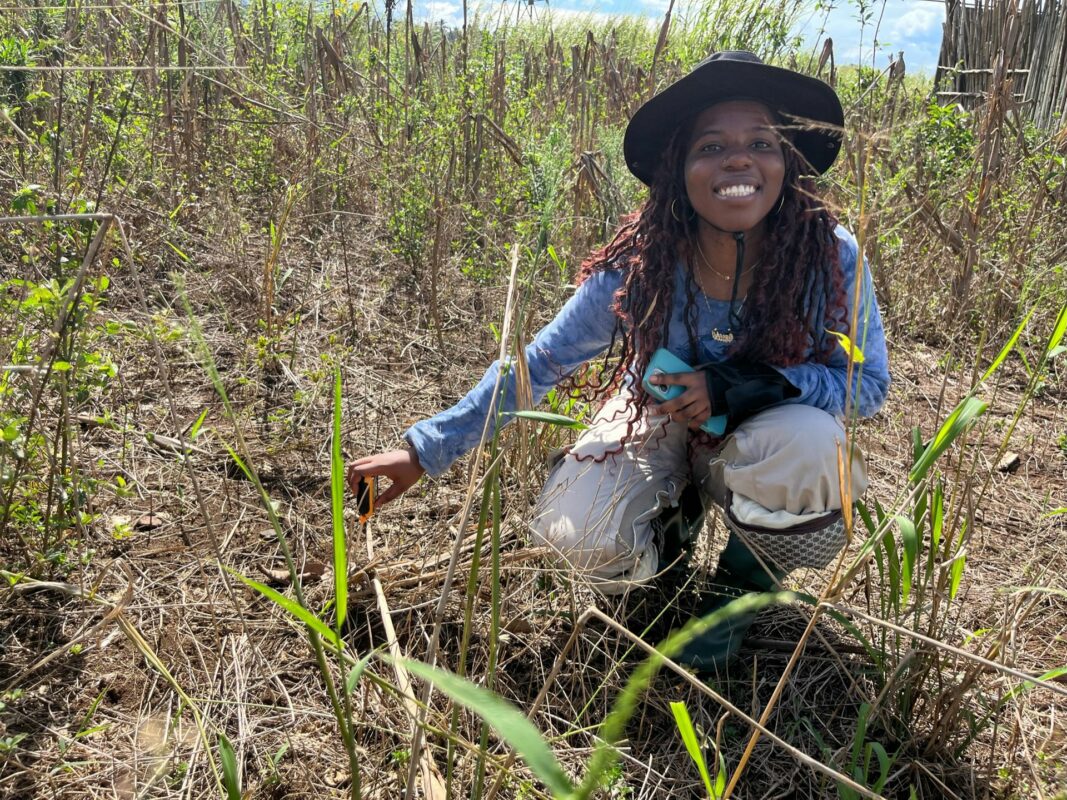 Hubert said it was humbling to realize how stealing food or failing to carry an identification card could land people in prison. Cameroon's median income is approximately $4,000 and 40% of its 27 million residents live below the poverty line, according to a 2019 report by the U.N. World Food Programme. High levels of food and job insecurity, along with neighboring civil unrest, lead many young people to commit crimes and enter a cycle of repeated arrests and incarceration.
"We want to stop that cycle by instilling hope and giving them the knowledge and power to be able to change their lives," Hubert said.
Relying on skills they learned in classrooms at UCLA, the team developed maps of the agricultural field sites using publicly available satellite data on soil type, soil moisture and vegetation — along with elevation data they collected by walking around with a handheld GPS device and photos taken by drone.
The maps will allow investors and future practicum students to visualize the spaces they are working with, Wiygul said.
This project is part of a larger initiative of the Congo Basin Institute — a partnership between UCLA and the International Institute of Tropical Agriculture — and the 2023 program built from a similar student project in 2022.