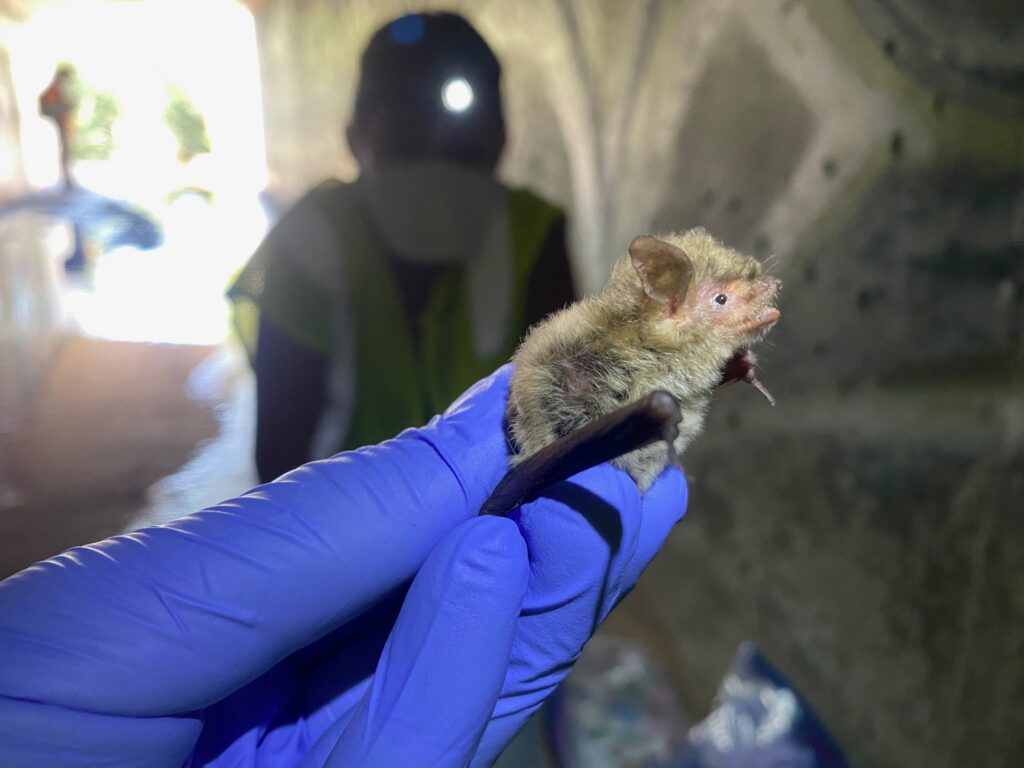 Story
UCLA combines art and science in announcing film about an autistic boy's love of bats
When the bats under a highway overpass in south central Los Angeles suddenly disappear, Andre, a boy on the autism spectrum who is passionate about the winged mammals, becomes desperate to find out what happened. 
Bat Boy — a fictional short film from UCLA's Institute of the Environment and School of Theater, Film and Television — follows Andre on his mission to figure out the cause of the disappearance and save his winged friends. The film is written and directed by Aaron Lemle, a student pursuing his master's degree in fine arts. Professor Brad Shaffer and Joey Curti, conservation researchers with the La Kretz Center for California Conservation Science, will serve as science advisors. 
The film is expected to start shooting in June and be released in December.     
In Bat Boy, Andre teams up with a UCLA researcher who invites him to a field study of bat caves in the deserts east of L.A. There, the two meet a renowned bat biologist who tells them about the threats bats face, including wind turbines' spinning blades, loss of habitat and euthanasia by government officials when bats settle in city properties. 
The new information depresses Andre, but the biologist shows him that he can help save bats by constructing homes for them and educating people. 
Curti, who is a Ph.D. candidate in ecology and evolutionary biology and hold's a bachelor's degree in environmental science, said that human-wildlife conflicts that arise from negative portrayals of bats are one reason bat populations are declining across the United States.
He hopes Bat Boy reaches an audience beyond the scientific community and leads people to realize that bats aren't as dangerous as they are often depicted in public culture and the media. 
"Bats get a bad reputation, but they are critical for controlling agricultural pest populations and in some species, pollinating staple agriculture products like bananas, cacao, mangos and agave," Curti said.
The film is currently in pre-production as the team finalizes the script and sorts out logistics such as casting actors and choosing shooting locations. It is expected to be 20-30 minutes long.
Lemle and Curti hope Bat Boy educates people about bats in an emotionally engaging way while cutting through the negative stigma surrounding the animals.
"This is a digestible and approachable way of bringing bats onto a screen that's not harmful or surrounded by the negative myths traditionally associated with them," Lemle said.