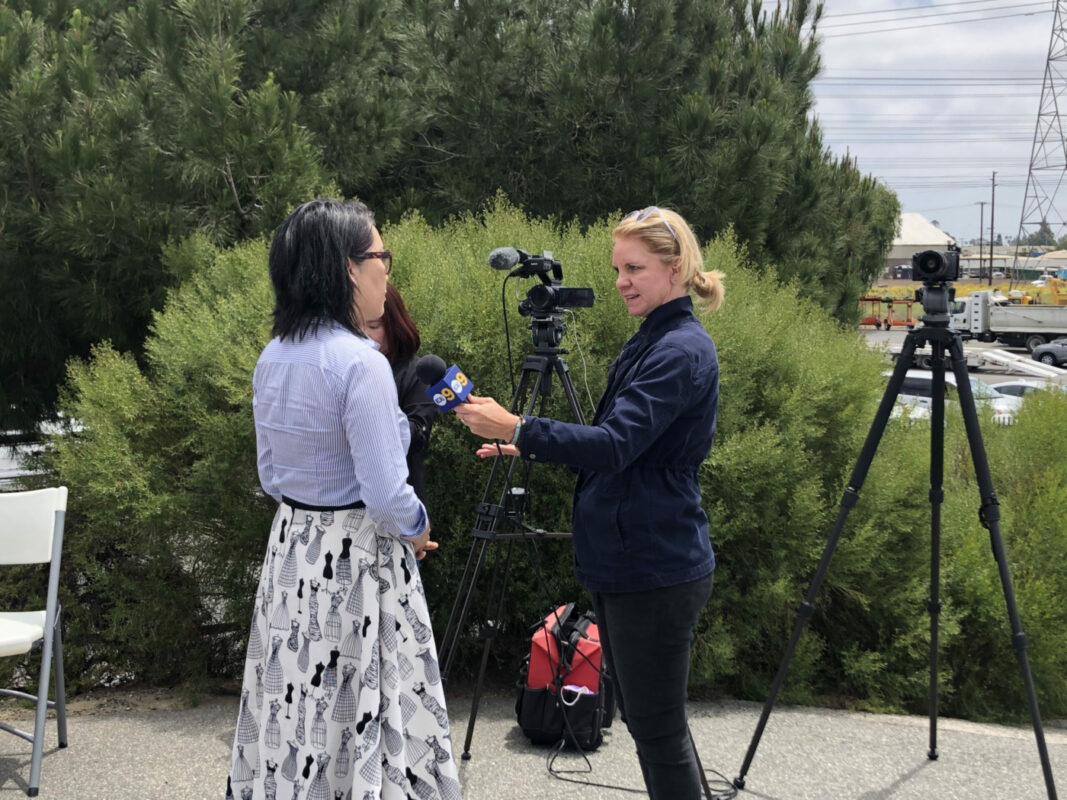 Story
UCLA receives grant from Bezos Earth Fund to support environmental justice in urban greening projects
The Laboratory for Environmental Strategies at UCLA (LENS) received a $545,000 grant from Bezos Earth Fund to help local journalists from the ethnic media inform their communities in diverse languages about major infrastructure projects that affect their lives.
The grant was announced Monday, July 17 at the Pacoima Wash — a flood channel and tributary of the Los Angeles River that is undergoing revitalization to decrease urban runoff and increase park space. The Bezos Earth Fund, established in 2020, has committed $10 billion over ten years for independent projects that address climate and nature problems. Pacoima Beautiful, a local community-based organization, received a $3.5 million grant to reshape four miles of the Pacoima Wash, as part of a $400 million commitment to Greening America's Cities.
"Green spaces are critical for people and the planet. The Bezos Earth Fund is proud to partner with local communities and government to expand urban green spaces," said Andrew Steer, President & CEO of the Bezos Earth Fund. "In partnership, this new initiative will support historically underserved communities, supporting their health and well-being."
Jon Christensen, a founder of LENS and a UCLA adjunct assistant professor, said community input is essential to make sure projects funded by federal, state and local investments in infrastructure are designed and built in an environmentally just way and benefit underserved communities.
LENS will work with ethnic and local media reporters to make sure constituents of communities like the northeast San Fernando Valley, where the Pacoima Wash is located, are informed with the latest research and can make sure new parks and other infrastructure projects are tailored to their needs — thus avoiding green gentrification, a process in which environmental greening leads to higher property values and displaces long-term residents.
Parks are often viewed as places for fun and recreation, but they're also critical to mental and physical health of residents, Christensen said. A report from UCLA Fieldling School of Public Health concluded that if all communities with below-average tree canopy and park space were brought up to the average, it would add nearly a million years of life expectancy to the current residents of L.A. County.
"This is literally a matter of life and death," Christensen said. "If these investments lead to the displacement of the very communities they're meant to benefit, it wouldn't just be a policy failure, it would be a moral failure."
The funding will be used to create more stories about greening projects, improve grantees communications skills to ensure their projects have successful impact, and help build capacity so that disadvantaged communities can secure sustained funding to maintain amenities for shade, recreation and food production. A graduate student researcher will provide research support and data to guide the effort.