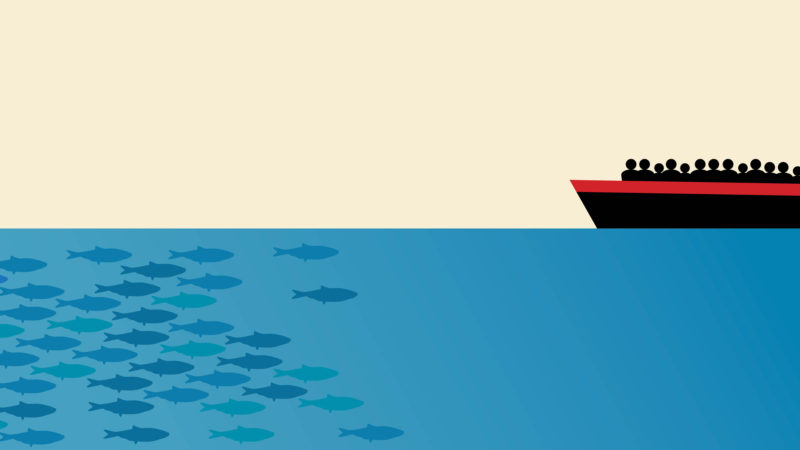 Event
Life on the Move | Los Angeles, A Migration Haven
2018 Fall Lecture Series
Life on the Move Lecture Series
All plants and animals, including humans, move during 
their lifetimes, but some take truly harrowing or magnificent journeys to new lands and habitats. This Fall, the La Brea Tar Pits and Museum will join the UCLA Institute of the Environment and Sustainability to produce a three-night conversation between the people of Los Angeles and the leading experts on migration. Looking across species and time, we strip away politics and nation-state boundaries to discover the causes and outcomes of migration for all life forms.
---
Final of Three Lectures – Los Angeles, A Migration Haven
The city of Los Angeles was established with incredible diversity, and this biological hotspot is considered a haven to humans and wildlife from around the world. Both new wildlife and people can accompany ecological and economy impacts within a place.  So, how have our vibrant populations in Los Angeles directly contributed to making this a hub for innovation, art and community success? Join us as we look deeper into the causes and outcomes of plant, animal, and human migration in L.A.
Check out the other lectures in the series here: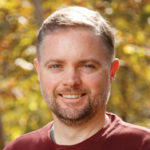 Greg Pauly
Dr. Greg Pauly is Co-director of the Urban Nature Research Center and Curator of Herpetology at the Natural History Museum of Los Angeles County. He studies the natural history, evolution, and conservation of reptiles and amphibians. Since joining the Museum in 2012, he has increasingly studied the impacts of urbanization on wildlife. Pauly developed the Reptiles and Amphibians of Southern California (RASCals) community science project as a way to compare modern species distribution records with historical museum records to understand how species ranges have shifted with increasing urbanization. Pauly was also one of the lead curators on the Museum's award-winning Nature Lab exhibit. He has published over 35 scholarly papers in various journals including Evolution, Conservation Biology, Biological Conservation, PLoS One, and Frontiers in Ecology and Evolution. Pauly also co-authored Wild L.A.: Explore the Amazing Nature in and around Los Angeles, which will be available March 2019.
 Marcelo Suárez-Orozco
Marcelo Suárez-Orozco, the inaugural UCLA Wasserman Dean, leads two academic departments, 16 nationally renowned research institutes, and two innovative demonstration schools at UCLA's Graduate School of Education & Information Studies. His research focuses on cultural psychology and psychological anthropology, with an emphasis on migration, globalization, and education.  His award-winning books have been published by Harvard University Press, Stanford University Press, University of California Press, Cambridge University Press, New York University Press, and others. His scholarly papers, in a range of disciplines and languages, appear in journals including Harvard Business Review, Harvard Educational Review, Revue Française de Pédagogie (Paris), Cultuur en Migratie (Leuven), Temas: Cultura, Ideologia y Sociedad (Havana), Ethos, The Journal of the American Academy of Arts and Sciences, Harvard Policy Review, and others. He regularly contributes to national and international media outlets including The New York Times, The Economist, The Wall Street Journal, The Washington Post, The Los Angeles Times, Time, Newsweek, U.S News and World Report, The Huffington Post, CNN, NPR, CNN Español, and MSNBC.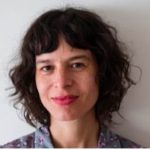 Ruxandra Guidi (moderator)
Ruxandra Guidi is a native of Caracas, Venezuela, is an independent storyteller with almost two decades of experience in public radio, magazines, and multimedia. She has reported news throughout the United States, the Caribbean, South and Central America, as well as Mexico and the U.S.-Mexico border region. She's worked as a reporter, editor, and producer for NPR's Latino USA, the BBC daily news program, The World, the CPB-funded Fronteras Desk in San Diego-Tijuana, and KPCC Public Radio's immigration beat in Los Angeles. For more than ten years, she has been collaborating regularly with her husband, photographer Bear Guerra, under the name Fonografia Collective. Currently, the pair is developing a storytelling project about the site of a future park in Los Angeles, in collaboration with Clockshop, a local arts organization, and California State Parks.