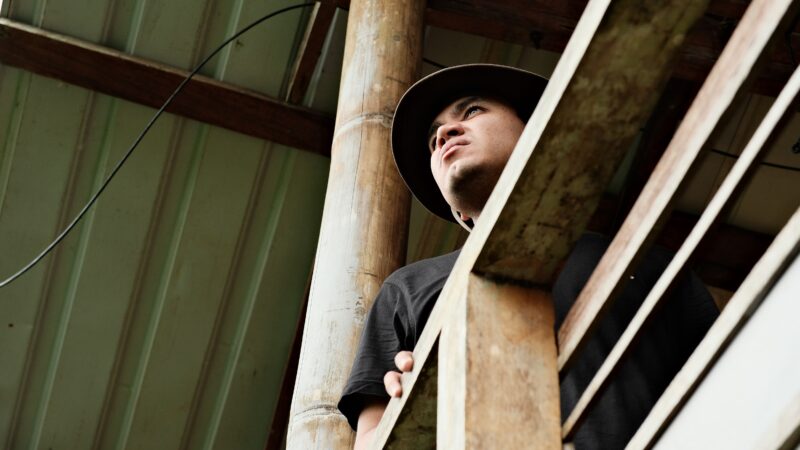 Blog |
From Betrayal to Revolution: Challenging the Global Leadership Void
by 2023 Pritzker Award Finalist Juan Carlos Monterrey Gómez
As the lead climate negotiator for Panama at COP26, I entered the fray determined to counter the apathy of decision makers and the spectacle of greenwash. Our team of young negotiators was resolute in our goal to achieve within the next six years what we had failed to accomplish over the past thirty. However, the ageism and dark money deals we encountered in the corridors of power were shocking. Even diplomats I had once admired proved willing to trade their nations for personal gains. At one point, a high-ranking European politician even demanded my government to 'restrain' me. Suddenly, the real issue, as they saw it, became clear. It wasn't fossil fuels or flawed carbon credits; it was me, a 29-year-old calling out their inertia. Ostracized and labeled 'toxic,' I felt the crushing weight of betrayal. That night, as I wept, it hit me: this is not a time for mourning losses; it's a moment to escalate our efforts. Countless millions of young people are awakening to the reality that, given the state of the planet and the glaring failures of so-called leaders, we have nothing to lose. We have no reason to be anything less than audacious.
Geoversity is Nature's University, and we are committed to nurturing a global army of unsung heroes: thousands of emerging rural, afro-descendant, and indigenous leaders armed with the knowledge and tools to fix the mess we've inherited and prepare their communities to thrive despite rising sea levels, worsening droughts, and territorial disputes. We are forging alliances within Panama and worldwide to amplify our efforts and provide emerging leaders with the support needed to exponentially succeed.
Our work is rooted in over two decades of experience. Our primary campus, the 12,400-acre Mamoni Valley Preserve, is situated at the narrowest point of the land bridge between the Americas. This preserve, buffering the autonomous territory of the indigenous Guna people, safeguards the last contiguous stretch of rainforest in one of the world's top 25 biodiversity hotspots. Our campus is home to 13 species of endangered reptiles and amphibians, including the Limosa Harlequin Toad. Half of all known bird, butterfly, and mammal species in Panama thrive on our campus, including pumas, ocelots, endangered jaguars, tapirs, and giant anteaters. By 2005, 40% of the primary forest in the area had been lost. Since then, we've managed to recover 20% of that coverage, while 8% was lost outside our campus. This remarkable achievement is largely due to the dedication of over 250 global volunteers who invest in our mission each year.
Our existence poses a challenge to powerful mining and political interests. We protect critical rivers, providing a water source for the residents of Panama City and supporting the operations of the Panama Canal. We preserve the last untouched forests within the ecological and commercial bridge of the Americas, the global economic artery responsible for transporting 5% of maritime trade yearly. Our work confronts one of the most insidious consequences of exploitative development: the division and violence that pit the poor and marginalized against one another. We bridge these divides by assisting neighboring leaders in asserting their human and territorial rights while safeguarding watersheds critical to the Canal and global economic stability.
Humanity is in dire need of leaders who will not sell out, as many of my peers did at COP26. Therefore, we invest in emerging leaders, not just because of their determination but also because of their ability to see the world with a clarity that age often obscures. The history of life on Earth is a testament to change, diversity, and complexity. Yet, we persist in shaping the minds of our youth within the confines of mechanistic and monocultural thinking, blinding ourselves to the rich complexity that defines our world. Consequently, in the past year, we expanded our nature learning programs to include children aged 3 to 12. So far, 75 promising future leaders from 53 families have benefited from this initiative.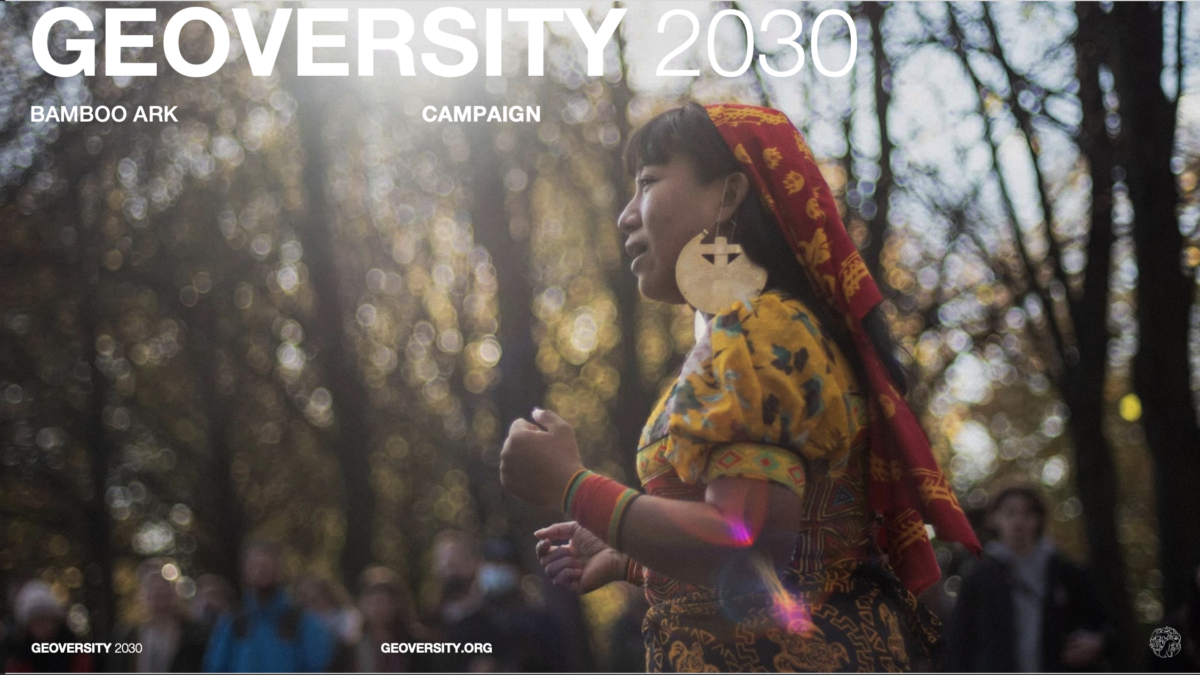 My personal mission is deeply rooted in my upbringing in El Pájaro de Pesé, a rural community at the heart of Panama's dry corridor. There, power outages, water scarcity, and crop failures were part of daily life. My journey, including my unwavering pursuit of science-based outcomes at COP26, was made possible only through the support of a global community of mentors who nurtured my growth for over a decade. This journey was further propelled by the love and support of activists who stood by me during trying times in Glasgow, urging me to step out of negotiation rooms to breathe and strategize together.
The fossil fuel industry currently presides over climate negotiations, and the far right is capturing global consciousness. Yet, we must remain resolute. In a world starved for leadership, it's time for a pacifist revolution, one that arms rural, afro-descendant, and indigenous leaders with the same kind of mentors and support structures that guided me since I was 16, when a group of internationally renowned educators found me in El Pajaro, recognized my potential, and have backed my efforts ever since.
Building alliances and programs that span across cultures and generations to empower emerging leaders is no easy task. The challenge extends beyond the risk of violent backlash; it encompasses the demanding work of surmounting monotony, ridicule, and, most daunting of all, self-doubt. As Melissa Harris Perry, one of my college mentors, often reminds us: the struggle continues…
This essay is written by a 2023 Pritzker Emerging Environmental Genius Award finalist. This year's winner will be named on October 26.