Blog |
Meet the 2023 Pritzker Environmental Genius Award Candidates #11-14
By Claire Griffiths
The third group of candidates for the 2023 Pritzker Emerging Environmental Genius Award includes a marine biologist, an Indigenous activist, a nuclear arms control expert and a leopard conservationist. The breadth of their impressive bodies of work illustrates how complex modern environmental problems often are.
---
Aya Naseem, co-founder & marine biologist, Maldives Coral Institute
nominated by Kathryn Mengerink
The Maldives is a country dominated by the ocean: 99% of its territory is made up of water, and the islands that form the nation rest entirely upon coral reefs. The well-being and survival of the Maldivian people is intertwined with the health and preservation of these delicate ecosystems.
Aya Naseem's efforts to preserve and restore coral reefs are crucial for securing the future of the Maldives. As co-founder of the Maldives Coral Institute, Naseem leads conservation efforts that mobilize communities while advocating policy changes to protect the reefs. Her work protects the unique biodiversity of the reefs and helps safeguard the country against rising sea levels and ocean acidification.
Naseem aims to ensure the long-term survival of the Maldives and its reefs despite dire environmental threats and political instability. She played a pivotal role in protests that brought democracy to the nation and served as a marine and environmental advisor to the President of the Maldives. She also promotes women's participation in ocean conservation as part of a cultural shift towards inclusive ocean stewardship. Naseem studied marine biology and zoology with a specialization in marine microbiology from the University of Queensland. In 2021, she made history as the first woman to win the Maldives National Surf Competition.
---
Caressa Nguyen, co-founder & president, Sacred Lands, Native Hands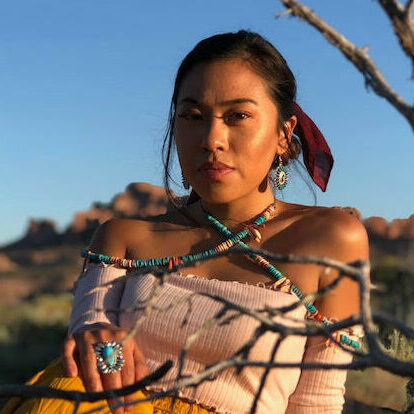 Although Indigenous peoples make up only 5% of the global population, their lands are home to 80% of the world's biodiversity. Caressa Nguyen works to restore Indigenous ecological knowledge to the land via Land Back — a movement that aims to give tribal land back to Indigenous peoples, believing that tribal co-management is crucial to preserve biodiversity and promote sustainable practices that benefit Indigenous communities.
Nguyen founded Sacred Lands, Native Hands, a nonprofit organization committed to restoring homelands to Indigenous people and promoting traditional land stewardship practices. The organization is leading a campaign to reclaim Miwok lands and an initiative to expand Berryessa Snow Mountain National Monument for tribal co-management. Nguyen navigates barriers in tribal politics and mainstream society by uplifting marginalized voices and advocating the interests of unrecognized tribes.
Nguyen is a tribal citizen of the Ione Band of Miwok Indians, with Vietnamese and Filipino heritage. Her work has involved conducting climate change research in different countries with a focus on Indigenous rights. Nguyen studied cases of Indigenous resistance to natural resource extraction and investigated the United Nations' REDD+ program, which aims to reduce emissions from deforestation and forest degradation.
---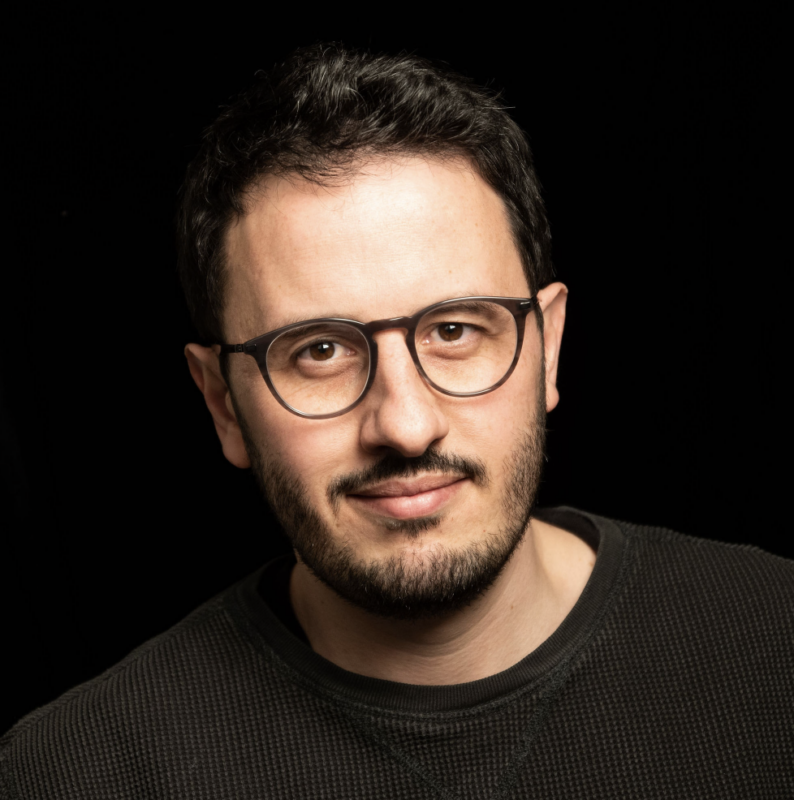 Sébastien Philippe, research scholar, Princeton University's Program on Science & Global Security
As of September 2021, there were approximately 13,080 nuclear warheads in the world, held by nine nuclear-armed states. Around 3,825 were deployed and ready for use, while the rest were in reserve or awaiting dismantlement. This substantial number of nuclear weapons poses an urgent threat to global security, and the potential for their use presents catastrophic humanitarian and environmental consequences.
Experts like Sébastien Philippe address the risks associated with these nuclear arsenals, while focusing on nuclear arms control, disarmament and environmental justice. Philippe, a research scholar at Princeton University's Program on Science and Global Security, focuses on technical research and policy analysis to promote a safer and more peaceful world. He advocates for nuclear disarmament through scientific evidence and engagement with various stakeholders, including diplomats, activists and marginalized communities.
Philippe co-authored the investigation "Toxique," which focused on the environmental impact of French nuclear testing in the Pacific. This investigation received recognition as a finalist for the Albert Londres Prize — the French equivalent of the Pulitzer — and won a 2022 Sigma Award for best data journalism in the world.
Philippe serves as associate editor of the peer-reviewed journal Science & Global Security and is a member of the International Panel on Fissile Materials, working towards ending reliance on weapon-usable uranium and plutonium. Appointed as an inaugural member of the Scientific Advisory Group for the United Nations Treaty on the Prohibition of Nuclear Weapons, Philippe advises member states on nuclear test victim assistance and environmental remediation. He holds a Ph.D. in Mechanical and Aerospace Engineering from Princeton, was a Stanton Nuclear Security Postdoctoral fellow at Harvard Kennedy School's Belfer Center and has experience as a nuclear weapon system safety engineer in France's Ministry of Armed Forces.
---
Hana Raza, founder & chairperson, Leopards Beyond Borders
nominated by Farwiza Farhan (2023)
The Persian leopard was rediscovered in Iraq in 2011 after previously being considered extinct in the region. This finding highlighted the urgent necessity of conserving the endangered animal and preserving its natural habitat in Iraq.
As founder and chairperson of Leopards Beyond Borders, a nonprofit organization dedicated to conserving these species, Hana Raza is a prominent leader in wildlife conservation. Raza hopes to establish a network of protected areas in collaboration with governments, local communities and stakeholders, striving to foster a positive impact on biodiversity and the well-being of people dependent on these natural resources. Recently, her team achieved a significant milestone by documenting the first reproduction of the rare Persian leopard in Iraq. Raza's work is informed by perspectives and needs of the communities she serves, ensuring that conservation initiatives are relevant, inclusive and respectful of customs, values and livelihoods. Her approach integrates community-based conservation, innovative technologies and inclusivity, pushing the boundaries of traditional practices to create a more holistic and equitable approach to wildlife conservation in Iraq and the Middle East.
Beyond Leopards Beyond Borders, Raza is involved in other conservation groups and serves on boards for SCB-Asia and the Persian Leopard Working Group. She received the Future for Nature award in 2017 and was honored as an Explorers Club 50 fellow in 2022. Raza has over 14 years of experience with Nature Iraq — the country's first and only environmental conservation group — and holds a master's degree in Ecology and Wildlife Conservation from Newcastle University.