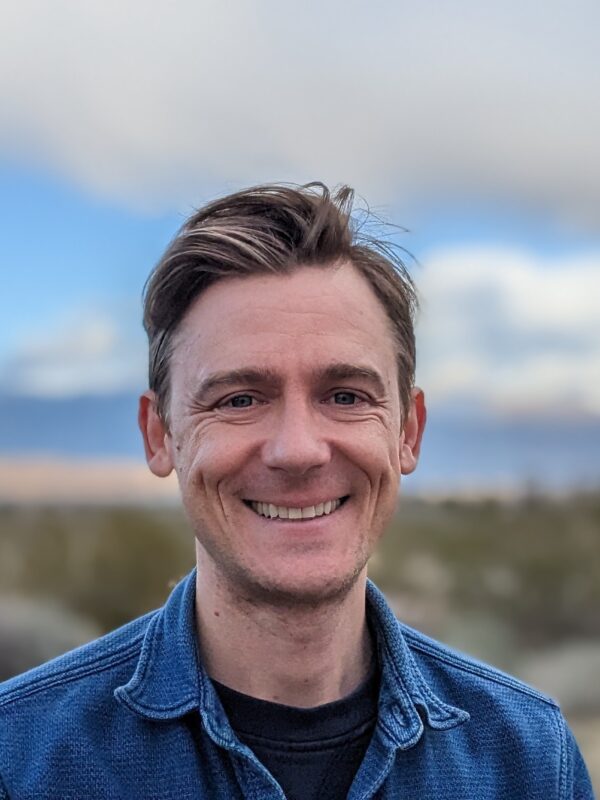 Andy Kleinhesselink
Managing Director of Sage Hill
Institute of the Environment and Sustainability
Pronouns: he/his
Dr. Andy Kleinhesselink is the Restoration Ecologist and Managing Director of Sage Hill at UCLA. He has wide-ranging experience in environmental education, ecological restoration, and research. He has worked on restoration and conservation projects in Southern Oregon, Minnesota, San Francisco, and Los Angeles. From 2017 to 2020 he was a postdoc in the Department of Ecology and Evolutionary Biology at UCLA where he studied California annual plant ecology and the theoretical underpinnings of species competition and coexistence. In 2020, he was the IoES Pritzker Environment and Sustainability Education Fellow and taught a section of the IoES senior capstone course. His students evaluated plans for increasing the availability of native plants for restoration projects in urban Los Angeles.
Andy is an avid birder and naturalist and has documented over 300 species of plants, animals, and fungi on the UCLA campus. He is enthusiastic about sharing his love of nature with the UCLA community and has led field trips to the Salton Sea, Palos Verdes, and to sites on campus for the Bruin Birding Club and the Bruin Naturalist Club. As restoration ecologist for Sage Hill, he is excited to play a role in conserving its biodiversity and developing the site as a place where students can connect with the local environment and California's rich biodiversity.
Andy earned a B.A. in biology from Carleton College, a M.S. in Biology from Sonoma State University, and a Ph.D. in Ecology from Utah State University. From 2006 to 2009, he worked in the Presidio of San Francisco where he helped restore native vegetation on former army landfills. He has published numerous articles on plant ecology, rangeland ecology, and global change.