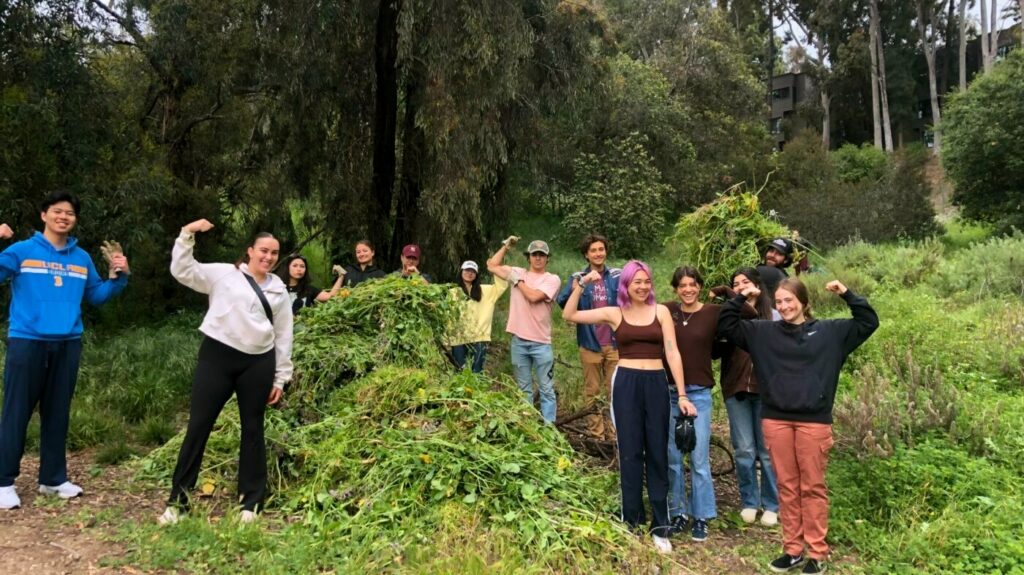 Story
A wild place to learn: Sage Hill at UCLA
Since UCLA made it an official "living laboratory and nature classroom" a year ago, there's been a burst of activity at Sage Hill — the last wild nature area on campus.
Classes and student groups flocked to the location to learn and experiment in a natural environment. Meanwhile, Los Angeles' wettest winter in 18 years delivered a mixed bag: Birds are nesting and wildlife is teeming, but invasive plants like mustard grass and wild radish have spread rapidly, threatening native plants.
In mid-April, UCLA professor Thomas Gillespie's class of 100 geography students visited Sage Hill to use the plant invasion as a practical learning moment, clearing non-native species to protect biodiversity. Many didn't know the place existed, but enjoyed spending time outside in a natural environment, Gillespie said.
Other classes in geography, ecology, anthropology and humanities also used Sage Hill as an inspirational proving ground. Last fall, a design class visited to create media and art that sheds light on environmental harms and injustices. The class created a 3D animated film, fragrant sage candles, a postcard series with botanical illustrations and an interactive map inspired by the indigenous Tongva's traditional presence on the land.
Tatum Delaney, a student researcher and Sage Hill advisory committee member, first became involved during a restoration event organized by the Environmental Student Network — a group focused on environmental networking and volunteerism. Now co-president of the network, she coordinates efforts to educate students about biodiversity.
"Sage Hill is special because it's a site where students can see how their actions are directly affecting a natural system," said Delaney, a third-year student majoring in environmental science. "You're removing invasive species that were suffocating a native species, and a few months later you get to see that native plant thrive."
Student-led Sustainability Action Research groups have also taken advantage of Sage Hill, including one that seeks to conserve and increase the presence of native bees at UCLA. Other student projects analyzed biodiversity, monitored soil quality and imaged the site using drones, raising awareness of Sage Hill's importance.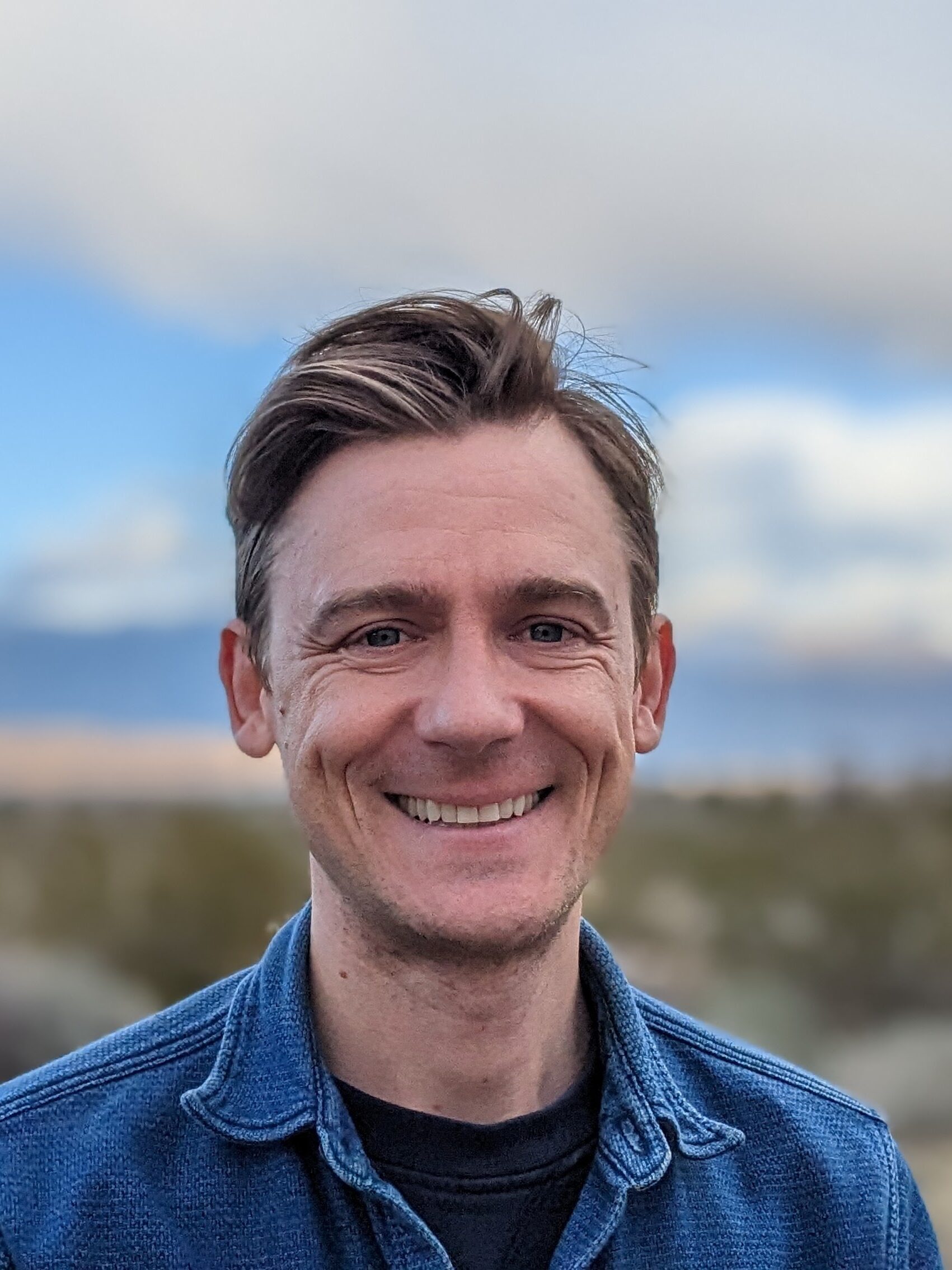 "It isn't just a messy, vacant lot," said restoration ecologist and educator Andy Kleinhesselink, who was hired as Sage Hill's first managing director last fall.
As the last piece of untouched native land south of Sunset Boulevard in West L.A., Sage Hill holds significant biological value. Its 3.5 acres of untamed grasses and unmanicured trails serve as habitat for a diverse range of native species found nowhere else on campus. Its black sage, white sage, sticky monkeyflower and laurel sumac are home to dusky-footed woodrats, black-bellied slender salamanders and other animals.
That value makes Sage Hill a great learning resource for students, providing opportunities for hands-on field experiences in a native California ecosystem, Kleinhesselink said.
"It's fun to see nature a little bit more on its own terms — growing and being a little bit wild," Kleinhesselink said.
Kleinhesselink's future goals involve clearing flammable debris to decrease fire hazards, removing invasive species, supporting native plant growth and promoting Sage Hill as a learning resource.
"We don't want to change the character of Sage Hill too much, but we want to enhance what's there to make it sustainable for future generations of students," he said.
UCLA also plans to establish co-stewardship of Sage Hill with members of the Gabrielino/Tongva community, the original land caretakers of the Los Angeles basin and upon whose land UCLA was built.