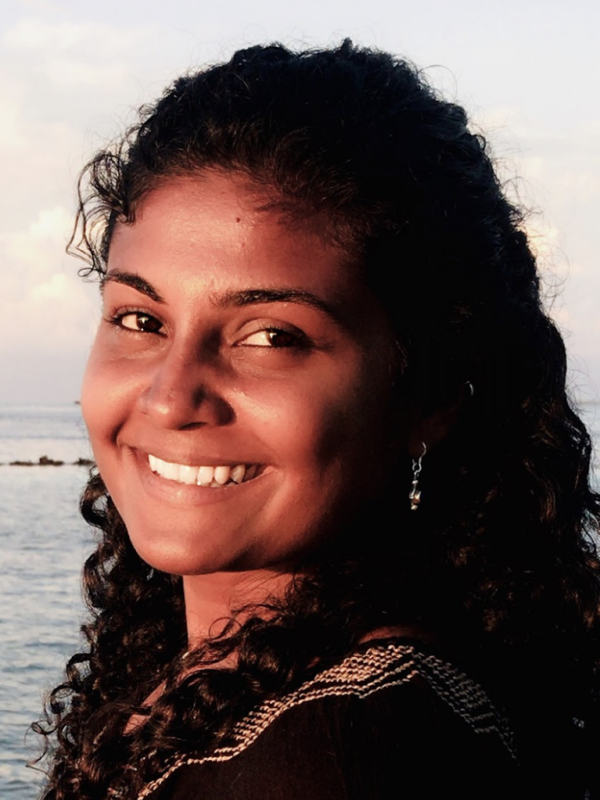 Aya Naseem
Co-founder and Marine Biologist
Aya Naseem is a marine biologist, activist and female surf pioneer from the Maldives. Her lifelong mission is dedicated to securing the future of her homeland by restoring and protecting the coral reefs that have shaped the Maldives. Since co-founding the Maldives Coral Institute in 2019, she has spearheaded conservation and advocacy projects, raising public awareness and negotiating with stakeholders, local communities and international organisations for the preservation of the Maldives' coral reefs.
Naseem played a pivotal role in the protests against authoritarian rule in the Maldives and was instrumental in helping to bring democracy and freedom to her country. In 2021, Naseem made history when she became the first-ever woman to win the Maldives National Surf Competition after extensive lobbying for women to be able to compete in the previously male-dominated sport.
Naseem studied marine biology and zoology at the University of Queensland, with honors in marine microbiology. She has previously worked independently and held positions at local consultancies Seamarc Pvt Ltd as coordinator, and at ReefTAC Maldives Pvt Ltd as director. Her roles included coordinating and conducting environmental impact assessments and marine surveys. Naseem has worked on the implementation of a number of coral propagation projects throughout the country, as well as community training programs. She served as a marine and environmental advisor to President Nasheed since 2016, utilizing her expertise and dedication to navigate the political struggles against authoritarian rule in the Maldives for over five years.