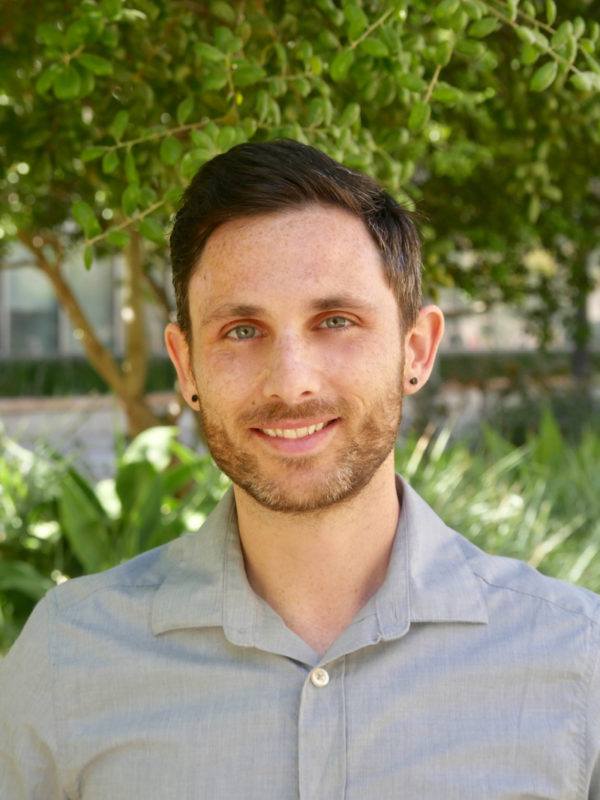 Harrison Levy, M.Ed
Graduate Programs Administrator
Institute of the Environment and Sustainability
La Kretz Hall, Suite 300
Los Angeles, CA 90095
310-825-9901
hlevy@ioes.ucla.edu
Harrison is a fourth-generation Los Angelino and has been employed at UCLA since 2007. In his many years at UCLA, he has worked for the Dean of Students' Office, Residential Life, and most recently the School of Law.
As Graduate Programs Administrator, he coordinates the Institute's three graduate programs: the Doctorate in Environmental Science and Engineering, the Ph.D. in Environment and Sustainability, as well as the Leaders in Sustainability Graduate Certificate Program. He's happy to answer any questions you have regarding your interest in these exciting curriculums!
Harrison is a proud Banana Slug and received a bachelor's degree in Environmental Studies from UC Santa Cruz. After moving back to Los Angeles, he went on to receive his master's degree in Higher Education and Student Affairs from UCLA. In his free time, he likes to hike, cook, and garden, with an expertise in pineapple and tomato farming. He has a passion for native California flora and fauna and hopes to see Los Angeles return to a more ecologically productive region.