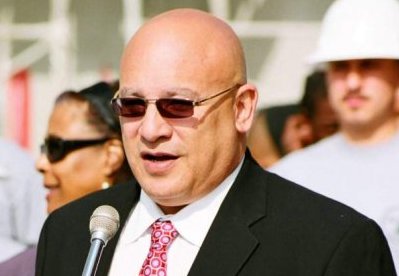 Timothy Watkins, Sr. is the fourth President and CEO of the Watts Labor Community Action Committee. His election in 2000 came after serving thirty-five years as a volunteer in many capacities including warehouseman, purchasing agent, merchandising manager, fleet maintenance manager, head of security, technology developer, landscape designer and builder. Watkins also serves as the President and CEO of the Greater Watts Development Corporation (GWDC) a WLCAC Corporate subsidiary and as the founder of the Greater Watts Transportation Corporation (GWTC).
Watkins' focus is on resilient community development through social justice, sound environmental policy and industrial initiative. He has been a champion for local participation in the mainstream of life in Los Angeles through political and social activism. He is currently authoring MudTown, a historical perspective of life in Watts over the past century
Watkins has served on numerous boards over the past two decades including International Visitor's Council of Los Angeles, Watts Economic Development Advisory Council, Charles Drew University of Medicine and Science, Verbum Dei High School, Green Dot Charter Schools, African American Women's Public Policy Institute, LADWP Reclaimed Water Advisory Group, the Watts Neighborhood Council, Watts Renaissance Project and the Better Watts Initiative.
Having lived in Watts his entire life, Watkins has been consulted for his perspective of life in Watts by KABC, KCBS, KNBC, KCAL and KTLA TV stations. His life is currently being studied by a KCET commissioned producer in conjunction with PBS. He has been quoted in numerous newspapers including the Los Angeles Times, The New York Times, The LA Weekly, The Sentinel, Our Weekly, The Wave and New Watts Times to name a few. He has been consulted by local, national and international leaders on a wide range of local issues concerning his work with youth, senior citizens, transportation, industry, and community and police relations and the quality of local environment.
In the Summer of 2015, Watkins launched the Better Watts Initiative for Environmental Justice. This is where he's found his calling as he grapples with the intersection of environmental toxicity and its effects on human behavior.
Watkins declares himself a proud graduate of MudTown University aka the Streets of Watts; a little community with the biggest name in the world, mostly misunderstood, often neglected, always trying for a better way of life.