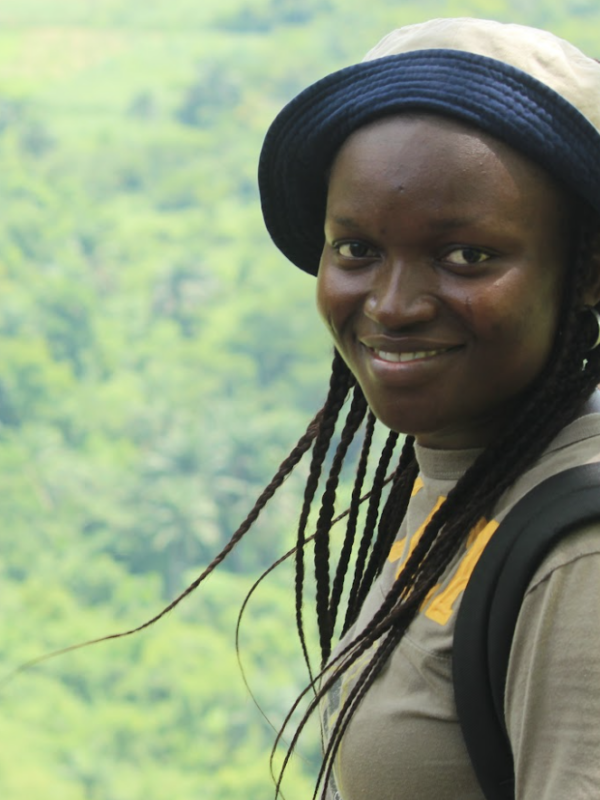 Iroro Tanshi is a multiple award-winning African woman conservationist who focuses on saving Afrotropical biodiversity in the lower Guinean Forest and coastal forests of the Gulf of Guinea islands.
Tanshi employs a "local agency" approach to conservation, building trust and identifying mutual benefits among communities, government organizations and NGOs while training a new generation of young West African conservation scientists. The approach creates networks that draw on international expertise while maintaining local leadership — building on a shared belief that healthy environments are essential for healthy communities.
Tanshi's approach to conservation research fills knowledge gaps using field-generated data. For nearly a decade, she has worked to save Afi Mountain Wildlife Sanctuary and Cross River National Park, Nigeria's last primary forests that have survived since ancient times. They are currently threatened by wildfires that have intensified rapidly under climate change.
Tanshi also co-founded and leads the Small Mammal Conservation Organization (SMACON), which adapts evidence-based conservation methods to local contexts. She is committed to strengthening and raising in-country capacity in Africa, which is pivotal for sustainable action. Working with local and international partners, Tanshi's NGO has trained 15 West African students, some of whom continue to be supported for the long term.