UCLA, LA Waterkeeper, and Constitutional Rights Foundation were selected by EPA under their Urban Waters Small Grants Program to work with four high schools in Los Angeles to conduct a neighborhood-scale assessment of trash and industrial sources of pollutants. 
Project Overview
We will address water quality threats from urban runoff pollution through the engagement of high school students in watershed observations, data collection, and civic action. We will work directly with high schools in underserved communities throughout the Los Angeles area – the students are the focus. They will conduct field data collection, perform mapping and data analysis, receive classroom instruction in STEM topics to provide the context and background for data interpretation, and take actions to communicate their findings and recommendations to elected officials and environmental agencies. Our partnership is deeply committed to engaging underserved communities in addressing critical issues of water quality, while also addressing the educational inequalities that exist in underserved schools in terms of providing both a high quality science, technology, engineering and math (STEM) and civic education; hence we have established this partnership of environmental scientists, university students, and civic educators.
---
Project Participants
Institute of the Environment and Sustainability
Dr. Moana McClellan
Dr. Moana McClellan is the Chief Lorax at the IoES and works on a broad range of topics from forest ecology to science communication. She also teaches Environmental Justice; her interest in the Urban Waters program stems from her strong desire to promote diversity and inclusion at all levels of science.
Dr. Felicia Federico

Dr. Federico is the Executive Director of the California Center for Sustainable Communities at UCLA. Felicia has over 30 years of combined experience in academia, consulting, and the private sector, managing science and engineering projects. Her interdisciplinary education combines expertise in engineering and environmental sciences with an understanding of the legal, policy, economic and social science elements critical to addressing complex environmental challenges. Dr. Federico is skilled at organizing interdisciplinary teams, integrating project elements, and communicating technical information clearly and effectively. Focus areas include: water, energy, climate change, ecosystem health assessments, and environmental impacts of industrial activities on disadvantaged communities.
Curriculum Development Team
Sarah Chiang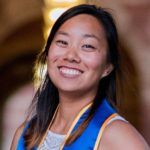 Sarah decided to major in Environmental Science after taking a class in high school, and she wishes she was more aware of urban water pollution at the time. She's glad to have the opportunity help high school students develop STEM stillsets and to inspire more students to think about water pollution and take action in their local communities.
Denita Toneva
Denita is a graduate of UCLA Environmental Science program. Her passion for watershed science begun during her internship with Heal the Bay and since then she has been teaching and developing curriculum to educate students about our impact on water. She is excited to help create a long-lasting program that will inspire students to improve the water quality of their community.
---
Melissa von Mayrhauser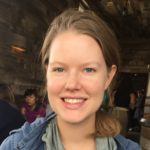 Melissa is Los Angeles Waterkeeper's Watershed Programs Manager. She leads the organization's community-driven projects to protect and restore L.A. County's rivers and streams, which include its industrial stormwater sampling and L.A. River monitoring. She is excited to be involved in this collaborative project that combines watershed science and civic action learning in a hands-on way, and she's particularly looking forward to the students' fieldwork day!
---
Gregorio Medina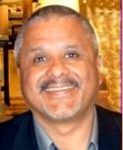 Gregorio is a Sr. Program Director and has over 20 years of experience developing programs and providing professional-development sessions for students, teachers, and program staff looking for ways to incorporate civic action into their school or community-based programs. Gregorio loves Urban Water's goal of preparing students to assume ownership of their urban environment through scientific research and policy-based civic action.
Keith Mataya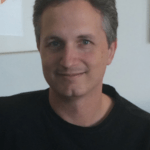 Keith is a Sr. Program Director and has a deep passion for education and over the years has done everything from lecturing on Plato, developing innovative outdoor activities for children, and leading CRF's participation in the Urban Waters Civic Action Project. Keith is also a big believer in Urban Waters Civic Action Project's potential to transform the way students think about the environment in their communities and to introduce them to STEAM college and career opportunities.
Keri Doggett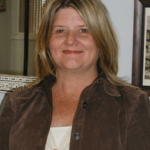 Keri is Director of Programs and has been with CRF for over 25 years and develops programs and curriculum in addition to teacher professional development and leadership to the CRF team. Keri is a big fan of this Urban Waters program as it engages youth in developing important critical thinking skills and equips them to be good stewards of our environment.
---
UCLA Students
Claudia Flores
Claudia is an Environmental Science student at UCLA and intern at Heal the Bay's Santa Monica Pier Aquarium. She is a native of Southern California and former researcher on water access and sanitation in Uganda. She was excited to join the Urban Waters project as it dovetails with many of her interests. She also plans on pursuing a future career in water management and policy.
Rachel Heinz
Rachel is a 4th-year environmental science major. Her main environmental interest is water resource management. She joined the Urban Waters program because she believes a sustainable future for California is dependent on the state's residents being informed about where their water comes from and the associated issues with these water sources.
---
High School Partners
Marco Antonio Firebaugh High School
Linda Sciaroni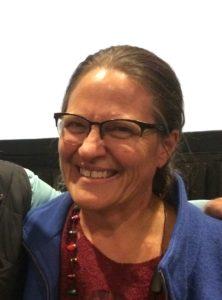 Linda has a BA in biology from Whitworth College and a Master's in Gifted Education. She has taught at 9 schools and teaches IB Environmental Systems and Society and Chemistry. L.A.'s water has been a topic of dinner table conversation her entire life. She is delighted to garden on the land her great grandfather farmed and delighted to work towards sustainable solutions to our water issues. She believes the patriotic place in all of America is the Hyperion Sewage treatment plant.
Areli Vazquez
Aspire Pacific Academy & Aspire Ollin Preparatory Academy
Jill Mayorga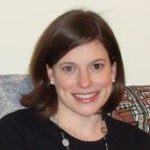 Jill is currently the STEM content specialist at Aspire Public Schools, LA region. Her main role is to ensure that students are receiving highly effective science instruction by supporting principals and teachers in understanding curricular and instructional shifts necessary for Next Generation Science Standards (NGSS). She previously was a science coach for Partnerships to Uplift Communities and was a former high school science teacher in Boston, MA. The Urban Waters Program aligns well with her efforts to integrate authentic and community based STEM learning experiences into the curriculum. Jill believes this program can help educate the students to be active civic scientists within their communities as well as excite and motivate students to pursue STEM fields in college and beyond.
Stephanie Valdez
Temy Nguyen Taylor
Academy of Environmental and Social Policy
Melissa Lizarraga
Danaelle Arroyo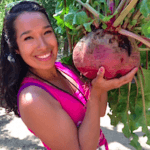 Danaelle is a third year ROP/CTE Teacher at the Environmental and Social Policy Magnet High School where she teaches a 3 series class on Urban Agriculture. She graduated from California Lutheran University with a degree in Environmental Science and a minor in Biology. She is eager to begin the Urban Waters program at her school as she understands the importance of water and its significance in an urban environment; she hopes her students gain a sense of responsibility towards their communities as they are our future.
---
Overview of In-class Teaching Curriculum
Lesson 1
What is an Eco-Citizen?
This lesson introduces students to the Urban Waters Civic Action Project (UWCAP). To help students understand UWCAP's goal and rationale, they are first asked to brainstorm what they believe are the most important traits and characteristics of an effective and influential "eco-citizen" using the categories of SKILLS, ACTIONS, ATTITUDES, AND KNOWLEDGE. Students then discuss the profile of effective eco-citizenship they've created and reflect on their own potential to address the issue of water-related pollution in their own communities.
Lesson 2
The Hydrologic Cycle and Los Angeles Watersheds
This lesson introduces students to watersheds and the basic hydrologic cycle. Students will learn about their local watershed and describe the components of the water cycle and the water balance equation. Then they will gain insight into the Los Angeles climate and how it affects water sources, especially in light of the ongoing drought. The lesson concludes with an interactive activity where students construct a watershed model to illustrate its functions.
Lesson3
Exploring Urban Waterway Problems
Analyzing Causes & Effects
This lesson introduces students to explore the causes and effects of polluted urban runoff. Students will learn about urban hydrology and compare it with the natural environment to look at the different effects of these two on the water balance equation. Students will then be divided into groups and given handouts where they will have to identify the possible sources and effects of polluted urban runoff. This activity will help them get started on their CAP assignment to narrow down their topic and see how problems relate to one another before moving into policy implications.
Lesson 4
Introduction to Water Public Policy
This lesson helps students understand what public policy is and how policy impacts water-related issues in their community. First, students read and discuss a short reading defining policy. Then they discuss policy and its connection to addressing problems and issues. Finally, students work in small groups to examine brief case studies and to evaluate the effectiveness of actual policies designed to address real-world environmental problems.
Lesson 5 Day One
Pollutants and Pollution Indicators
This is the first day of a two-part lesson that introduces students to some of the most common water pollutants and their sources. Students will also learn about pollutant indicators and why scientists rely on these indicators instead of measuring pollution directly. Students will be divided into groups and complete a brief reading about a different pollutant or indicator. They will then record their findings on chart paper and present them to the other groups on the second day.
Lesson 5 Day Two
Pollutants and Pollution Indicators
This is the second day of a two-part lesson. In the previous lesson students worked in groups to examine different pollutants and indicators. In this lesson, students share their findings about the sources of pollutants, their impact, and the use of indicators as indirect measures of water pollution Students will reconvene in their original groups and complete a gallery-walk activity to present their findings to the other groups. Finally, students discuss issues of water pollution in their own community and possible ways of measuring the severity and addressing the impact.
Lesson 6
California Drought and Conservation
This lesson discusses the drought and how climate change has played a role in California's decreasing water supply, which also results in increased pollutant concentrations. Students will investigate the cause of the drought using climate data to understand the various factors at play. This will lead into a discussion about California's efforts to alleviate the drought, water conservation, and methods to increase water supply.
Lesson 7
GRADING Environmental Public Policy
In this lesson, students develop a deeper understanding of environmental public policy and policy analysis. First, students read about and discuss enforcement of an urban water policy that results in the removal of homeless encampments along the L.A. River. Next, students work in groups and apply the GRADE policy evaluation tool to determine whether the existing policy is effective. Finally, students review and select a specific policy option to address the problem.
Lesson 8
Industrial Stormwater Pollution
A Moot Court Experience
In this lesson, students examine the intersection between water policy, legal action, and industrial pollution. First, students learn about the Clean Water Act as it relates to industrial stormwater. Students then participate in a moot court proceeding based on a case study that includes multiple perspectives regarding the impact of a recycling facility's activities has on a local waterway. Finally, students discuss the nuances of tackling industrial water pollution concerns across Los Angeles.
For educators interested in obtaining the curriculum, please email moana@ioes.ucla.edu.
Partners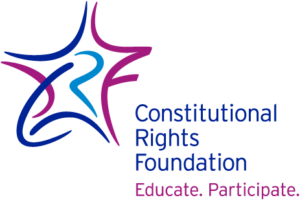 EPA
This web site was developed under Assistant Agreement No. UW – 99T13101 awarded by the U.S. Environmental Protection Agency. It has not been formally reviewed by EPA. The views expressed are solely those of the IoES and EPA does not endorse any products or commercial services mentioned.