The California Climate Expedition was a unique bicycle journey led by Center for Climate Science director Alex Hall and our partners at OnePulse.
In June 2019, when we embarked on the Expedition, we knew we would cover a lot of miles — 550 from Oakland to Los Angeles. We knew the hills would be tough but the scenery completely rewarding. And we knew that we would help our riders learn a lot along the way about how climate change is affecting California and what our innovative researchers, planners, and community and business leaders are doing about it. 
But we didn't know the experience would change us.
Our expedition team was a diverse crew of curious explorers: We were researchers and educators; undergraduate students in science, social science, and the humanities; recent graduates embarking on professional life; and professionals on the cusp of big career changes. We even had a high school student who had already written his own book on climate change. Many of us were novice riders, and over our two weeks together we bonded as a team, helping each other through the physical and technical challenges of a long cycling journey.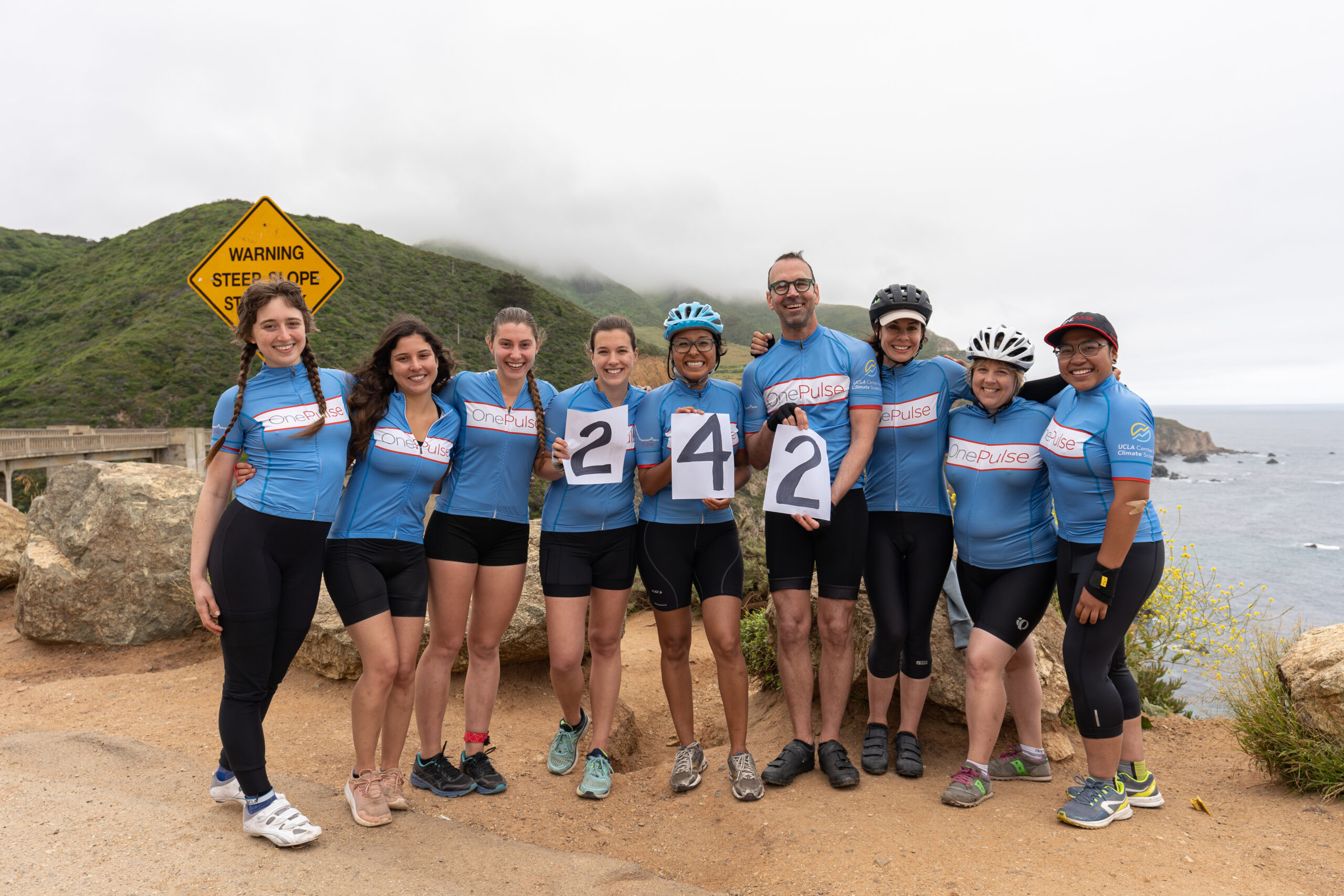 We connected on a personal and intellectual level, too, as we met with and learned from experts in climate science, resource management, policy, economics, and other dimensions of sustainability — and as we shared our personal experiences with the issues we were confronting.
For those of us who work at the Center, the Expedition renewed our faith in people — their insight, ingenuity, and bravery — as the solution to our climate crisis. And it reaffirmed our commitment to doing work that's not only scientifically cutting-edge but also deeply relevant to the specific questions that our communities are facing.
For our riders, the Expedition was more than an immersive learning experience — it was a chance to build community with other people who care deeply about our climate future. And it was a way to pitch in and make a difference. Together, our riders and donors raised more than $35,000 in funds that we at the Center are using to improve the sustainability of water resources management in the greater Los Angeles area given climate change.
We are so deeply grateful to OnePulse, to our riders, to the experts who gave us our time, and to the donors who supported us along the way.
We'll share a few pictures below. For more details about the Expedition's route and our learning experiences, check out our Instagram archive.
Photos by Eric McQuesten