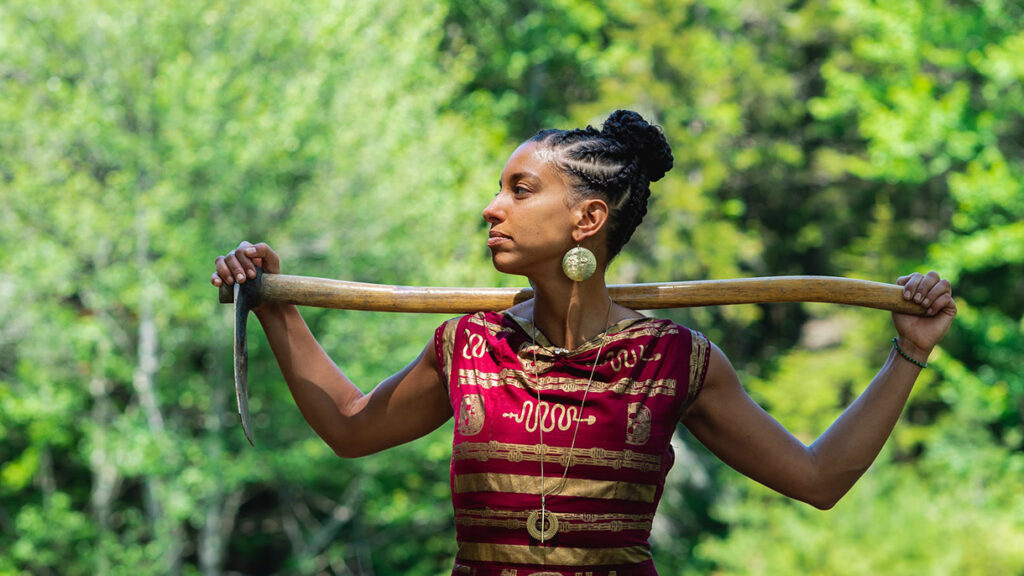 Story
Announcing the Candidates for the 2020 Pritzker Emerging Environmental Genius Award
climate, conservation, energy, environmental cultures, food systems, humanities, los angeles, narrative, oceans, politics and policy, social justice, technology, tropics, urban issues, water
Whether it's a company turning discarded temple flowers in India into plastic and leather replacements, recent climate justice strikes across the U.S. organized by 18-year-olds or a farm in New York dedicated to "decomposing" racism in the food system, it is clear how creative and passionate younger generations are shaping up to be.
Candidates for the 4th annual Pritzker Award are artists, leaders and inventors under the age of 40 fighting for a more sustainable future. They include a college dropout who invented a solar-charging robot, the daughter of two first responders who created a real-time disaster response platform to replace antiquated technology, and an East African leader committed to empowering women from her community.
Taken together, these 21 young environmental leaders represent the multifaceted approaches necessary to solve the complicated environmental issues facing our planet.
Candidates are nominated by environmental leaders who have already made significant contributions. After careful review, a faculty committee will choose three finalists. Finalists will be presented to a panel of judges including Kara Hurst, Head of Worldwide Sustainability at Amazon; Anousheh Ansari, CEO of the XPRIZE Foundation; Los Angeles City Council member-elect Kevin De Léon; and Lori Garver, CEO of the Earthrise Alliance.
The judges will select a winner who will be announced at a mid-December ceremony. The winner receives $100,000, and finalists take home $5,000, made possible by a generous gift from the Anthony and Jeanne Pritzker Family Foundation.
Environmental awards are usually granted to those further along in their careers. The Pritzker Award is a way for younger leaders to gain recognition early on. It also builds a network, connecting environmental leaders from different fields with one another and providing younger candidates with mentorship from experienced leaders.
Last year's winner, Hindou Oumarou Ibrahim, adapts indigenous knowledge to mitigate the effects of climate change in Chad and advocates for Indigenous rights globally. Miranda Wang, the 2018 winner, found a way to break the polymer chains in unrecyclable plastics, diverting thousands of tons of plastic waste away from landfills and oceans.
As we contend with a global pandemic, social upheaval and economic uncertainty, we need collaboration and forward-thinking more than ever. Follow along as we feature the candidates on our social media pages and website over the next few months.