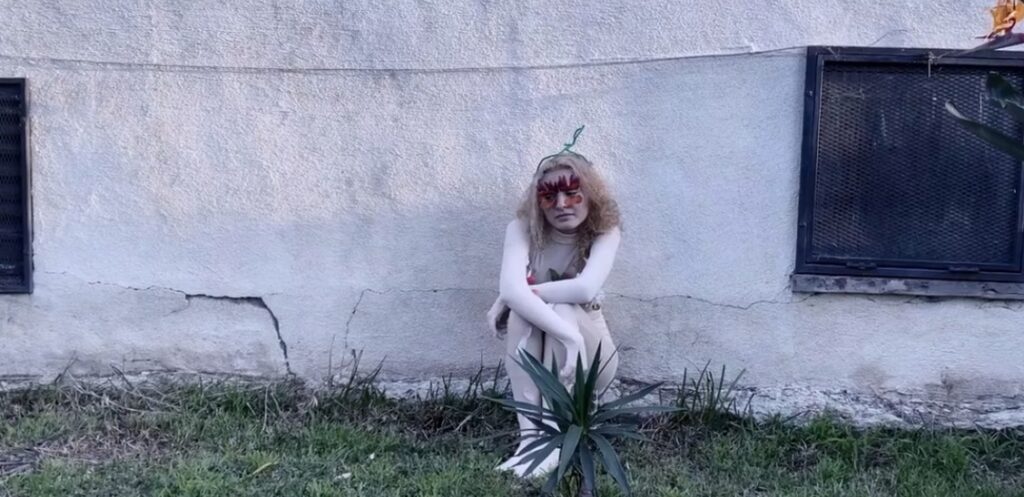 Story
High school students showcase environmental short films in virtual contest
High school students across Southern California and Louisiana submitted 61 short films tackling environmental issues for the 4th annual GreenShorts film competition. Winners were announced on June 11th during a virtual ceremony on YouTube Live.
Dave Farina of "Professor Dave Explains," a YouTube channel that aims to increase science literacy and has a following of 812k subscribers, moderated the ceremony.
"You persisted through the transition to online learning and the civil unrest we are experiencing in our country right now." Farina said in his opening remarks. "You have all become aware that it's your future and no one can tell your stories but you."
Students submitted films to six categories: Watertopia, You Are What You Eat, No Justice No Green, Climate Heroes, Wild CA, and Out of the Box. The first-place award winter for each category takes home $750, second place $500, and third place $250.
The GreenShorts contest is part of GreenSparks, a program run by the UCLA Institute of the Environment and Sustainability that aims to increase science literacy in high school students through creative projects and mentorship. Venezia Ramirez, an environmental science student at UCLA, said being a GreenShorts mentor gave her a chance to address the environmental injustice she saw growing up in South LA.
"I thought it was normal to not have access to locally grown produce or green spaces. When I got to UCLA I learned that it's lower income communities and communities of color that are disproportionately affected by environmental issues," Ramirez said. "I want my mentees to see that someone from their community can go to UCLA."
Ramirez quickly became close with contestants Emelin Vivar and Kayla Bonilla, advising them on college and internships in addition to helping them with their film, which was a finalist in the "Climate Heroes" category. Vivar and Bonilla had to get creative with limited funds after the coronavirus pandemic shut down their school.
In past years the contest has been limited to Southern California, but this year a new partnership with Louisiana State University (LSU) resulted in a few films that stood out because they dealt with a vastly different set of environmental issues, including conservation of a staple ingredient in southern diets: brown shrimp. Linda Bui, the director of GreenShorts Louisiana and professor of Environmental Science at LSU, said she is enthusiastic about the partnership because it gives high school students a unique opportunity to learn how to convey environmental issues. 
"They have a lot to communicate, and they're good at it," Bui said. "This is a perfect outlet for people to have a voice for things that concern them in the environment."
The films were judged by a distinguished panel of experts, including Jesse Sisgold, president of Skydance Media, and media executive Janice Min. The expansion to LSU and Louisiana was funded and supported by Skyscrape Foundation and Mark Cappellano.
In addition to LSU, GreenShorts also partners with the NewRoads school and the MyHero Project to host workshops for the students to learn about media production and brainstorm with professionals. Despite the challenges imposed by the stay-at-home order, students this year showed incredible growth between the workshop in February and their final submissions, said Wendy Milette, Director of Media for the MyHero project.
"It was inspiring seeing young people taking their time and energy to focus on important issues like climate change and environmental justice," Milette said. "Each student filmmaker did a really good job providing facts and data in an interesting way that was both entertaining and educational. The films I ended up choosing as winners were ones where the filmmakers showed a promise to be able to use this medium to tell a clear story."
Even though their film didn't get first place, Vivar said she isn't discouraged.
"It really wasn't about just winning, it was about showing people your visions," Vivar said. "Film is a way to bring attention to certain things that should be talked about but aren't talked about, especially in my community."
The winning films are listed below. You can view them by clicking on the titles or on the IoES website.  You may view the virtual ceremony on YouTube here.
---
Winners:
Watertopia: imaginative solutions for clean air and sustainable water
An Alternate Universe, by Shazabe Siddique and Danielle Dang (Environmental Charter High School)
Floating Towards Extinction, by Brian Keller (Environmental Charter High School)
Renewable Man and Recycling Boy, by Eddie Carias, Hyu Ishisaka, James Lipsett, and Sebastian Tamayo (Environmental Charter High School)
You are what you eat: elements of the food ecosystem
Choices, by Sara Ishisaka from Environmental Charter High School
How Does It Taste? By Cooper Holt (Claremont High School)
Tracking Down Every Drop by Joshua Chou (Diamond Bar High School)
No Justice, No Green: Intersection of environmentalism and social justice issues
No More Hunger, No More Waste, Angela Kim (Portola High School)
Fighting for Environmental Justice: The Health Crisis at the US-Mexico Border, by Ilan Jinich   (Francis Parker School)
We're Human by Kathleen Nguyen (Westminster High School)
Climate heroes: people or communities making a positive impact
Pasta La Vista, Plastic Waste! by Ben Caloza (Providence High School)
Non Supponunt, by Kayla Bonilla and Emelin Vivar (TEACH Tech Charter High School)
Cleveland Climate Strike, by Ella Warner (Cleveland Humanities High School)
Wild CA: animals, plants or natural systems found in neighborhoods or nearby parks
Seeds of Hope, by Sophia Torres Pomares, Daniel Torres Pomares, and Alex Yeghikian (Verdugo Hills High School)
Green Spaces for Happy Faces, by Kathleen Nguyen (Westminster High School)
No Ceiling, by Joseph Dong, Jesse Dong, James Wong, and Bing Wi (Troy High School)
Out of the Box: creative approaches
The Walk, by Riley Swift  (Claremont High School)
Climate Change, by Toni Ensley (Environmental Charter High School)
Student Change Climate Change, by Truman Chester, Harry Humphreys, Lauren Sorenson (Providence High School)
LSU Submissions:
Winner: Brown Shrimp, by Milan Nguyen, Haley Marcotte (St. Joseph's Academy),
Winner: Water vs. Plastic, by Academy of the Sacred Heart
---
Judges:
Mark Cappellano, Director, Skyscrape Foundation
Wendy Milette: Director, Media Arts Education at The MY HERO Project
Janice Min, Media Executive
Ted Richane, Director, Engagement & Impact at Vulcan Productions
Jesse Sisgold, President and COO, Skydance Media
Whitney Weibel, Expert in Environmental Education and Communication
---
Image: Kayla Bonilla, a high school senior at TEACH Tech Charter High School in South Los Angeles, acts in her short film "Non-Supponunt", a finalist in the "Climate Heroes" category.