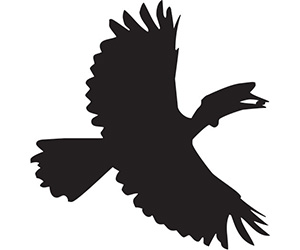 Center for Tropical Research
NEWSROOM
Headline
9.19.2017
---
Headline
9.11.2017
Apply now to be a GloCal Health Fellow at CBI
Fellowship applications are now open for advanced PhD and professional students and post-docs to spend a year conducting research related to health (defined broadly) at CBI's campus in Cameroon through Fogarty International's GloCal program.  The application is due November 1.  We're happy to help prospective applicants who are interested in working at CBI develop research...
---
---
Headline
9.5.2017
---
---
Headline
8.25.2017
Kevin Njabo is on a roll
A few months ago, the professor was named UCLA Institute of Environment and Sustainability's 2017 Pritzker Fellow. Now he's preparing to take stage in front of a worldwide audience. TEDGlobal announced he will be an official speaker at its annual conference. The talks take place Aug. 27-30 in Arusha, Tanzania, where Njabo joins a lineup...
---
Newsletter
7.27.2017
---
Headline
6.20.2017
Full Editions of Central African Forests Forever Now Available
Thomas Smith and Kevin Njabo have contributed content and chapters on Megabiodiversity and the Congo Basin Institute in the new textbook, Central African Forests Forever, edited by Meindert Brouwer. Previously available online, full editions in both English and French are now available in hard copy. 
---
Headline
5.16.2017
Kevin Njabo elected as the Vice President of the Society for Conservation Biology (SCB)
Kevin Njabo was elected to the position of Vice President of the Society for Conservation Biology (SCB).  This is a global community of conservation professionals devoted to scientific study of the maintenance, loss, and restoration of biological diversity. The society has over 10,000 members worldwide, including students and those in related non-academic sectors.
---
Awards
5.2.2017
Pritzker Fellow Kevin Njabo knows how to make the impossible happen
Kevin Njabo, director of Africa Programs for both the Center for Tropical Research (CTR) and Congo Basin Institute, has been awarded the 2017 IoES Pritzker Environment and Sustainability Education Fellowship. The annual fellowship is made possible through an endowment from the Anthony and Jeanne Pritzker Family Foundation and recognizes instructors for their contributions to academic programs.
---
Headline
1.11.2017
---
Headline
12.8.2016
Spotting conservation clues on the wing
A hunch that feathers contain good DNA samples is helping conservation efforts for America's declining songbird populations. It's also connecting bird enthusiasts and researchers across the continent.