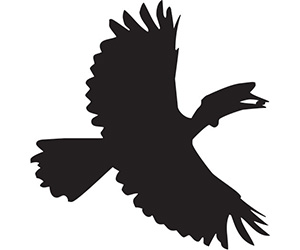 Center for Tropical Research
NEWSROOM
Headline
11.22.2017
---
Headline
11.7.2017
OTS Field Ecology Course in Costa Rica
Course dates: December 28, 2017 – January 23, 2018 Application deadline: APPLY NOW: rolling admission until filled Field Ecology: Skills for Science and Beyond is an intensive, four-week course that will challenge you in every way. At its heart lie the highly regarded OTS "field-inspired research problems", which engage students in the fast-paced formulation of...
---
Headline
11.7.2017
Visiting Bouamir: a photo essay
She's spent a lifetime traveling and trekking, and the decades of backpacking, rock-climbing and the slow march of time have taken their toll. She's had two hip replacements, and then there's the battered knee (an accident in China) and the wonky ankle (fractured in Alaska). But it was a more mundane injury that kept Nicolson...
---
Headline
11.1.2017
---
Headline
9.19.2017
---
Headline
9.11.2017
Apply now to be a GloCal Health Fellow at CBI
Fellowship applications are now open for advanced PhD and professional students and post-docs to spend a year conducting research related to health (defined broadly) at CBI's campus in Cameroon through Fogarty International's GloCal program.  The application is due November 1.  We're happy to help prospective applicants who are interested in working at CBI develop research...
---
---
Headline
9.5.2017
---
---
Headline
8.25.2017
Kevin Njabo is on a roll
A few months ago, the professor was named UCLA Institute of Environment and Sustainability's 2017 Pritzker Fellow. Now he's preparing to take stage in front of a worldwide audience. TEDGlobal announced he will be an official speaker at its annual conference. The talks take place Aug. 27-30 in Arusha, Tanzania, where Njabo joins a lineup...
---
Newsletter
7.27.2017
---
Headline
6.20.2017
Full Editions of Central African Forests Forever Now Available
Thomas Smith and Kevin Njabo have contributed content and chapters on Megabiodiversity and the Congo Basin Institute in the new textbook, Central African Forests Forever, edited by Meindert Brouwer. Previously available online, full editions in both English and French are now available in hard copy.