Center for Diverse Leadership in Science
NEWSROOM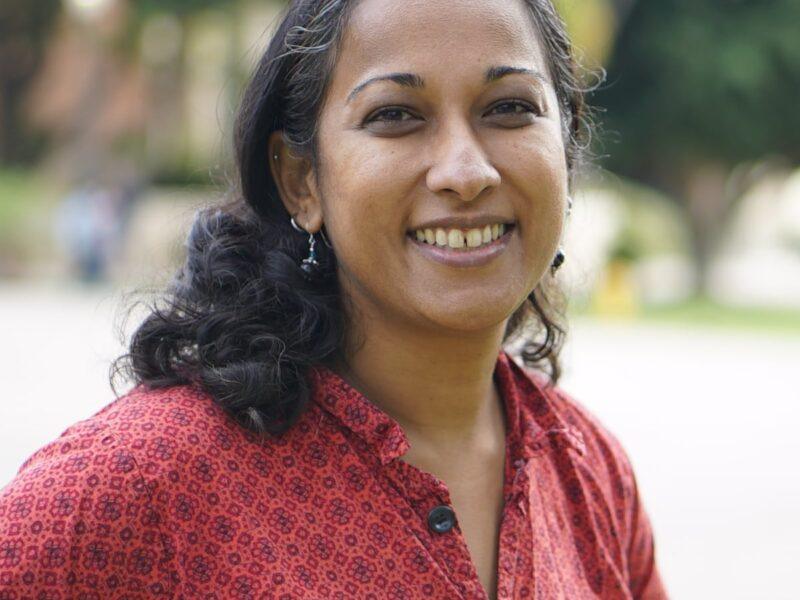 ---
UCLA student and CDLS fellow recognized as 2019 William Sharpe Fellow
Leonard Washington, a Center for Diverse Leadership Fellow and undergraduate business student at UCLA, has been recognized as a 2019 William Share Fellow for Consulting. As a Sharpe Fellow, Lenny represents the top 2% of business students at UCLA. The William Sharpe Fellows Program was created in 2008 to support the career and professional development...
---
15 Early-Career Fellows Recognized For Their Leadership by CDLS
On November 20, 2019, the Center for Diverse Leadership in Science held a Fall Luncheon for recipients of Leadership Awards for the 2018 – 2019 year. At this celebration, the Center recognized a total of 15 early-career fellows. Early-career fellows received leadership awards for contributions to one or more categories: Community Engagement Programs, Dedication to...
---
Gefen Skolnick in The Pride LA
Gefen Skolnick spoke to The Pride LA about her experiences at UCLA and beyond. "I also work with the UCLA Center for Diverse Leadership in Science in order to work on similar initiatives, and am doing independent research under the UCLA Institute of the Environment and Sustainability in order to create tech that is low...
---
---
American Elements Funds UCLA Center For Diverse Leadership In Science
PR Newswire reported that American Elements, a manufacturer and supplier of engineered and advanced material products with distribution and manufacturing in Europe, Asia, South America and China, has provided funding for the UCLA IoES Center for Diverse Leadership in Science in support of the growing global focus on green technologies.
---
Aradhna Tripati named Geological Society of America fellow
Professor Aradhna Tripati was named a Geological Society of America (GSA) fellow at the organization's spring meeting in April. Founded in 1888, GSA serves geoscientists in academia, government and industry. Fellowships are granted "in recognition of their distinguished contributions to the geosciences" including publications, research, teaching and "contributing to public awareness of geology." Tripati will be...
---
Student group raises awareness for environmental racism with forum
IoES Center for Diverse Leadership in Science director, Aradhna Tripati spoke at the Environmentalists of Color Collective at UCLA's Climate Justice Forum on May 8, 2018. The Daily Bruin highlighted Professor Tripati's belief that student activism and scientists of color are important in contributing to the environmental science field and that universities should promote diversity in these programs.
---
---
Green Science's White People Problem
Professor Aradhna Tripati shared her experience with systemic racism and how she addresses lack of diversity in environmental science through the Center for Diverse Leadership in Science and postdoctoral scholar Jesse Bloom Bateman expressed his thoughts on diversity in research as a person of color in geology to Grist.
---
---
#infiniteLA: UCLA Climate Scientist Aradhna Tripati
"I try to connect the research and education that I do on the environment, climate change and earth science to social justice and to the quest to create a much more inclusive and equitable world." IoES Faculty Member/ Center for Diverse Leadership in Science Director Aradhna Tripati is featured in The Broad's #InfiniteLA video series.