OTHER EVENTS
6.8.2019
California Climate Expedition
The UCLA IoES Center for Climate Science is pleased to announce we're partnering with OnePulse to bring you the California Climate Expedition: a first-of-its-kind cycling tour and educational experience. Learn more about the event via the video and FAQ below, and contact OnePulse for more information or to sign up. What is it? The California...
---
6.6.2019
Charting California's Course on the Environment from Brown to Newsom and Beyond
Over the period spanning Governor Brown's four terms in office, California cemented its identity as a pioneer of forward-thinking environmental law. California's stance on climate and energy policy has marked the state as a national, and even global, force. At home, however, California continues to face entrenched environmental issues: the use and movement of water,...
---
6.4.2019
The Future of Supply Chain Sustainability: A New Standard of Operation
Incorporating supply chain considerations is no longer a differentiator in the field of corporate sustainability, but rather a standard practice for major companies. During the discussion, three speakers will address topics such as procurement strategies, supplier evaluations, and the future of supply chain practices. Three student teams will share their research findings on related topics...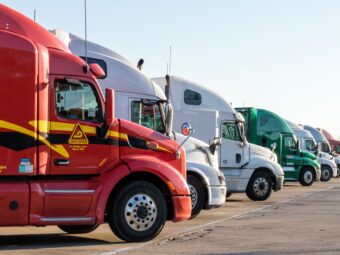 ---
5.24.2019
2019 GreenShorts Award Ceremony
With GreenShorts, high school students get a chance to sit in the director's chair and win cash prizes. The contest invites two-minute-or-less films to showcase ideas, commentary and vision for cities and the world. This year, students submitted one short film in five categories: Climate Heroes, Watertopia, No Justice No Green, You Are What You...
---
5.22.2019
---
5.17.2019
Lunch & Learn
How UCLA's Sustainable LA Project envisions increased local water supply in Los Angeles County. How the Southern California Water Replenishment District, serving over 4 million people in Los Angeles, has become independent of imported water and provided improved access, affordability, and quality of water for disadvantaged communities. UCLA's own Mark Gold, Associate Vice Chancellor for...