OTHER EVENTS
6.8.2019
California Climate Expedition
The UCLA IoES Center for Climate Science is pleased to announce we're partnering with OnePulse to bring you the California Climate Expedition: a first-of-its-kind cycling tour and educational experience. Learn more about the event via the video and FAQ below, and contact OnePulse for more information or to sign up. What is it? The California Climate...
---
3.23.2019
2019 Conservation Genomics Workshop
This annual workshop provides a comfortable, informal training environment for a small group of 20 motivated graduate students to explore how conservation problems can best be addressed with genomic-level data. Our goal is to provide hands-on experience in the efficient collection, troubleshooting, and analysis of large, genome-level data sets for conservation-relevant problems. We focus specifically...
---
2.25.2019
Winter Quarter Water Research Workshop
Join us on February 25th for the Winter Quarter Water Research Workshop.  You can sign up for a 10 minute slot to present your work or just come, meet other students interested in water topics and enjoy the presentations.  Presenters can take advantage a casual environment to workshop their presentation and gain feedback from an...
---
2.21.2019
IoES Hollywood for Science Gala
As the world grapples with escalating challenges such as climate change, pollution and deforestation, UCLA is taking decisive action. Global leaders in philanthropy, entertainment and business will again come together to support that action at the 2019 Hollywood for Science Gala, which supports UCLA's Institute of the Environment & Sustainability (IoES).  HONORING Barbra Streisand * Gisele Bündchen HOSTED BY Milutin Gatsby Global Fundraising...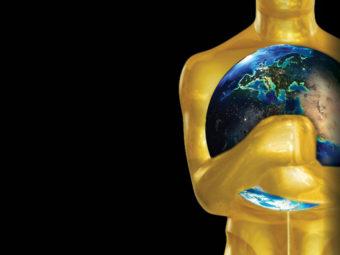 ---
2.13.2019
From Tigers to Trees – CTR Seminar with Matthew Scott Luskin
Abstract: Species interactions structure ecosystems and regulate populations, such as herbivores being limited by predation and competition for food. A notable example is the wolves' importance in maintaining Yellowstone's food webs. I will first present research on why apex predators are less important to structuring tropical rainforest food webs in Asia. Then, I will describe how high rates of hunting...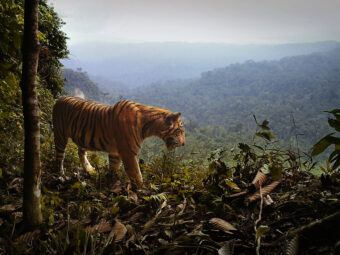 ---
2.7.2019
China's Belt and Road Initiative: Global Opportunity or Climate Disaster?
In 2013, President Xi Jinping launched the Belt and Road Initiative, an ambitious infrastructure project to create extensive transportation and energy links among China's neighbors in Asia and eventually to Europe and South America. To date, more than 70 countries have formally signed on. The plan promises rapid industrial development in partner countries, but also...