OTHER EVENTS
1.17.2019
Street Plants: Wild Flora of Los Angeles
Cities may seem to be solely the work of humans—right down to the urban landscape of street trees, ornamental plantings, and manicured lawns that were put in place by human hands. But wild plants spread through the landscape without any human help, forming a ubiquitous botanical backdrop that exists at the fringes of most concepts...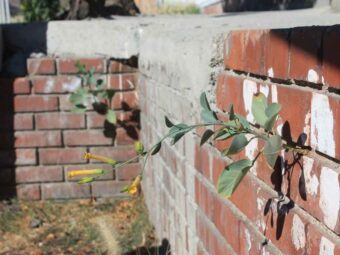 ---
11.14.2018
RISING SEAS: JELLYFISH JERKY
Join artist Marina Zurkow and chefs Hank and Bean for a climate change conversation over Jellyfish Jerky and an environmental risk Mitigating Tea at their Rising Seas Hawker Stall. On your way to and from classes, meetings and daily life, we invite you to take a snack break that brings the scale and data of...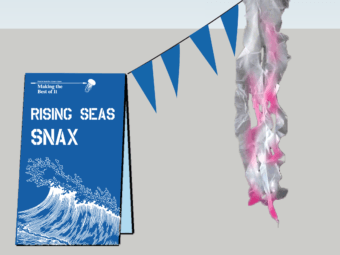 ---
11.14.2018
The 2018 Pritzker Emerging Environmental Genius Award Ceremony
 The Pritzker Award aims to recognize an environmental leader, under the age of 40, who is on the verge of making lasting change in the field of environmental sustainability. The winner will be chosen by a panel of judges that includes news commentator and author Van Jones, philanthropists Wendy Schmidt and Nicolas Berggruen, and Kathryn...
---
11.1.2018
Life on the Move | Los Angeles, A Migration Haven
Life on the Move Lecture Series All plants and animals, including humans, move during their lifetimes, but some take truly harrowing or magnificent journeys to new lands and habitats. This Fall, the La Brea Tar Pits and Museum will join the UCLA Institute of the Environment and Sustainability to produce a three-night conversation between the people of...
---
10.30.2018
Technologies for a Sustainable Future
Technologies for a Sustainable Future is hosted by UCLA Technology Development Group (TDG) and provides a unique opportunity for UCLA inventors, investors, and industry executives to establish new relationships for furthering innovation. The program will be followed by a wine and cheese networking reception. Program 3:00 – Registration/check in 3:30 – Welcome – Emily Loughran...
---
10.20.2018
A Room Where it Happens | LA: H20 from Mountains to Sea
Please join us for a Cross-Sector Conversation about Water Issues, Technological Actions & Civic Resources, Including an Environmental Education Expo Inspired by CA's $9 billion Water Bond & LA's Storm Water Tax initiatives on the November Ballot Our experts panelists are leaders in the Civic Water Sector including: Angela Barraco, CEO, River LA; Ann Carpenter, Co-Founder/CEO, Braid...