OTHER EVENTS
5.10.2019
Blue Prosperity Symposium
The first year of research for the Blue Prosperity program at UCLA concludes with a series of presentations by student researchers from the Anderson School of Management, the Luskin School of Public Policy, and the Institute of the Environment and Sustainability (IoES). Presentations will focus on topics relating to sustainable development in Pacific Islands, addressing:...
---
5.4.2019
Bird LA Day at UCLA: a sensory exploration of birds of the world
As you wander through sections of the Garden representing Hawaii, Australia, South Africa, SoCal, and more, you can listen to the songs and calls of each area's characteristic birds using our phone-based audio tour. The Garden will also host a presentation about some of UCLA's groundbreaking bird research, including the Bird Genoscape Project and the Center for Tropical Research....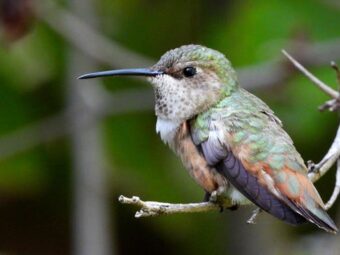 ---
5.2.2019
---
3.23.2019
2019 Conservation Genomics Workshop
This annual workshop provides a comfortable, informal training environment for a small group of 20 motivated graduate students to explore how conservation problems can best be addressed with genomic-level data. Our goal is to provide hands-on experience in the efficient collection, troubleshooting, and analysis of large, genome-level data sets for conservation-relevant problems. We focus specifically...
---
2.25.2019
Winter Quarter Water Research Workshop
Join us on February 25th for the Winter Quarter Water Research Workshop.  You can sign up for a 10 minute slot to present your work or just come, meet other students interested in water topics and enjoy the presentations.  Presenters can take advantage a casual environment to workshop their presentation and gain feedback from an...
---
2.21.2019
IoES Hollywood for Science Gala
As the world grapples with escalating challenges such as climate change, pollution and deforestation, UCLA is taking decisive action. Global leaders in philanthropy, entertainment and business will again come together to support that action at the 2019 Hollywood for Science Gala, which supports UCLA's Institute of the Environment & Sustainability (IoES).  HONORING Barbra Streisand * Gisele Bündchen HOSTED BY Milutin Gatsby Global Fundraising...