OTHER EVENTS
6.27.2018
99% Preservation and 1% Densification
The plan accommodates the city's anticipated population increase—1.5 million people by 2050—by densifying less than one percent of its land. Comparing Wilshire Boulevard to major streets in other global metropolises, including Barcelona's Avenida Diagonal and New York's Broadway, they model real-world responses to growth and transformation that offer more sustainable strategies for Los Angeles. Moderated...
---
6.14.2018
Yasuni Man Film Screening
Following the movie screening, CTR Director, Thomas Smith will be joining the panel discussion with movement leaders on the impacts of oil drilling on rainforest biodiversity and indigenous peoples, as well as its connection to fossil fuel-polluted communities and climate chaos in California and beyond. Panelists Leila Salazar-López, Executive Director of Amazon Watch  Ryan Patrick...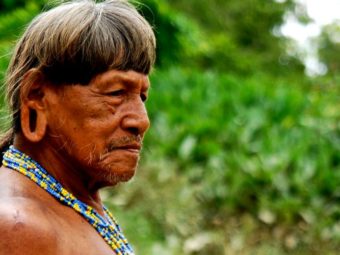 ---
5.30.2018
Diversity Matters Roundtables
Brought to you by the UCLA Center for Diverse Leadership in Science – the first university-based center dedicated to diversity in green science  – Diversity Matters Roundtables is a forum for all voices to join the table, discuss why diversity matters, and share how we all can accelerate an inclusive green movement. "Why representation matters on a global scale"...
---
5.29.2018
Diversi-Tea: Experiences of LGBTQ+ in STEM
The Center for Diverse Leadership in Science invites you to a Diversi-Tea on Tuesday, May 29 5:00-6:30PM. This week's discussion will revolve around the experiences of LGBTQ+-identifying (Lesbian, Gay, Bisexual, Transgender, Queer/Questioning, and more) students, postdocs, and faculty in STEM. Two research papers are attached for your convenience (here and here); however, reading them is not required for participation....
---
5.22.2018
Introducing Los Angeles Region Imagery Acquisition Consortium (LARIAC) Program at UCLA
Recently UCLA became a member of the Los Angeles Region Imagery Acquisition Consortium (LARIAC) Program, which provides access to high-resolution aerial imagery of LA County. Access to LARIAC imagery is an invaluable resource to those conducting research at UCLA, particularly research on Los Angeles County. On May 22, 2018, the LA County Geographic Information Office will...
---
5.17.2018
Luskin Innovators Speaker Series: Parks and Technology
Join the UCLA Luskin Center for Innovation in welcoming Anastasia Loukaitou-Sideris to discuss her research and new report, SMART Parks: A Toolkit. The evening event will include a reception with hors d'oeuvres and refreshments, presentation, panel discussion, audience Q&A, and book signing. Featured speaker: Anastasia Loukaitou-Sideris, UCLA Panelists include: Tamika Butler, Los Angeles Neighborhood Land...