The Green Bundle: Pairing the Market with the Planet
The Green Bundle
To get people to buy green, businesses must show them more than environmental benefits — they want a little something for themselves, too
Book review
UCLA Anderson School of Management offers a rundown and some of the challenges businesses face implementing the strategy.
Read the review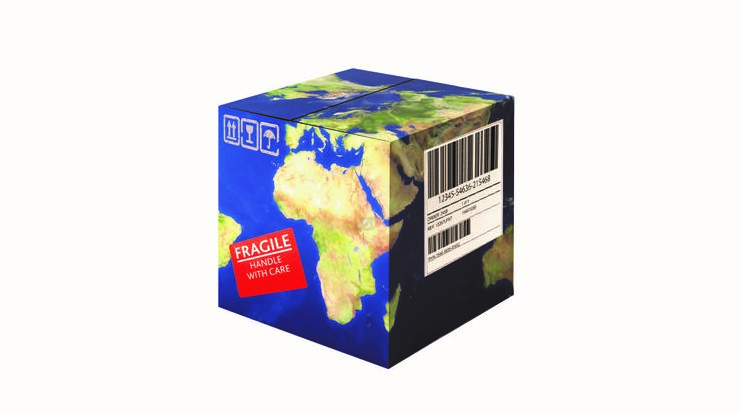 Buy the book on Amazon
The Green Bundle offers some of the best and most effective communication techniques for pushing consumers in the right direction.
Buy the book on Amazon
---
"From the cities and buildings in which we live, work, and play, to the food that we eat, sustainability has become vital in the business world. Delmas and Colgan offer clear, psychology-inspired methods to reach even reluctant consumers, appealing to the ways sustainable products and services will benefit them personally all while protecting the health of our planet."
—Andy Cohen, Co-CEO, Gensler
---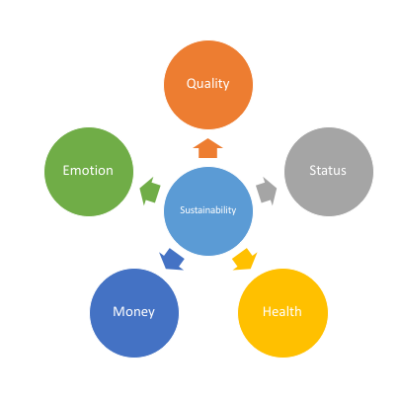 Latest News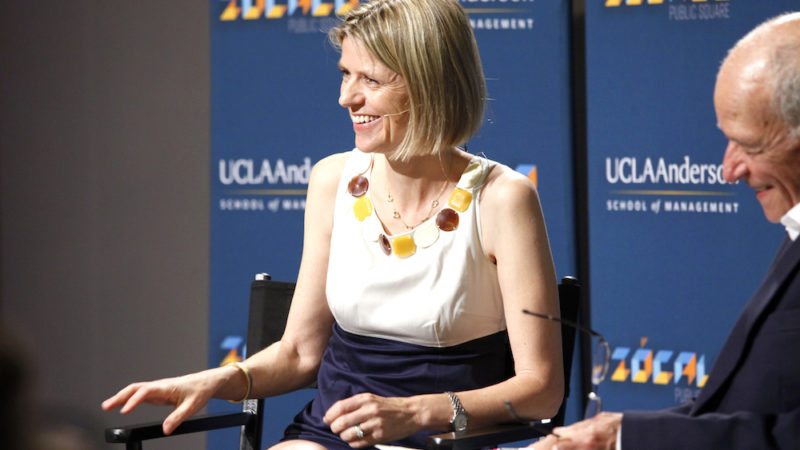 Helping the Environment is Nice. Helping Yourself is OK, Too.
Transforming "green into gold": UCLA economist Magali Delmas joined Zocalo Public Square to discuss how companies can better reach consumers with green products. In her new book, "The Green Bundle: Pairing the Market with the Planet," she points out that most people are convenient consumers — it's not enough for a product to be simply be good for the planet. The key? Bundling the environment with personal benefits.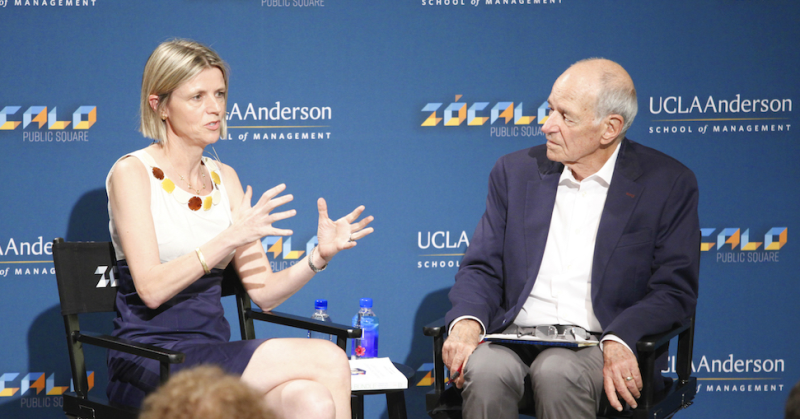 UCLA Anderson's Magali Delmas Sheds Light on the New Climate for Corporate Environmental Responsibility
UCLA Anderson takes a look into UCLA's Magali Delmas' career, her interest in encouraging industries to become more environmental, and her motivation behind writing her new book, "The Green Bundle." At a Zocalo Public Square event, she explains what needs to be done to create successful green products and it includes selling personal benefits and providing the information. With those things, consumer behavior can be changed for the better.
Latest on Social
Fascinating article in the Economist on research by Desmet and Wacziarg on the diffusion of cultural norms and attitudes in America. They find that over a very short period of time, there have been considerable changes in both atti…https://t.co/CJ89VSCFag https://t.co/i5htRyThqm

— Magali Delmas (@maggiedelmas) July 18, 2018