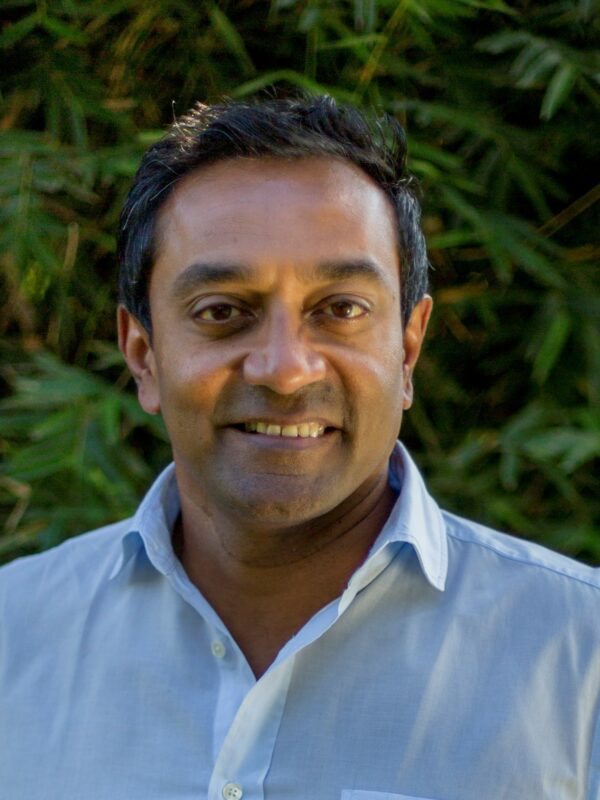 M. Sanjayan is a conservation scientist and chief executive officer of Conservation International,
an organization working primarily in the Global South to secure nature for humanity.
Sanjayan was named Chief Executive Officer in 2017. He has led two landmark capital
campaigns totaling $2.7 billion; the development of critical scientific tools, including the
irrecoverable carbon atlas; public-private coalition-building for massive forest restoration
efforts across the globe; and the launch of a pioneering blue carbon project in Colombia, as well
as the multilateral Blue Nature Alliance, which aims to protect 18 million sq. km of ocean over
five years. Previously, Sanjayan served as lead scientist for The Nature Conservancy.
Born in Sri Lanka and raised in West Africa, Sanjayan brings a unique perspective to his work,
which has attracted media coverage from The New York Times, The Washington Post, CNN, and
Outside Magazine. He has testified before the U.S. House of Representatives and appeared on
The Today Show, The Late Show with David Letterman, CBS This Morning, and Fareed Zakaria
GPS. He has also hosted more than a dozen award-winning documentaries from PBS, BBC,
National Geographic, Discovery, Showtime, and Vox Media. His latest series, Changing Planet,
debuted on PBS in 2022. This unprecedented reporting effort shines a light on how climate
change is affecting six of Earth's bellwether biomes — and how Indigenous and local
communities are meeting these challenges with inspiring ingenuity; a new episode will air every
Earth Day for the next seven years.
Sanjayan holds a master's degree from the University of Oregon and a Ph.D. in conservation
biology from the University of California, Santa Cruz. His peer-reviewed scientific work has
appeared in Science, Nature, and Conservation Biology. He has been a visiting researcher at
UCLA, distinguished professor of practice at Arizona State University, and a fellow at the Aspen
Institute. Sanjayan also serves as a Trustee for The Earthshot Prize and a Climate Advisor for the
Clinton Global Initiative.
Sanjayan lives in Washington, D.C. with his wife and daughter. He enjoys spending time fly
fishing in Montana, or birding, cycling and diving around the world.