The final group of candidates for the 2022 Pritzker Emerging Environmental Genius Award includes a government official, an environmental startup evaluator, an epidemiologist and a wildlife director. From improving adaptation to climate change to connecting individuals to nature, these leaders use their passion to advocate for change.
---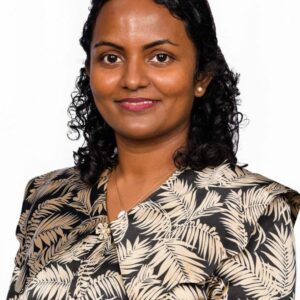 Aminath Shauna, Maldives' Minister of Environment, Climate Change and Technology
nominated by Kathryn Mengerink
Republic of Maldives is the lowest-lying country in the world and is thus disproportionately affected by climate change impacts such as sea level rise, storm surges and coastal flooding. As the Maldives' Minister of Environment, Climate Change and Technology, Aminath Shauna works to advance climate resiliency and calls on large carbon-emitting nations to reduce pollution.
Shauna leads Maldives' efforts to become a net-zero carbon emitter by 2030. She has also implemented initiatives to phase out single use plastics by 2023, protect at least 20% of marine resources and stop the open burning of garbage.
Earlier in her career, she served as policy secretary to His Excellency, President Ibrahim Mohamed Solih and as undersecretary at the policy office for President Moohasem Nasheed. In those roles, she managed the Climate Change Advisory Council and oversaw efforts to improve climate change-related legislation. She also led development of Maldives' renewable energy investment plan, helping it become a carbon-neutral country by 2020.
Shauna was recognized by the World Economic Forum as a Young Global Leader 2020 and has been a key leader in the Maldivian Democratic Party Youth Wing since 2008, advocating for human rights, democracy and fair elections. She holds a bachelor's degree in political science, environmental science and economics from Westminster College.
---
Kelly Trott, vice president of deployment and impact at Imagine H2O
nominated by Stephanie Wear
With climate change driving droughts, floods and water supply issues, 2022 is a year of rising urgency on global water issues, according to Economist Impact. Achieving the United Nations' goal of getting and ensuring safe water and sanitation for all will require an additional estimated investment of $1.7 trillion.
Kelly Trott makes sure such investments get bang for the buck. As vice president of deployment and impact at Imagine H20, she identifies promising entrepreneurs in water sustainability for funding and other support — bringing them together with governments, funders and non-governmental organizations to make the most of their innovations. She worked with over 100 startup companies, improving water supply for more than 1.2 billion people. One such project, with Drinkwell, helped establish a network of water purification stations that reach 300,000 customers in Bangladesh who live beyond pipe-based water supply. 
Trott serves as a fellow and steering committee member of the Ocean Sewage Alliance, which aims to reduce sewage and wastewater discharge into oceans. Prior to her role at Imagine H20, Trott worked for financial institutions including Merrill Lynch and Bank of America, as well as American Museum of Natural History and NatureVest. She holds a bachelor's degree from Vanderbilt University and a master's in business administration from Tuck School of Business at Dartmouth.
---
Neil Vora, pandemic prevention fellow, Conservation International
nominated by M. Sanjayan
Neil Vora studies the connection between the destruction of nature and the increasing threat of infectious disease. Spillover — the process by which a disease originates in an animal and jumps to humans — has caused every viral pandemic since the start of the 20th century, according to a study authored by Vora. He seeks to prevent future pandemics by preserving ecosystems to reduce spillover.
Vora is a pandemic prevention fellow at Conservation International. Previously, he worked for the United States Centers for Disease Control and Prevention (CDC), serving as an epidemic intelligence service officer and a commander in the U.S. Public Health Service (USPHS).
Earlier in his career, Vora traced the spread of infectious diseases. He investigated a novel virus related to the smallpox and monkeypox viruses in Georgia, participated in the responses to Ebola outbreaks in Liberia and Democratic Republic of Congo, and led New York City's COVID-19 contact tracing program.
Vora was named USPHS Physician Researcher of the Year in 2019. He has authored more than 60 publications in leading scientific journals. He is also an associate editor at CDC's Emerging Infectious Diseases journal and an adjunct professor of Internal Medicine and Infectious Diseases at Columbia University.
---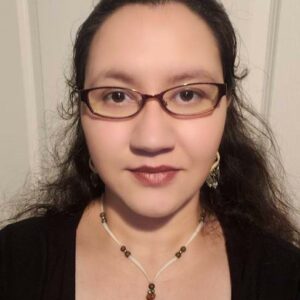 Tiana Williams-Claussen, director, Wildlife Department of the Yurok Tribe
nominated by Geneva E.B. Thompson
The territory of the Yurok Tribe, California's largest Native American tribe, stretches along the Pacific coast and Klamath River beside the Redwood national and state parks in northern California. The land is home to native plants and animals that are integral to Yurok culture and traditional lifestyle practices.
Williams-Claussen serves as director of the Wildlife Department of the Yurok Tribe, where she combines Western science with traditional ecological knowledge to inform conservation efforts. She leads a wildlife management program to protect species and helped reintroduce prey-go-neesh, the California condor, to Yurok ancestral land.
She believes that protecting wildlife through a tribe-led wildlife management program is crucial to preserving the environment and Yurok culture.
Williams-Claussen holds a bachelor's degree in biochemical sciences from Harvard University and is working toward a master's degree in natural resources from California Polytechnic State University, Humboldt.
---
Meet the candidates
Meet the 2022 Pritzker Environmental Genius Award Candidates #1-5
Meet the 2022 Pritzker Environmental Genius Award Candidates #6-10
Meet the 2022 Pritzker Environmental Genius Award Candidates #11-15
Meet the 2022 Pritzker Environmental Genius Award Candidates #16-19