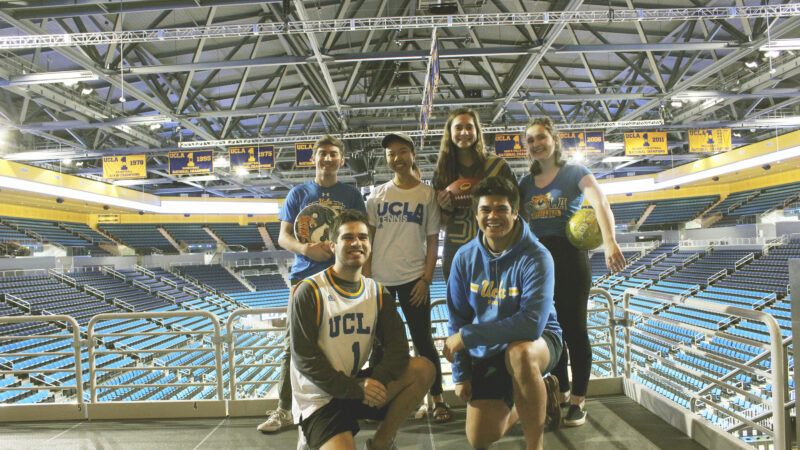 SAR Project
Enhancing UCLA Athletic Event Sustainability Through Development of Comprehensive Green Templates
Pictured above, left to right: Jonah Eisen, Jacob Gerigk (Team Leader), Amber Lam, Kate Minden, Zachary Alter (Team Leader), and Sarina Levin
SAR Green Games Team:
Enhancing UCLA Athletic Event Sustainability Through Development of Comprehensive Green Templates
Project Description:
The Green Games team aims to create green event guides for all of athletics. As an extension of UCLA's Zero Waste by 2020 goal, the Green Games team will outline step by step procedures and recommend specific policy that should be implemented to improve sustainability at athletic events. These guides to event planning will be sport-specific and target multifaceted sustainability goals.
Stakeholders: Kayla Shirley and Derek Doolittle, Athletics Associate Director of Operations
Team Leaders: Zach Alter and Jacob Gerigk
Team Members: Kate Minden, Sarina Levin, Amber Lam, and Jonah Eisen