Congo Basin Institute Facilities
NEWSROOM
---
---
---
Tom Smith on CBS This Morning News: UN Biodiversity report
UCLA's Tom Smith spoke with CBS about a new United Nations report that says nature is essential for our existence and a good quality of life, but point to a stark warning: humans are transforming the planet's natural habitat at an unprecedented rate. Jonathan Vigliotti reports.
---
---
Tom Smith in Ecology and Evolution: Remembering Africa's Congo Basin on Earth Day
Thomas B. Smith, is a professor in Department of Ecology and Evolutionary Biology and Institute of the Environment and Sustainability at the University of California at Los Angeles. He is Co- Director of the Congo Basin Institute and is Director of UCLA's Center for Tropical Research. In this article, Smith writes about the importance of...
---
---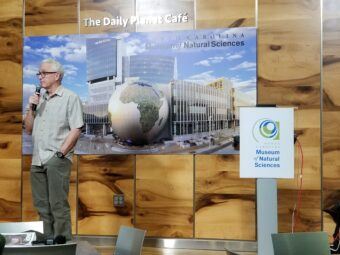 ---
Congo Basin Institute in Foreign Service Journal
UCLA operates multiple tropical research facilities in Central Africa through its Congo Basin Institute, a partnership with the International Institute of Tropical Agriculture.  In this Foreign Service Journal article, the founder of Taylor Guitars describes the partnership between Taylor Guitars and the Congo Basin Institute "to grow ebony seedlings, and developed a mechanism to make...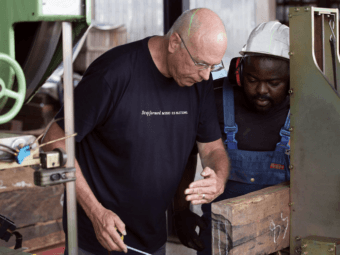 ---
Leonardo DiCaprio Foundation awards $20 million in environmental grants
The Congo Basin Institute at UCLA has received a grant from the Leonardo DiCaprio Foundation (LDF). This gift will expand conservation and restoration efforts at Bouamir Research Station in Cameroon, developing technologies that engage indigenous residents and African researchers. Click the link to visit the official LDF article.
---
Apply now to be a GloCal Health Fellow at CBI
Fellowship applications are now open for advanced PhD and professional students and post-docs to spend a year conducting research related to health (defined broadly) at CBI's campus in Cameroon through Fogarty International's GloCal program.  The application is due November 1.  We're happy to help prospective applicants who are interested in working at CBI develop research...
---