​Get Involved on Campus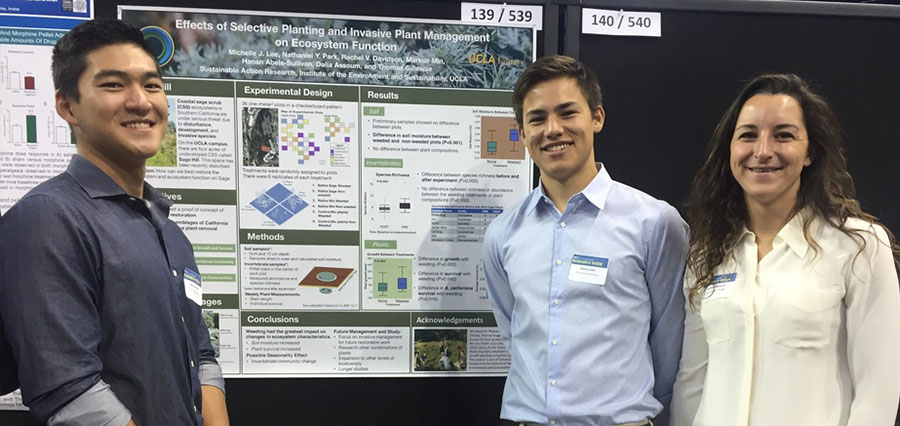 There are many ways to get involved as an undergraduate student at UCLA. Get engaged and make a difference!
Sustainability Talks | Sustainability Action Research
Sustainability Action Research (SAR) is a student-initiated, student-designed, and student-facilitated program offered for credit through the Institute of the Environment & Sustainability. The program is twofold: In the fall, students are invited to attend Sustainability Talks (Environment 185A), where they will hear from professionals, academics, and activists in sustainable fields. In the winter/spring, students participate in the Sustainability Action Research Teams (Environment 185A/B) where they are partnered with a stakeholder to research, rethink, investigate, and tackle UCLA's greatest sustainability issues.
---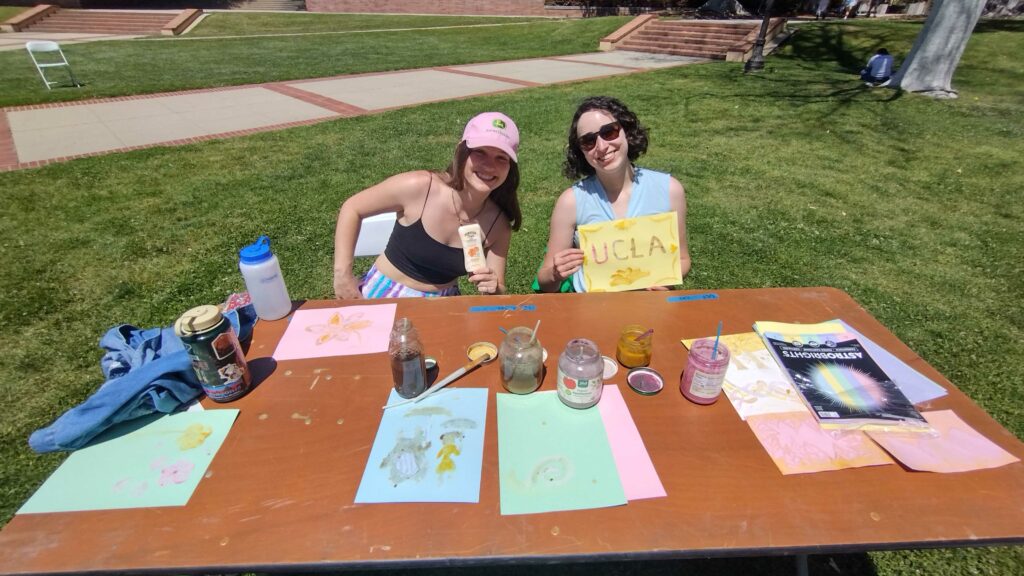 Student Organizations
Join a Student Organization – There are more than 35 environmental student organizations on campus that focus on everything from running the Farmer's Market, to leading naturalist hikes, to educating about climate change, to engaging K-12 students, and much, much more.
---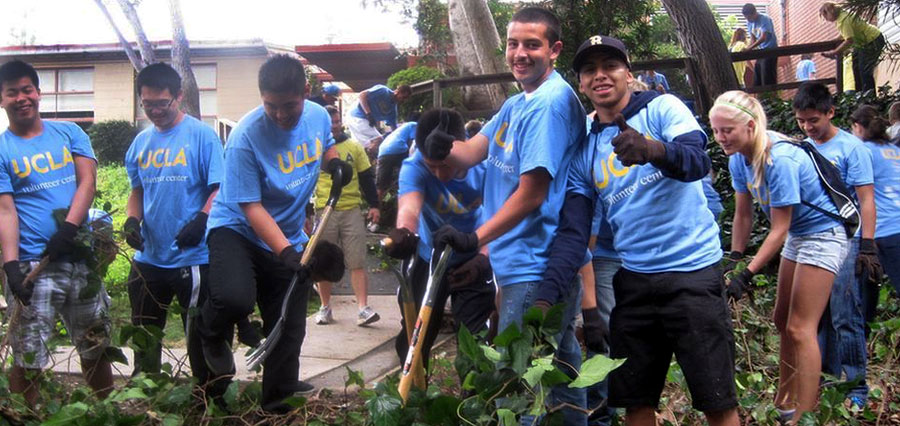 Volunteer
Volunteer with the UCLA Sustainability Office and work with sustainability professionals to make UCLA more sustainable. If you are interested in serving on committees or taskforces, contact the UCLA Sustainability Office at
sustainability@ucla.edu.
---

Sustainability
Have ideas about improving sustainability on campus? You can apply for funding to make them happen through The Green Initiative Fund. The goal of TGIF is to enable and empower students to take an active role in making UCLA a leader in sustainability.
Get involved at UCLA Sustainability
If you are doing research on sustainability, check out these resources from UCLA Library:
Check out the Green Guide for students for a lot of great resources.
Sustainability in the UC system began with students, working with staff and faculty to create what is now the UC Sustainable Practices Policy.
You can make lasting change on this campus and in the community as a student!