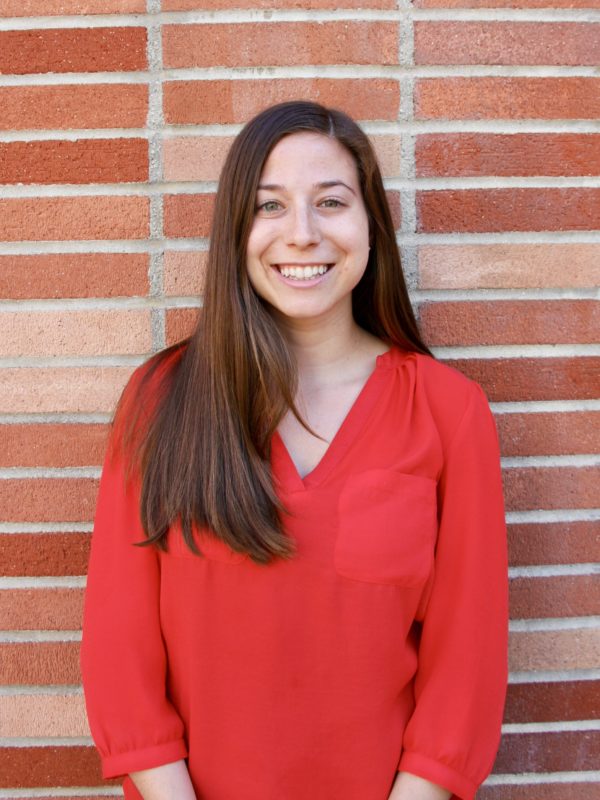 Nickie Cammisa
Institute of the Environment and Sustainability

Addressing climate impacts on ecosystems and equity through emerging urban ecology methods

Nickie is a proud first generation college student and the first person in her family to ever receive a graduate degree. She is a lover of all things nature, travel, and food.

She earned her B.S. in Biology and Environmental Science from Muhlenberg College in Allentown, PA. A member of Phi Beta Kappa, Nickie deeply values liberal arts education and appreciates how it has shaped her approach to issues in sustainability. Her undergraduate research brought her from a laboratory in  Pennsylvania studying ecotoxicology to the Guanacaste province in Costa Rica, where she studied sustainable beekeeping, to the Wet Tropics of Queensland, Australia where she studied rainforest ecology and socioeconomic values with the School for Field Studies. Nickie then earned her M.S. in Biology at California State University, Northridge, where she studied the relationship between an invasive plant and its symbiotic nitrogen-fixing bacteria in the Eco-Evo Lab.

For her Problems Course, she is thrilled to be working on Blue Prosperity at UCLA, a collaborative effort between the Waitt Foundation and IoES to provide tools and resources to developing island nations to boost their economic growth while conserving their marine resources. Her role in this project is to develop a toolkit design that distills research from various fields—including business, ecology, fisheries, ecosystem assessments, legal structures and public policy—into a usable format for natural resource managers.

Sharing her joy for science and making higher education accessible to everyone are passions of Nickie's. While at CSUN, she co-founded Girls in Science and Technology, an after-school enrichment activity aimed at improving the retention of underrepresented women studying science between middle and high school. At UCLA, Nickie is on the executive board of the First-Generation Graduate Student Council and served on the 2018 Equity, Inclusion, and Diversity (EID) Day Planning Committee, for which she co-organized and co-moderated the first-ever First Gen Panel.

She is always curious to learn about the world around her and is driven to find equitable, economical, and environmentally sound solutions to our most pressing challenges.