Our Environment and Sustainability Ph.D. equips students with diverse perspectives to develop profound new ideas, knowledge and answers to the most important concerns facing people and the planet. The program provides a deep understanding of how fundamental principles of environmental science and sustainability can be applied to research and address key environmental challenges that require skills in multiple disciplines—preparing students for a range of careers in academia, as well as public and private sectors.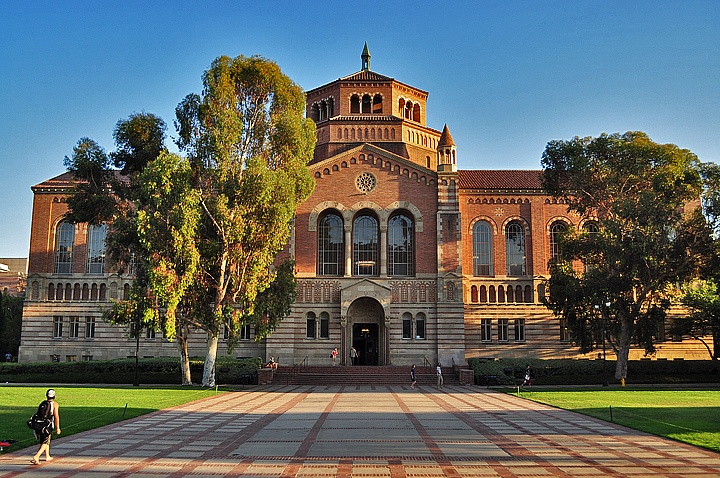 UCLA and IoES are uniquely positioned to offer a PhD program of this character. As a world-class public research university, UCLA provides access to a vast range of expertise across the physical and life sciences, humanities, fine arts, social sciences and major fields of professional training. Within UCLA, IoES provides a strong programmatic identity, multiple degree programs and issue-focused research centers, strengths that make it the campus-wide hub for teaching and research in environment and sustainability. IoES has the largest breadth of interdisciplinary collaboration of any peer institution, with 60+ participating faculty from more than 25 campus units and more than 10 faculty who hold joint appointments between IoES and other departments or schools.
Located in one of the world's greatest and most diverse metropolitan areas, UCLA is uniquely situated to be a laboratory for engagement and partnership that puts knowledge into practice to advance concrete environment and sustainability solutions. As one prominent example, UCLA created the Sustainable LA Grand Challenge with the goal of achieving 100 percent renewable energy, 100 percent locally sourced water and enhanced ecosystem health for Los Angeles County by 2050.
Diversity and Accessibility
UCLA maintains a deep commitment to diversity and accessibility. We embrace the principles of diversity and inclusion to understand, appreciate and respect differences in cultures and customs, religious beliefs, gender identity, sexual preferences and political points of view. In May 2017, UCLA was ranked as having the most diverse hiring among tenure-track faculty out of the 60 Association of American Universities member schools.
To enhance accessibility, UCLA provides substantial financial support to recruit outstanding students and ensure their success. Entering and continuing students may receive fellowships, traineeships and employment-based opportunities to support their studies and enhance their academic, research and training portfolios.
Los Angeles and UCLA have the best of both worlds when it comes to studying the environment—lots of people and lots of nature, though you may not know it by reputation. When school is in session, UCLA effectively becomes a city of 80,000 people, nested in one of the world's most diverse megacities. The population of greater L.A. is 18 million, and it's growing. Yet there is a wealth of nature all around—25 percent of the county is dedicated parkland. From the Santa Monica Mountains to the beaches of Malibu, Los Angeles is a case study in how an urban humanity interacts with nature. Water, food supply, energy, pollution and environmental justice are all part of the picture.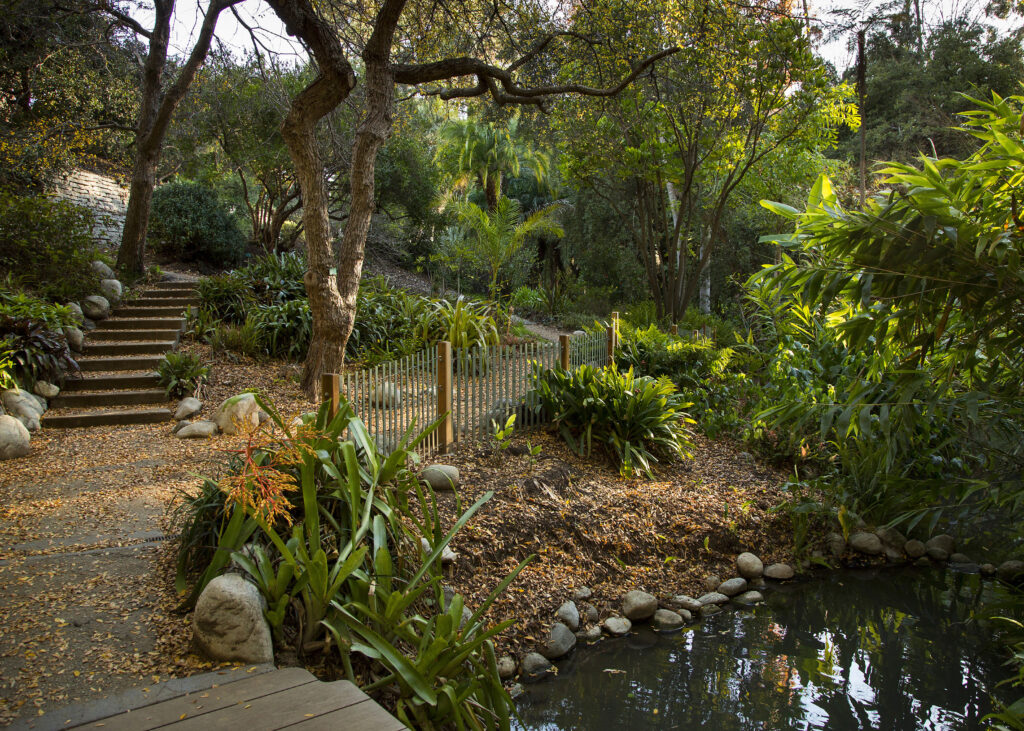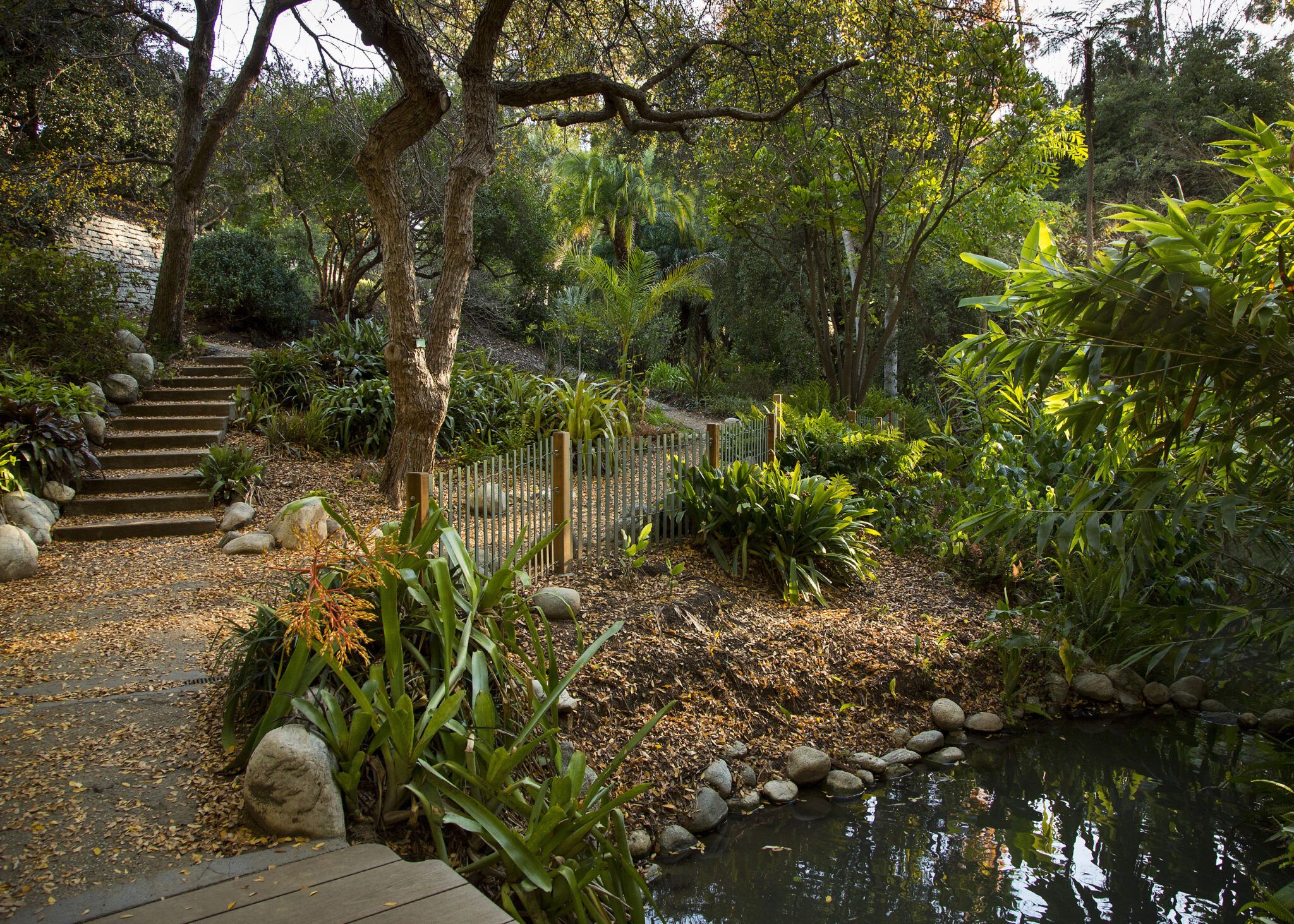 UCLA Bruins take advantage of these open spaces on their own or in groups such as the Hiking Club and the Bruin Naturalists Club. There's plenty of green on campus, too. The Mildred E. Mathias Botanical Garden is a place of beauty and biodiversity, learning and relaxation. Meanwhile, Sage Hill features native flora and fauna, with 50 higher plant species, seven mammals, 17 species of butterfly and 30 resident and migratory bird species. And drought-tolerant gardens are just steps from the front door of IoES.
Which program is right for me?
Which program should I apply for, the Environmental Science and Engineering D. Env. or the Environment and Sustainability Ph.D.?
The UCLA Institute for Environment and Sustainability (IoES) has two doctoral programs, the professional doctorate in Environmental Science and Engineering (D.Env.) and the Ph.D. in Environment and Sustainability. Both programs are interdisciplinary, both equip students with diverse perspectives to tackle pressing environmental issues, and both provide opportunities to interact with students and faculty across all the programs and projects of IoES, and more broadly across UCLA.
A professionally oriented program – the only professional environmental doctorate in the nation.
Emphasizes interactions between science, engineering, public policy, economics, and law in the protection of the environment and public health.
Students spend two years on campus completing courses, including a major applied "Problems Course" completed in the second year.
The dissertation is completed off campus, typically in two years, while the student is in professional residence at an environmentally focused organization – a business, public agency, consulting firm, environmental group, or non-profit organization.
Of the program's 250 alumni, about 90 percent are in non-academic careers in the public, private, or non-profit sectors.
Environment and Sustainability, Ph.D.
A research oriented program
Newly established, with the inaugural class starting in Fall 2018
Emphasizes interdisciplinarity and innovation in research to understand paramount environment and sustainability challenges
Students have two advisors, from distinct disciplinary backgrounds
Students develop an individualized program of courses in consultation with their advisors, including a small number of core courses plus additional courses that develop the foundation of knowledge and skills to support the student's research aims, in their dissertation and their subsequent career.
Students are typically in residence through the entire program.
The program will prepare students for a wide range of academic and research careers, as well as careers in environment and sustainability in the public, private, and non-profit sectors.
If you are unsure which program is right for you, we are happy to discuss it with you – or to help you transfer your application between programs.