Tool | 2019
UCLA Energy Atlas 2.0
The UCLA Energy Atlas is the largest set of disaggregated energy data in the nation. This first of its kind interactive website can be used to inform energy planning and research in Los Angeles and throughout California as the State works to achieve ambitious energy goals and as local regions work to create energy sustainability. All data is downloadable and compliant with utility data privacy mandates. The website is powered by a geospatial relational database that connects address level energy consumption to building characteristics and census information.
Buildings are responsible for 40% of greenhouse gas (GHG) emissions in Los Angeles County. The UCLA Energy Atlas provides the needed building energy use data across the county to develop effective and targeted programs to reduce building energy use. Stakeholders and researchers are able to analyze energy consumption by sociodemographic characteristics, climate, building attributes, building use and other variables. The Atlas provides important public interest energy data and analysis to assist the state in meeting its energy goals. It improves transparency of building energy consumption in the most populous county in the United States.
UCLA's Energy Atlas expands to provide consumption data for most of Southern California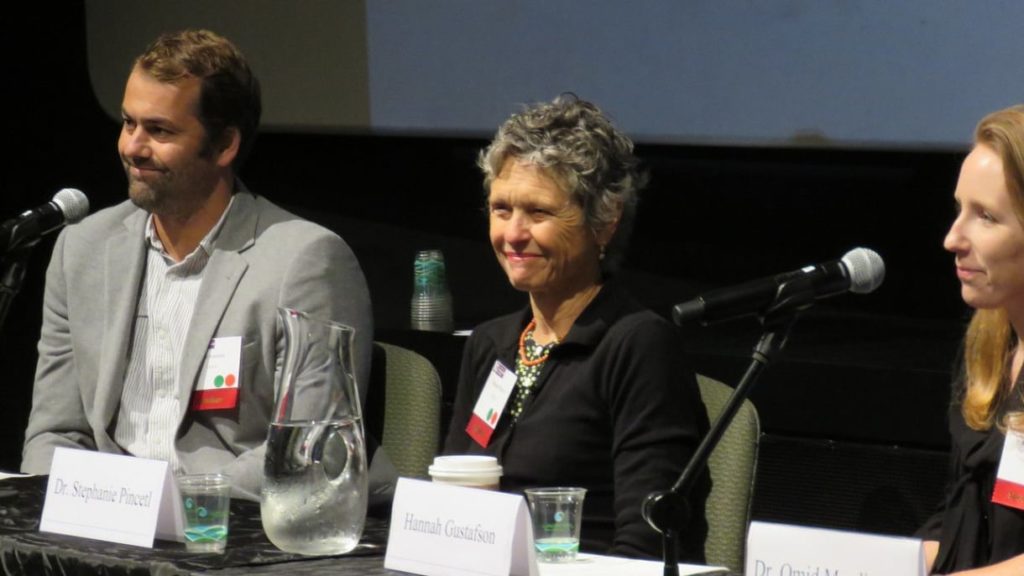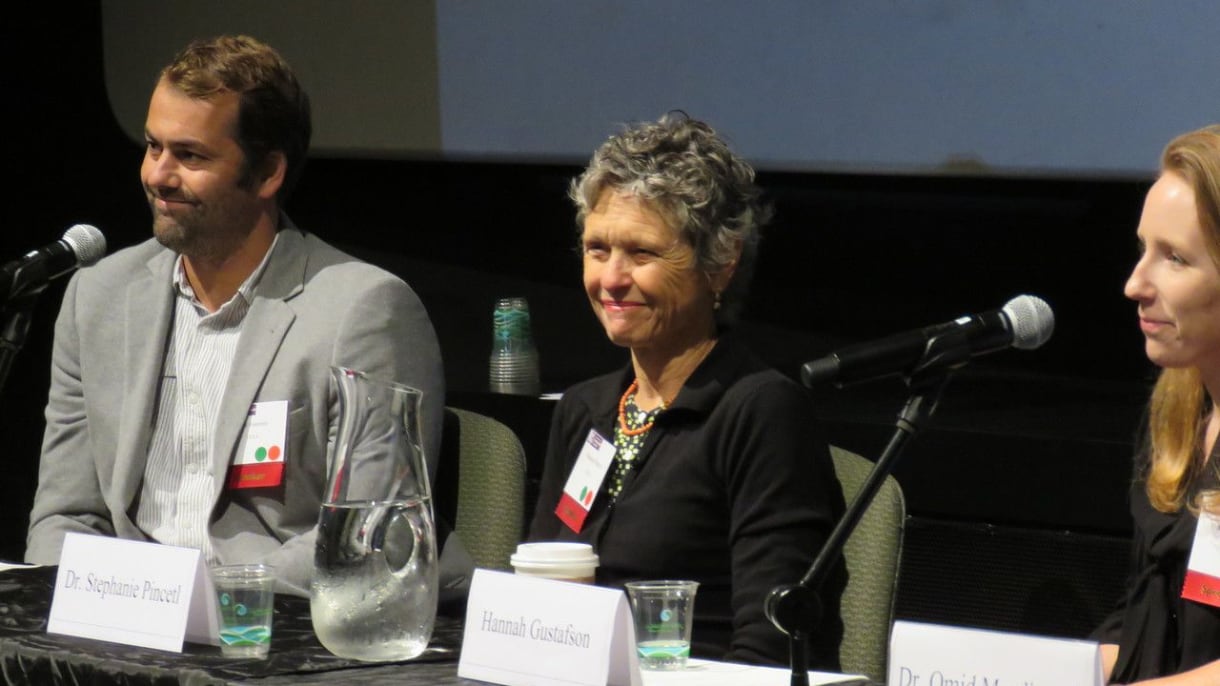 Dr. Eric Fournier, Dr. Stephanie Pincetl, and Hannah Gustafson (left to right), presenting multiple energy topics at California's Fourth Climate Assessment Symposium in Long Beach on November 2, 2018.