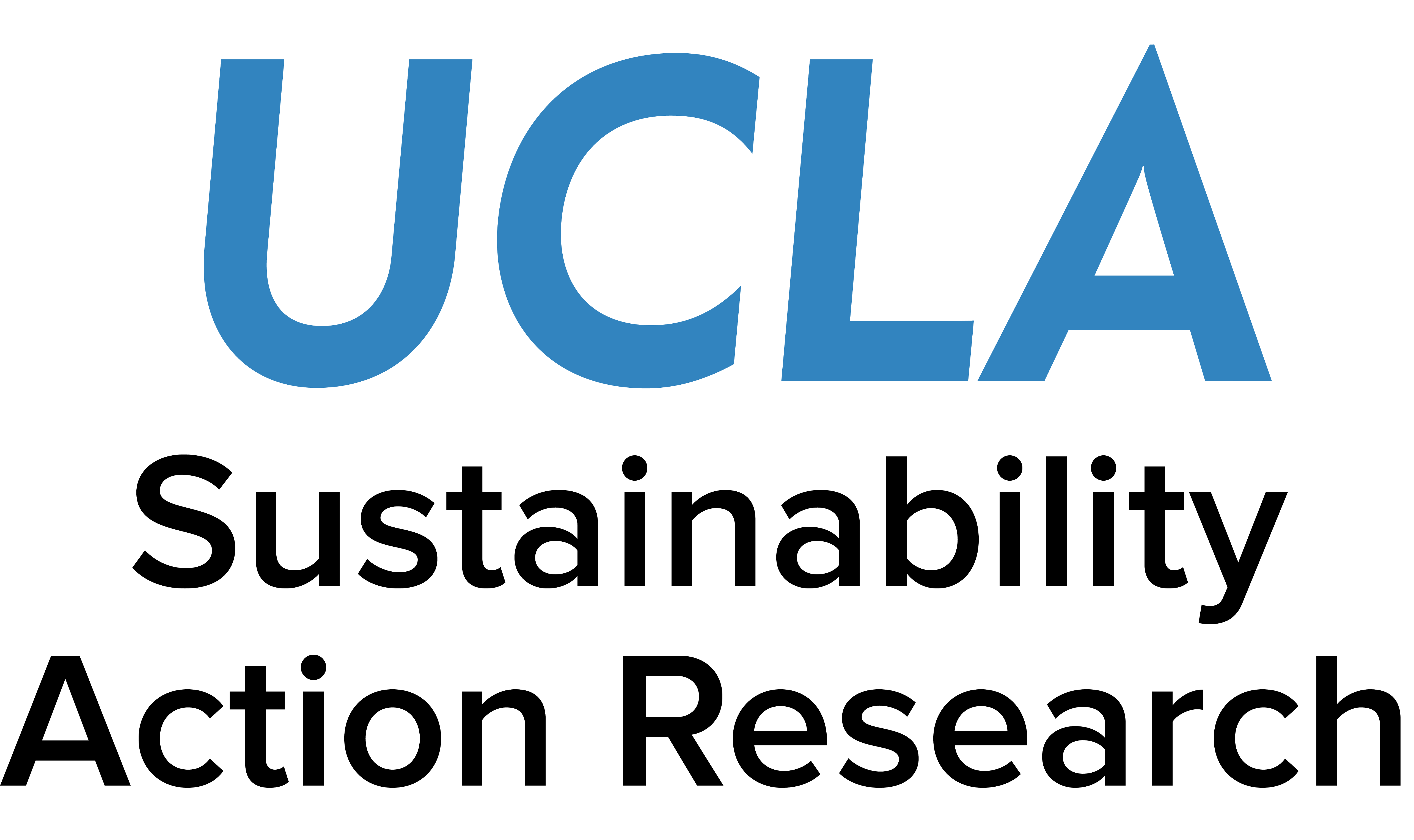 Sustainability Action Research
Get Involved
Sustainability Action Research team member and team leader applications are posted during Fall Quarter!
Applicants will be notified of their application status at end of fall quarter. Projects then begin during winter quarter and continue through spring quarter. 
Want to learn more about sustainability during fall quarter? Environment 185A- Sustainability Talks is one unit class offered in the fall in which guests lecturers discuss their work in the field of sustainability. 185A is not required to enroll in SAR (185B/C). 
CONTACT US
For SAR student and stakeholder inquiries, contact the program directors: Danna Creager, danna49@gmail.com or Manali McCarthy, mmccarthy9@ucla.edu.
For Communications, Media, and Press: contact the communications director: Melissa Ikeda, melikeda@ucla.edu.
For funding and donation inquiries, contact Cully Nordby, nordby@ucla.edu