Blue
Prosperity

@ UCLA Supporting sustainable small island economies
UCLA Programs
IoES
The Blue Prosperity program is led by the Institute of the Environment and Sustainability (IoES). The IoES moves science to action on the front lines of environmental progress. It breaks down the silos of disciplinary scholarship and generates solutions to some of the greatest environmental challenges.
The IoES coordinates all program activity with internal and external stakeholders. The program is headed by Peter Kareiva as the Principal Investigator and Jennie Dean as the Program Director. Allison Bell provides administrative support.
Public Affairs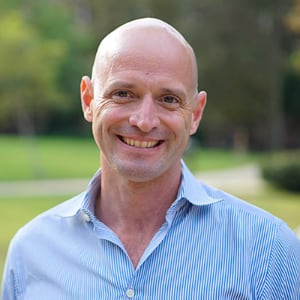 J.R. DeShazo, School of Public Affairs
The Luskin School of Public Affairs lies at the convergence of the fields of social work, urban planning, and policy-making. The unique intersection of these disciplines within one school allows for academic cross-collaboration and a graduate education that values diverse perspectives at the macro- and micro- organizational levels. Master's student teams completing their Applied Policy Project will contribute policy analysis and other resources to the tool-kit.
Business
Charles Corbett, Anderson School of Management
The Anderson School of Management has three pillars of focus–share success, think fearlessly, and drive change–these align with the ambitious and collaborative nature of this project. In their second-year Master's of Business Administration students, working in teams of 4-5, complete an Applied Management Research project. Each year these student teams will complete economic and development analyses for the tool-kit.
Law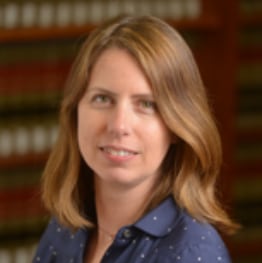 Cara Horowitz, School of Law
The UCLA School of Law is one of the top programs in the nation. Within it, centers such as the Emmett Institute on Climate Change and the Environment advance law and policy solutions that help nations deal with change. Students under the guidance of faculty mentors will provide legal analysis and recommendations for the tool-kit.
Funder
Given the rapid decline of marine resources, the mission of the Waitt Foundation is to protect and restore ocean health. The Foundation funds initiatives globally with a focus on marine protected areas and sustainable fishing policy and practice. They provide grants, technical assistance, strategic advice, and support innovative ocean science. For maximum impact, they partner with unique coalitions of governments, funders, NGOs, academics, and businesses.
You
The Blue Prosperity team would like to learn from your work and experiences and keep you informed of our progress. To be added to our network, please fill out the form.
If you have data or other resources you would like to share, please contact the Program Director.