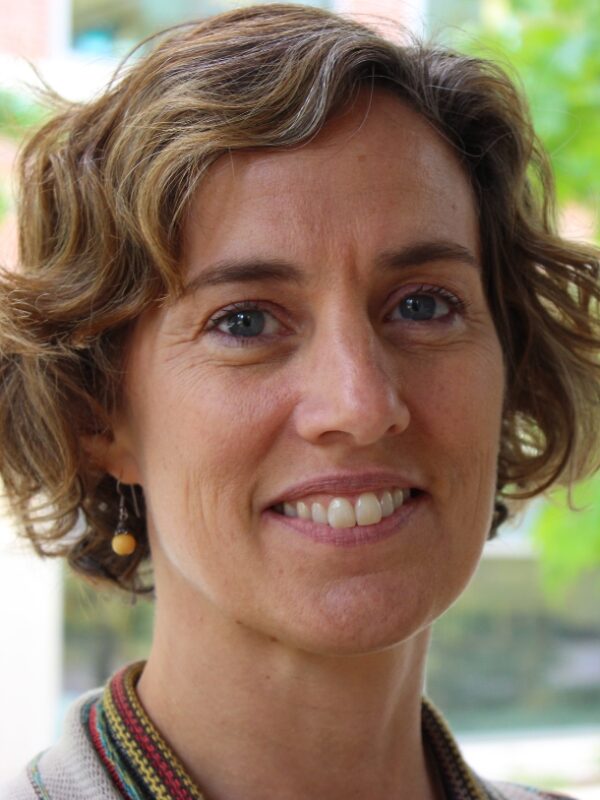 Cully Nordby
Associate Director
Institute of the Environment and Sustainability
La Kretz Hall, Suite 300
Los Angeles, CA 90095-1496
Pronouns: she, her
Dr. Cully Nordby is the Associate Director of the UCLA Institute of the Environment and Sustainability. She has devoted her career to educating and empowering students to summon the future they seek. She was instrumental in building the Institute's academic program from one undergraduate minor to a full suite of programs including a B.S. in environmental science, two doctoral programs, and the Leadership in Sustainability graduate certificate.
Cully served as chair of the UCLA Sustainability Committee (2008-2016) and urged the campus to embrace its role as a living laboratory. She created UCLA's Sustainability Action Research program in which students from across campus work in small teams with administrators to research how to make the campus more sustainable. Believing that we must get past the narrative of doom and gloom, Cully has inspired hundreds of University of California faculty to embrace the message that an equitable, healthy, and sustainable future is achievable. In service to the ambitious UC goal of being carbon neutral by 2025, she developed and launched faculty curriculum workshops which led to thousands of UC students across a broad array of disciplines taking courses infused with climate change and sustainability concepts. She has also taught in the Freshman Cluster program for over 12 years. Currently, her passion is transforming UCLA's beautiful Sage Hill into an outdoor learning space, providing hands-on, meaningful teaching and undergraduate research opportunities for students in all fields.
Cully earned a B.S. in zoology from the University of Wisconsin-Madison and a Ph.D. in animal behavior, as well as a graduate certificate in conservation biology, from the University of Washington. While doing postdoctoral research at UC Berkeley in behavioral ecology and conservation biology she held a David H. Smith Conservation Research Fellowship.
Cully also believes in the power of engaging as a citizen and volunteered for six years on the sustainability committee for the Culver City Unified School District where she helped the district win a national Green Ribbon School award from the U.S. EPA.