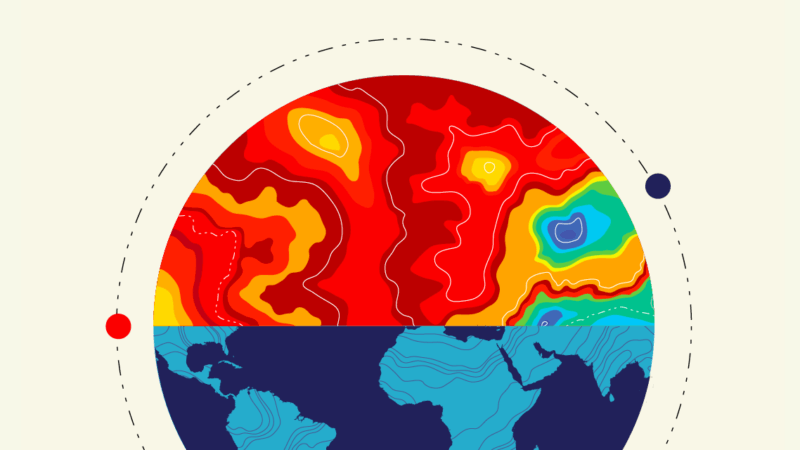 Event
A Climate Series for the Ages
Living with Climate Change
Climate change is the existential crisis of the 21st century. How it plays out, how we can curb it, and how we adjust to the changes already underway will define our generation.
This fall, the La Brea Tar Pits and Museum, in collaboration with UCLA Institute of the Environment and Sustainability, has designed a new kind of climate series: a four-night conversation between the L.A. community and some of the world's experts on all things climate.
DATES:
October 5 – Climate Change Cliff Notes
October 19 – Earth and Human Climate
November 2 – A Tale of Two Cities in a Hotter World: Los Angeles and Beijing
November 16 – Imagined Futures for a Hotter Planet
Thursday, October 5 Climate Change Cliff Notes
There are so many questions about climate change and climate science. Is climate change right now really worse than climate change in the past? Isn't it true that there has been a pause in warming in the ten years? Will the ice caps melt? Can we really blame heat waves, hurricanes, and droughts on global warming? 
Conversation with
Michael Mann, The Madhouse Effect author
Daniel Swain, UCLA climate scientist
Sarah Feakins, USC Associate Professor of Earth Science
Moderated by
Bob Lalasz, founder and principal consultant of Science+Story Communications
Thursday, October 19 Earth & Human Climate History
We can get hints about what climate change could mean for our planet and the things that live on it by looking at climate change in the past. 
Conversation with
Emily Lindsey, Assistant Curator at the La Brea Tar Pits and Museum
Agustín Fuentes, University of Notre Dame Professor and Department Chair of Anthropology
Moderated by
Michelle Bezanson, Associate Professor and Chair of Anthropology at Santa Clara University
Thursday, November 2 A Tale of Two Cities: Los Angeles & Beijing
It is tough to feel urgency when climate change seems like something happening to future generations, in faraway lands. The reality is, it is and will affect all of us, in every city on the planet. And it's not all bad, by the way—some cities and people could benefit from global warming. To make climate change personal, local, and real, let's talk about how it will affect two of the greatest cities in the world, Los Angeles and Beijing. We'll compare notes on each city's infrastructure and governance, actual on-the-ground impacts, and how residents might react. 
Conversation with
Alex Hall, UCLA Professor of Atmospheric & Ocean Sciences and Director, IoES Center for Climate Science
Brad Shaffer, UCLA Evolutionary Biologist and Director, UCLA La Kretz Center for California Conservation Science
Alex Wang, professor at UCLA School of Law
Moderated by
Stephanie Wear, Senior Scientist and Strategy Advisor at The Nature Conservancy
Thursday, November 16 Imagining Futures for a Hotter Planet
Artists, writers and media organizations are playing vital roles in conveying the science and ethics of global warming. This conversation will explore how experiments in environmental storytelling and media imagine possible futures for different communities and ecosystems in the context of planetary climate change. 
Conversation with
Rita Wong, Poet, educator and activist
Marina Zurkow, Media artist and NYU Professor
Juan Devis, KCET Chief Creative Officer
Natale Zappia, professor of American History at Whittier College 
Moderated by
Allison Carruth, UCLA Associate Professor of English and Director of Laboratory for Environmental Narrative Strategies (LENS)